Startupbootcamp FinTech selects 10 startups for €15K prize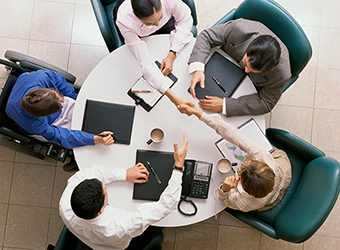 Startupbootcamp FinTech, a global fintech accelerator, on Monday said 10 startups will be joining its inaugural programme in Mumbai.
As part of the programme, each selected startup will receive €15,000 (Rs 10 lakh) in prize money and free office space in Lower Parel, Mumbai. The startups will also receive access to leading financial corporates who will provide the finalists with access to pilot customers, industry data, APIs and integration support.
The participants will also go through an entrepreneurial "mini-MBA" syllabus, with classes on essential building blocks of business, understanding the customer and "becoming investable."

"We will be focusing on...making them market-ready at the end of three months with the support of our network of mentors, partners and industry experts," said Adrian Johnson, managing director, Startupbootcamp FinTech.
The programme, which focusses on accelerating startups in areas like digital identity, blockchain, personal finance management, compliance and alternative data-based credit scoring, is supported by ICICI Bank, ICICI Lombard, RBL Bank, AZB & Partners and PwC.
The 10 winners, selected from nearly 300 applications across Asia, Africa, Europe and the Middle East, are as follows:

Doboz Solutions: It is a platform that digitises buying, sharing and exchange of gift cards.
ExpoWealth: The startup looks to connect retail investors with various products in the financial industry, including mutual funds, and provides analytical tools to help users make informed investment choices.
GiftAssets: It is an online platform that allows users to gift mutual funds and exchange-traded funds (ETFs).

GreenDeck: This startup has created a cashflow monitoring system for businesses to manage their income and expenses.
RuPie: An alternative lending platform, RuPie provides loans for personal and small business needs.
Bitgram: It is a unified intelligence platform for digital transactions using blockchain technology.

ManageMyFortune: This startup runs a robo-advisory-based curated marketplace for retail investors.
Propelld: It is a platform that provides finance advisory for educational purposes.
QuikkLoan: This startup uses credit score analytics to provide loans to retail users.

Zilra: It provides a cross-border remittance service.
Startupbootcamp FinTech was launched in 2014, and has programmes in London, New York, Singapore, Mumbai and Mexico City. Its global network has 19 accelerators worldwide, with verticals such as IoT, smart transportation and e-commerce.
---