Naukri.com parent Info Edge's Q3 net slips 41% QoQ as note ban weighs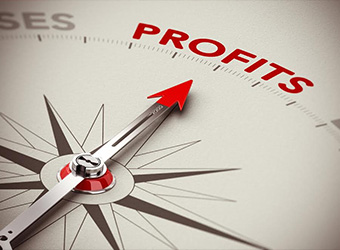 Online classifieds company Info Edge (India) Ltd, which runs Naukri.com, 99acres.com and Jeevansathi.com, among other online businesses, reported a net profit of Rs 47.1 crore for the third quarter of FY17, down 41.1% from Rs 80 crore of the previous quarter.
Year on year, however, profit was up 76.4%. It had posted a net profit of Rs 26.7 crore in the same quarter last fiscal.
In a conference call, Hitesh Oberoi, managing director and chief executive, Info Edge, attributed the dip to demonetisation, saying small and medium business were hit as a consequence of the move.

"On the whole, our estimates are that demonetisation has impacted our top line by Rs 20-25 crore in Q3. We came Rs 10-11 crore short on 99acres.com, we think we lost Rs 8-10 crore business in Naukri.com and maybe Rs 1 crore in Jeevansaathi.com and Shiksha," Oberoi said.
Net sales stood at Rs 186 crore, down 11.38% from the preceding quarter, but up from Rs 175.8 crore in the same quarter last fiscal.
Info Edge's revenue from recruitment solutions stood at Rs 140.4 crore compared to Rs 131.4 crore in the year-ago period, growth of 6.84%.

Revenue from real estate portal 99acres.com was almost flat year-on-year at Rs 26 crore, but down 15.5% sequentially.
"The 99acres business was impacted significantly by demonetisation this quarter. We saw an overnight drop of 40-45% in our traffic in Q3," he added.
Revenue from other segments, including Jeevansathi.com, stood at Rs 19.6 crore compared with Rs 18 crore in the same quarter last fiscal. Sequentially, it was down 17.2%.

Oberoi also said that Naukri.com could witness slowdown in growth in Q4, due to a change in its sales incentive policy. "We expect collection growth to slow down in Q4 for Naukri.com due to a change in incentive policy and if we have done our math right...we can get that revenue back in terms of additional growth in Q1 and Q2 next year," he said.
On Monday, the Info Edge stock closed at Rs 863.25 on the BSE, up 1.65%.
Info Edge holds stakes in several technology firms such as food-tech firm Zomato, coupons site mydala, online insurance policy aggregator PolicyBazaar, e-learning firm Meritnation and online photography startup Canvera Digital Technologies. It was the lead investor in Canvera's $3-million funding round in September.

---