Exclusive: Student micro-financing startup SlicePay acquires P2P lender Trustio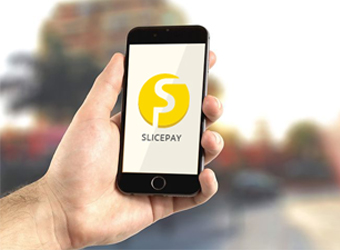 Blume Ventures-backed digital payment platform for college students SlicePay has acquired Trustio, a New Delhi-based peer-to-peer lending company, in an all equity deal.
The acquisition will help SlicePay expand its team and enhance its product capability, Rajan Bajaj, co-founder and chief executive of the payments startup told Techcircle.
Trustio is an invite-only alumni network that offers students and recent graduates a platform for borrowing and lending. The platform acts as a financial security net for users, where they can track their investments and see who is a part of their network.

Trustio was founded by engineering graduates Pranay Bharadwaj, Satya Prakash and Pratham Sehgal in May last year.
As part of the acquisition, Bharadwaj, the chief executive of Trustio, and a number of employees from the firm's seven-member team, will join SlicePay at Bangalore. The other two co-founders have decided to work on their personal projects.
Trustio is backed by Axilor Ventures and Zostel chief executive Dharamveer Singh Chouhan.

"We decided to join the SlicePay team as we had a very similar philosophy focused on cost effective distribution and data-driven risk management that is a must-have for this business," Bharadwaj said.
SlicePay is a micro-lending platform for students to purchase products on credit without collateral. College students can avail of everyday products and services by making flexible monthly payments. The company has partnered with major online e-commerce platforms including Amazon, Flipkart, Myntra, Snapdeal and PayTM where students can use the SlicePay credit line to purchase products.
The startup was founded by Bajaj, an alumni of IIT-Kharagpur and Deepak Malhotra, a graduate of BITS-Pilani in November 2015. Bajaj worked with Flipkart and Malhotra was associated with eBay before launching SlicePay, which was initially known as Buddy. The company raised $500,000 from early-stage investor Blume Ventures and startup incubator Tracxn Labs in early 2016.

It had recently appointed Gautham Govindan, head of marketing at Zo Rooms, to head marketing and growth.
SlicePay provides credit line of up to Rs 60,000 to students from over 300 colleges in Bangalore and Chennai through its proprietary risk mechanism. The final loan disbursal is done by one of the two consumer lending NBFCs they work with.
Bajaj claimed the startup disburses around 15,000 loans a month currently with an outstanding credit line of about Rs 28 crore and growing at 18% week-on-week.

He said the company recently tied up with one of the largest NBFCs which has a loan book of over Rs 2,500 crore, and are in the final stages of discussions with a publicly-traded NBFC that has a loan book of over Rs 10,000 crore.
"We have seen multiple cycles of credit disbursal and have been consistently maintaining NPAs under 0.8% which is very encouraging for a debt investor," he said.
The company is planning to expand its services to three more cities before the end of this calendar year and has identified Mumbai and Hyderabad as its next destinations.

He said the company will venture into offering its services to young professionals in three years.
Other startups in the lending space are EzCred Pvt Ltd, a fintech startup focused on consumer lending. The firm will go live this month and is founded by the former India managing director of investment firm Zephyr Peacock, Sachin Maheshwari and the co-founder of ZipDial, Amiya Pathak.
Early last month, Gurgaon-based fintech startup Loan Frame Technologies Pte Ltd raised $2.25 million (Rs 15.3 crore) in seed investment led by Vedanta Capital, with participation from other investors.

In December 2016, Gurgaon-based Indifi Technologies Pvt Ltd, floated by angel investor and venture capital firm Canaan Partners' former India chief Alok Mittal, raised $10 million (Rs 66.5 crore) in a Series B funding round led by Omidyar Network. The round also saw participation from existing investors Accel Partners and Elevar Equity.
---