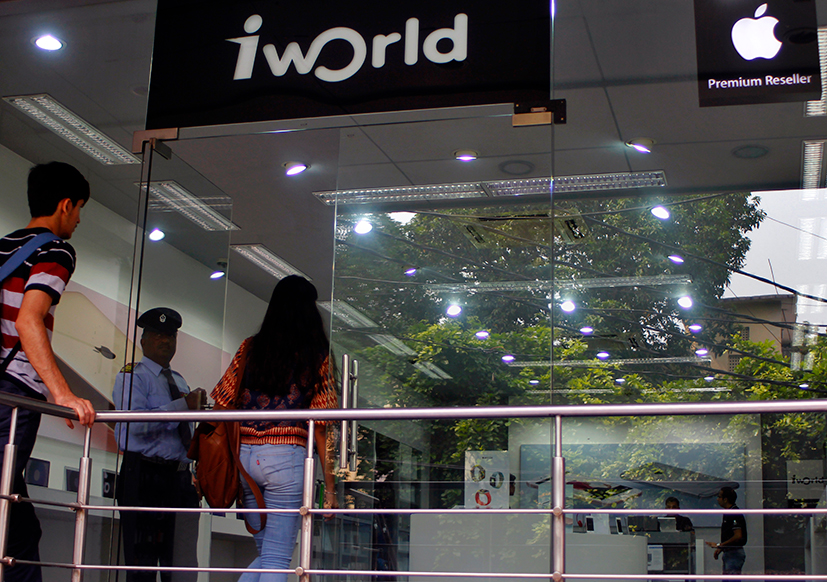 Cupertino-based Apple Inc. posted an "all-time record revenue" in India in the October-December quarter, the iPhone-maker's CEO Tim Cook said during a post-earnings call on Wednesday. The Apple chief added the results were especially impressive given "the demonetisation move in India that created lots of economic pressure last quarter."
The company, however, does not break down its revenue for India separately.
A recent report by Counterpoint Research had mentioned that Apple was able to sell as many as 2.5 million units of its smartphones in the country in 2016, with as much as a third of its shipments arriving in the October-December quarter, following the iPhone 7's launch.
Interestingly, iPhone sales saw a serious uptick after the government's demonetisation move as people lined up to buy costly smartphones and luxury items to use their Rs 500 and Rs 1,000 currency notes.
Apple also said that it witnessed double-digit growth for Macs and iPads in India.
Cook said that the impact of demonetisation is yet to be fully seen, but supported the long-term logic behind it. He added that Apple was looking to invest significantly in India. "We are in discussions on a number of things, including retail stores, and fully intend to invest significantly in the country," he said.
Globally, Apple posted a record quarterly revenue of $78.4 billion against $75.9 billion in the year-ago quarter.
"The middle-class is growing in places like China, India, Brazil, but certainly the strong dollar doesn't help us. And therefore, when we make pricing decisions, we need to be very careful. We always want to find the optimal balance between units, revenue, and margin, and it becomes more difficult as the dollar appreciates," said, Luca Maestri, senior vice president and CFO, Apple.
In September 2016, Apple had launched its flagship devices Apple iPhone 7 and Apple iPhone 7 Plus.
Last month, Apple Inc. was in talks with the government to explore options for manufacturing its products in the country. The company outlined its plans in a letter to the government seeking financial incentives, The Wall Street Journal had reported, citing two senior government officials it didn't name.
---