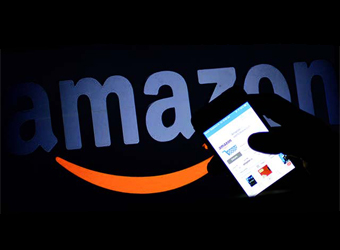 US-based Amazon Inc's loss from international business widened to $487 million for the quarter ended 31 December 2016 compared to $108 million in the same period in 2015, as heavy investments in India, and aggressive spend on digital content and setting up warehouses weighed on the bottom line.
During the earnings call, Amazon's chief financial officer Brian T. Olsavsky said, in response to a question on investments driving negative margins: "Digital content, marketing stepped up quite a bit in the second half of the year...We also have investments in other Prime benefits...And finally, I guess, I'd point out India which continues to be a rather large investment for us."
He added that these investments will continue into 2017 as well.
"We are bullish on India longer term, and it's early but we like the initial engagement we are seeing and the response from both customers and sellers," Olsavsky said.
Net sales from Amazon's international business, which is operations outside North America, increased to $13.96 billion in the December quarter from $11.84 billion in the corresponding period last year.
Late last year, Amazon invested Rs 2,010 crore ($296 million) in its India unit, taking the total capital invested in it over the past 12 months to over Rs 7,000 crore.
Citing unnamed sources, The Economic Times had reported in December that Amazon India is losing around Rs 600 crore a month and that it may burn nearly $1 billion this year in its fight with Flipkart and other local competitors.
Amazon has committed total investment of $5 billion in India since its entry into the country four years ago. The company had put in $2 billion into the India unit in 2014 and founder and chief executive Jeff Bezos announced $3 billion in additional investment in early 2016.
Last year, Amazon India leased more than a million square feet of office space in India, and in July 2016, the firm said it would set up six new fulfilment centres to ramp up its warehousing capacity. Amazon in India has expanded its services beyond e-commerce.
The US-based e-commerce giant sought the Indian government's approval to launch a wholly-owned online food venture which can stock and sell products.
In December last year, it launched an in-home beauty services business, and an in-house fashion label Myx, an ethnic wear brand for women, to make inroads into the fashion segment.
In October last year, it launched a 'Global Store' to give Indian customers direct access to products on its US website. Ahead of the Diwali festival season, Amazon launched its Prime membership service for India.
---