Forrester trims India e-tail market estimate on note ban, regulatory woes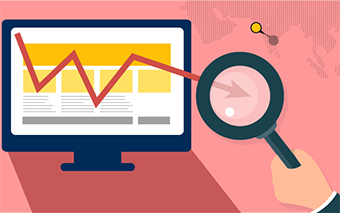 US-based market research company Forrester Research has cut the size of India's online retail market by 36%, saying it will touch $48 billion by 2020. Last year, the firm estimated the sector to reach $75 billion by 2020.
The retail market shrunk due to demonetisation, restrictions on e-commerce, slowdown in investments and fewer buyers, a report by Forrester stated.
Demonetisation affected online retail sales for November; however, cash on delivery, which is the preferred mode of payment in the sector, was still the top choice for e-commerce consumers.
Verticals like grocery and furniture did not pick up pace and discounting is expected to continue for at least one more year, Satish Meena, a forecast analyst at Forrester added.
Asia Pacific continues to be the largest region for online retail sales, containing both the largest market (China) and the fastest-growing market (India), the report mentioned. Online retail sales in India is expected to touch $64 billion by 2021, growing at a five-year compounded annual growth rate (CAGR) of 31.2%.
Apparel is the largest category for online retail in the Asia Pacific region, followed by consumer electronics and computer hardware.
However, grocery, beauty and cosmetics, and homeware and furniture are the fastest-growing categories, reflecting the increasing maturity of online shopping in the region.
Approximately one-fifth of total retail sales will take place online by 2021 in Asia Pacific, with 78% of that coming from mobile. Online retail via mobile is expected to grow at CAGR of 15.6% to reach $1 trillion in 2020, up from $539 billion in 2016.
In India, the e-commerce market is dominated by Amazon, Flipkart, and Snapdeal. Amazon has committed to invest $5 billion in India. Homegrown e-tailers Flipkart and Snapdeal have been trying to raise fresh funds for the past few months, but have also suffered a string of valuation markdowns.
Amazon.com Inc.'s India unit more than doubled its losses to Rs 2,960 crore (around $436 million) in the financial year ended 31 March 2016.
Flipkart posted a net loss of Rs 5,768.8 crore for the year through March 2016, up 86% from a year earlier, while Snapdeal more than doubled its losses to Rs 2,960 crore (around $436 million) in the financial year ended 31 March 2016.
Comment(s)