Meet the startups selected for GSF India's fifth accelerator batch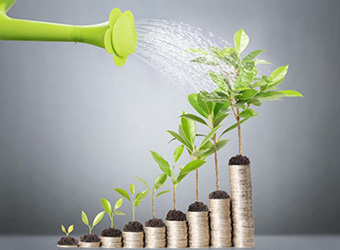 Global Super Angels Forum (GSF), a startup accelerator-cum-early-stage fund, has made new investments in five startups as part of its fifth accelerator programme.
"This year our focus has been on deep learning, artificial intelligence, chat-tech, health, and fin-tech. Each startup in the current batch is led by exceptional founders who have demonstrated a deep commitment to solving a specific domain problem with cutting edge technology," said Rajesh Sawhney, GSF Accelerator founder and Innerchef co-founder, in a statement.
GSF has invested a seed amount of $65,000 to $100,000 in each startup. These firms are currently working out of Gurgaon to refine their products and are being guided by mentors. In March, the five startups will head to San Francisco and Tokyo, where they will interact with technology investors.

These startups will be mentored by Sawhney, former Snapdeal chief product officer Anand Chandrasekaran, U2opia Mobile founder Sumesh Menon, IndiaMART.com founder Dinesh Agarwal, Y Media Labs co-founder Ashish Toshniwal, director of M&S Partners Pte Hiro Mashita, and managing director of Powerhouse Ventures Sri Peddu.
GSF had opened applications for its programme in July last year. 
Besides an accelerator programme, GSF, which was founded in 2012 by Sawhney, also makes angel and seed investments through GSF Superangels, a network of 20 founders and investors. GSF also conducts tech conferences.

Below are the startups shortlisted from the fifth batch:
YellowAnt: Founded in January 2016 by former employees of Fractal and IBM, Vishwa Krishnakumar and Ankur Rawal, the firm provides users an intelligent bot assistant to connect their workplace apps. It is currently available on Slack and is expected to be on Skype and Facebook by next year.
HeyMojo: The startup was founded in November 2016 by hotel management graduate Avinash Dutt, engineering professional Rahul Chandra and BITS, Pilani graduate Pallav Kumar. The firm offers artificial intelligence-based chatbots to connect hotels and restaurants with their guests. This helps hotels increase their direct bookings and reduce customer support costs.

Silversparro: This startup provides deep-learning solutions to help businesses automate their manual processes using AI, saving them time and money. It was founded in 2015 by an IIT Delhi alumnus Abhinav Kumar Gupta.
Breathe Wellbeing: The company offers small and large organisations a well-being programme through a mobile app. Employees can compete with each other on a variety of activities and track their personal health statistics, while employers can track the impact of the programme through a proprietary index. The firm was founded in 2016 by former McKinsey executive Rohan Verma and former Accenture executive Aditya Kaicker. Prior to Breathe Wellbeing, the duo had founded fitness startup ClassHop in 2015.
OroWealth: It was founded by IIM and IIT alumni Swati Aggarwal, Nitin Agarwal, Vijay Kuppa and software architect Yogesh Powar in 2016. The zero-commission investment platform offers unbiased and low-cost wealth management services to retail customers and financial intermediaries like banks, brokers, and wealth managers.

Some of GSF's accelerator's portfolio companies include mobile app analysis startup Little Eye Labs, mobile video advertising platform Pokkt, mobile ad retargeting platform Silverpush, digital medical journal Dailyrounds, doctor consultation app Docsapp, online inventory management startup Browntape and online educative toy development firm Flinto.
In May 2015, the accelerator had inducted eight startups for its mobile accelerator programme, which included virtual jewellery store Joolz, news app NewsBytes, gaming app Gamezop and mobile plan optimisation app TalkMore, among others.
Several global companies have launched their accelerator programmes in India. In January this year, US-based storage and data management company NetApp announced its programme for India, Escape Velocity, which will aim to nurture technology startups in the country.

Last month, Qualcomm Design in India Challenge, which was launched in December 2015, selected three winners out of 10 firms. All companies had received engineering support at Qualcomm India's Innovation Lab and an initial prize money of $10,000 each.
In November last year, Google had selected seven Indian startups for the third edition of its Launchpad Accelerator, a six-month-long intensive mentoring programme for mid-to-late-stage startups. In the same month, technology and engineering solutions company Bosch India launched its first accelerator programme called DNA – discover, nurture and align. The programme will look at startups in the areas of mobility solutions, smart manufacturing, smart cities, meditech, agritech and energy.
The copy has been updated to include details about Breathe Wellbeing's founders and year of inception. Earlier, the article stated the startup was founded in 2007. This has been corrected to 2016.

---