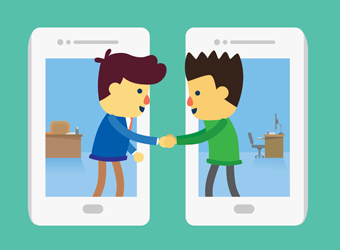 Infibeam Incorporation Ltd, the parent of online marketplace Infibeam and e-commerce enabler BuildaBazaar, is acquiring Ahmedabad-based DRC Systems Pvt. Ltd through its wholly-owned subsidiary NSI Infinium Global Pvt. Ltd. The two companies have signed a memorandum of understanding (MoU) to this effect, said a press statement.
DRC Systems provides cloud enterprise ERP solutions and develops customised software for e-commerce applications. Infibeam claims that DRC has annual revenues exceeding Rs 10 crore and that it is profitable company.
Following the acquisition, Infibeam's software team will grow by an additional 200 developers and technology professionals.
VCCircle couldn't ascertain the value of the deal.
Infibeam has been using DRC's services to provide customised BuildaBazaar solutions to its merchants in domestic and international markets.
BuildaBazaar.com provides small, medium and large merchants a commerce platform to help them start online stores under their own domain names. The cloud-based, do-it-yourself platform integrates operational support services such as payment gateway, logistics, order management, marketing and search engine optimisation and catalogue management, among others.
The company claims the platform was being used by over 66,000 merchants on December 31, 2016.
Earlier this month, Infibeam entered into a pact to merge CCAvenue with itself in a deal that is expected to value the payment gateway firm at Rs 2,000 crore ($298 million). Infibeam already has a joint venture with Avenues India that runs online marketplace Dhamaal.com, where merchants sell their products and promote their brands.
Founded in 2010 by former Amazon executive Vishal Mehta, Infibeam restricted itself from raising private capital, unlike its peers. Besides, it did not get too aggressive on customer acquisitions to drive the B2C business, and has been especially pushing its B2B e-commerce enabler platform BuildaBazaar.
Earlier this week, the e-commerce company reported an increase in third quarter net profit to Rs 12.8 crore from Rs 50 lakh last year. Revenue went up by 14% to Rs 102.7 crore.
---