Why high-paying Indian startups are cutting no ice with job-seekers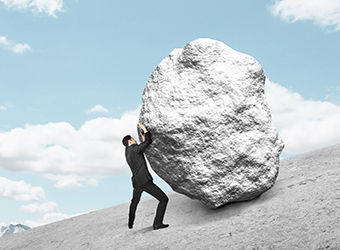 For 31-year-old Puneet Parthasarthy (name changed), it was a dream job. His employer, a B2B tech startup, had deep-pocketed investors, and it was offering him a designation and compensation that could give many around him a strong bout of jealousy. It was a neat corporate job with "some hectic days" thrown in when new clients came on board, or so the MBA degree-holder thought.
In less than a month, the "some hectic days" turned into 9 am-to-midnight shifts, seven days a week. Parthasarthy kept working, expecting things to improve. Aside from the fact that he wanted to prove himself as a performer, the responsibility was huge—he was the third most important person in the hierarchy. Besides, the startup was trying to scale at breakneck speed—acquiring new customers, expanding product offerings and bringing more clients on board. Parthasarthy wanted to be a part of the growth story.
Fourteen months later, he quit the firm. "When you start, there is a challenge and you work till you break your back. But after a point, you do expect to have a life…a weekend to yourself," he told VCCircle. He has now joined an MNC and, while he works long hours even now, his weekends are free.

Finding his way back to the MNC, however, was not easy. He is now nowhere close to the top rung. Besides, he had to let go of the equity and take a salary cut of about Rs 3 lakh (annual cost to company). Apart from relocating to another city, that is!
"It was a hard decision. But I like things that are planned; chaos is not for me. You cannot change the goal post every day and that is what happens in a startup," he says. Will he join a startup again? No, pat comes the answer.
Chaos and unplanned workflow are part of working in a startup, but not everyone can start afresh every day. Besides, as much as startups sell the create-from-scratch and steep-learning spiels, frequently-changing work plans can often lead to job cuts.

Career graveyards
At the beginning of 2016, 30-year-old Harman Singh (name changed) was hired by a Bangalore-based unicorn to lead a team in Delhi.
His team expanded fast. Over 200 people were hired by the company in Delhi-NCR, Mumbai and Bangalore between December 2015 and January 2016 for this vertical. However, by February 2016, more than 50% of the workforce was fired, including team leads. Fifty out of the 65-member team were fired in Delhi alone between February and March 2016.

"The employees that are being retrenched are located across the three cities and were given 15 days to 2 months' salary as compensation," Singh said. The company decided to abandon the vertical altogether.
It was nerve-racking for him to see so many firings within a couple of months of joining. There was no way he could understand the goings-on at the upper echelons of the company as his manager, based out of Bangalore, was tight-lipped.
While Singh managed to hold on to his job, he was offered a different role that he didn't like. He declined. He had lost faith in the company and left. For three months, he was without a job and could not tell his parents or friends anything about it. For the next job, he hardly had any bargaining power and had to move cities.

Uncertainty for employees is peaking in the startup world. Since August 2015, when the first signs of a funding slowdown emerged in the Indian startup ecosystem, around 11,000 people, who have been part of domestic internet firms, have lost jobs till now, according to a VCCircle analysis.
Hirings, firings galore
As Indian startups raise capital and expand, they often hire at breakneck speed, throwing both caution and reason to the wind. And when times are bad (read: losses mount and funding becomes difficult), they start firing employees as recklessly as they had hired them.

Take, for instance, Snapdeal. A few days ago, parent Jasper Infotech Pvt. Ltd decided to lay off 500-600 employees across the e-commerce marketplace and its subsidiaries, mobile wallet Freecharge and logistics wing Vulcan Express. And Snapdeal is India's third-largest e-commerce firm and backed by marquee investors like SoftBank Group, mind you!
In an internal mail to the employees, Snapdeal founders Kunal Bahl and Rohit Bansal said: "The formula to revive the company is uncannily similar for almost all of them [successful companies]—focus on only your core, stop all non-core activities, reduce costs drastically, turn profitable as soon as you can, and use those profits to spur further growth and new projects. We must do the same…"
A report in The Times of India said the final number of layoffs could run up to 1,500.

The magnitude of the latest downsizing exercise can be gauged from the fact that it will leave the company with a permanent workforce of around 1,000 employees, several people in the know told VCCircle.
At the heart of the matter are Snapdeal's mounting losses and its desperate need to raise funds. Losses at the company more than doubled to Rs 2,960 crore (around $436 million) for the financial year ended March 2016, with consolidated loss widening to Rs 3,315 crore from Rs 1,328 crore in 2014-15.
Recent media reports suggest that Snapdeal is in talks with its main investor SoftBank Group to raise fresh funds at a lower valuation, ranging between $3 billion and $4 billion. Snapdeal has been struggling to raise anywhere between $150 million and $200 million for FreeCharge, the mobile wallet company it bought in 2015 for Rs 2,800 crore (approximately $400 million then), according to media reports.
While shedding flab may help the firm, the employees have been left in a lurch.
What's breaking the bank
Startups lure talent by offering higher remuneration and designation vis-a-vis traditional companies. Not only is finding a 30-year-old as operations or product head common, but some startups even part with decent equity for these hires. For an MBA from a marquee college or an IITian, or both, salaries can easily be over Rs 30 lakh. If one comes from a consultancy background, and has a few years of experience, salaries can be anywhere between Rs 50 lakh and Rs 1 crore.
Why do they they pay so much? The logic isn't flawed—in order to hire the best talent that's capable of causing disruption and mastering growth hacks, one has to pay a premium. Whether you are hiring a sales head, a business development guy, a coder or a user experience designer, quality comes at a price.
But since they often hire without a solid plan, going by their gut, things are bound to go awry.
No wonder, potential employers are finding it hard to even match the previous salary of these employees.
"After receiving over 1,000 applications for jobs from Snapdeal or ex-Snapdeal employees, our experience is that, aside from exceptions, a): [it is] high-quality talent b) overpaid by approximately 1.5-3x. No wonder why these startups are failing," said Anjli Jain, managing partner at EVC Ventures, an early-stage fund, in a LinkedIn post.
Stability over 'growth'
As funding and the general sense of buoyancy taper off, the hiring sentiment is far more sombre now, with annual hikes coming down to 10-15% from 40-50% earlier.
Meanwhile, mid- to senior-level executives are increasingly gravitating towards settled jobs. Recruiter Akansha Sehgal has been seeing a dip in interest for startup jobs for nearly six months now, and she attributes it to lack of job security.
"People would [earlier] go to startups in their quest for new assignments, responsibilities and challenges; now settled organisations are offering similar understanding to candidates. In that sense, settled organisations are overtaking startups in their offerings," she says.
Young talent far from impressed
And it's not just the laterals who are becoming wary of startups. At IIT-Bombay, the hub of India's startup culture, students are increasingly looking for stable jobs, says Manendra Singh Parihar, a placement manager. "We are seeing better response for core companies from students. With issues such as revoking offers, firings, the motivation is low," he adds.
For summer 2016 placements at IIM-Bangalore, e-commerce (which comprises mostly startups) accounted for 13.9% of the overall placements, with Amazon, Snapdeal, Flipkart and Myntra the key employers. That's a far cry from the heyday of Indian startups, when working for them seemed like the best way to fast-track one's career.
Piyush Parag, placement representative at IIM-Bangalore, says the risks of being in a startup are crossing students' mind. "In a year, 400 students pass out and about 5-10% take risks," he says, adding that he is "open to take risks at this point in his life, when he is young".
Indian startups will need to pull a rabbit out of the hat if they want to keep the crème de la crème of talent interested. As of now, choosing between a cushy corporate job, even if it pays less, and an unstable startup is a no-brainer!
---