Exclusive: Last-minute hotel booking startup RoomsTonite shuts down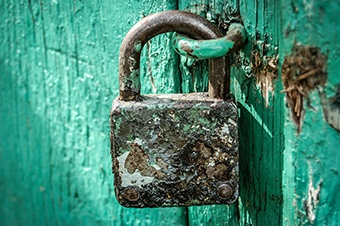 RoomsTonite, a mobile app for last-minute hotel bookings, has closed down operations as funds dried up following a failed $1.5 million fundraising bid, two persons familiar with the development told VCCircle.
The startup decided to draw the curtain around eight months ago when operating costs began to get out of control. Its mobile application is not available on Google Play Store and Apple App Store and its website is non-functional.
Suresh John, founder and CEO of RoomsTonite, which was operated by Bangalore-based RoomsTonite eBookings Pvt. Ltd, told VCCircle in December 2015 that the company is raising $1.5 million in seed funding from a bunch of angel investors. Prospective investors included Lashit Sanghvi, co-founder of Alchemy Capital; Nikhil Vora, founder of Sixth Sense Ventures; Venkat Vardhan, promoter of DNA Networks; Mohammed Bin Abdul Rehman Al Khalifa, chairman of Caravan Group; and Ralph Berezan of Berezan Group of Canada besides Vissal Mathew and Balamurali Krishna of IDS Software.

However, according to the persons cited above, the company began to feel the heat of severe fund crunch by the beginning of 2016 when the promised capital failed to come by. The company eventually decided to wrap up its operations. A handful of employees, out of the 90-95 strong workforce, were absorbed to IDS Next Business Solutions—an enterprise resource planning and technology solutions firm focused on the hospitality and leisure industries—which John had founded in 1987.
John also founded RezNext Global Solutions, which offers real-time distribution management solutions for hotels, in 2012. He is on the boards of both IDS Next and RezNext as group chairman.
Multiple phone calls made to John seeking comments weren't answered. Email queries sent o John and an IDS Next spokesperson did not elicit a response.

RoomsTonite offered last-minute hotel rooms at discounted rates for users.
Its app helped users to book hotels for the same day or up to three days and nights including the booking day. It also helped hotels sell unsold rooms.
The company listed budget, premium, comfort and luxury hotels in addition to home stays and vacation homes. The platform also housed hotel aggregators such as OYO Rooms, ZO Rooms, Treebo Hotels and Zip Rooms in addition to hotel chains such as Keys Hotel, Ginger, Park, Royal Orchid and Pride.

It began operations in early 2015 and had nearly 4,000 hotels across 325 locations on its network. Its revenues mostly came from the commission (about 15-18%) that it charged on every booking on the app.
---