For Indian banks, rapid digitisation is not an option but a necessity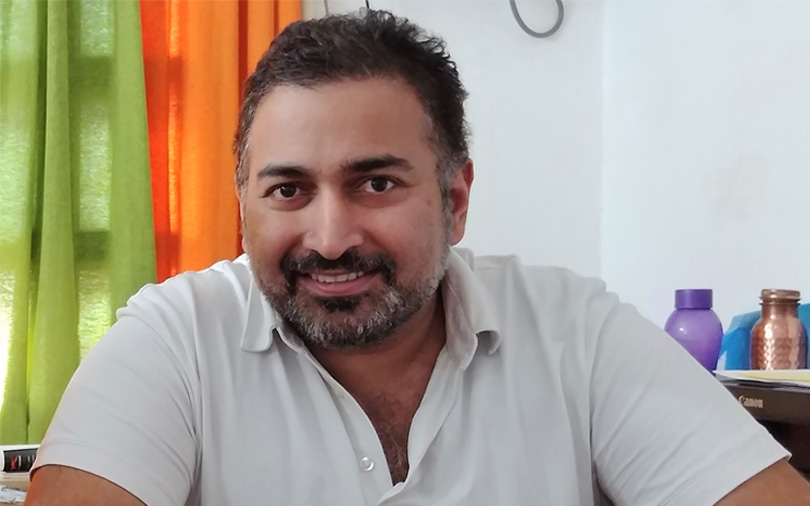 Technology has touched almost every aspect of human life. The digital landscape has evolved to such an extent that we cannot imagine a single day of our lives without relying on digital mediums. The potential which digitisation holds is so enormous that it can transform every industry by connecting people, processes, data and things. In particular, this holds true for the banking industry, which needs to be digital-ready to embrace this technological wave.
As time goes by, the traditional banking system will become obsolete, giving way to something called Open Banking, which relies on APIs (Application Programming Interfaces) and analytics right from the back office to the front office, thereby delivering relevant products to customers and propelling banks towards growth.
However, the reluctance of big banks in embracing newer technologies needs to be dealt with on a war footing.

Customers today are seeking an interactive banking experience. Companies that have ventured into the fin-tech space such as Amazon and Apple have already raised customer expectations on this front.
To stay ahead, banks need cloud and analytics in the back office; APIs and Play software in the middle office; and Internet of Things (IoT) as well as mobile phones in the front office. All these technologies clubbed together make Open Banking possible.
In Open Banking, customers can review services and APIs can evaluate customers' data thereby increasing transparency and helping banks develop products and services that lead to better client experience and increased revenue.

Ills of traditional banking
But what about traditional banking? It suffers from the following demerits:
Time-consuming: A customer has to visit the bank even to avail of small services like updating the passbook. Digitised banks, on the other hand, save a lot of time.

Time constraint: Traditional banks do not operate 24x7 whereas digital banking is round the clock.
Colossal costs: Traditional banks incur huge costs in order to maintain and expand network and workforce. These costs are zero in digital banking.
Legacy systems: Banks still rely on IT legacy systems, dating back to the 1970s, hindering their growth as well as the ability to bring new products to the market quickly. Digitisation of banks, especially Open Banking, relies on behavioural data of consumer that can help overcome these roadblocks.

Apart from these demerits, there is fear that traditional banks will lose out to big Internet companies posturing themselves as viable alternatives to retail banking. Digitisation is, therefore, not an option but a necessity.
However, a big question still looms: will tech kill jobs?
With every industry embracing towards technology and automation, jobs are said to be in danger. The same holds true for the banking sector as well.
However, only low-skill jobs such as those related to data entry, updating passbooks and KYC will be affected.

According to a report by global consultancy McKinsey, about 30% of the work done at the banks can be automated. Therefore, workforce involved in low-skill jobs must reskill themselves. This should, thus, be seen as an opportunity to rise up the skill ladder rather than a loss.
So, the picture is not that gloomy. Banks would be opening branches and redeploying low-skilled workers through re-skilling. And last but not least, tech cannot replace personal touch.
Bank digitisation in India

Bank digitisation in India has already picked up pace with almost every lender offering services like mobile banking and e-banking. This has reduced human error and generated more revenues. However, banks still face many challenges - external as well as internal.
External challenges include lack of IT infrastructure in the country to connect people and banks, shortage of cybersecurity professionals, and the fact that most Indian customers still choose cash over digital transactions.
Internal challenges include complacency in big Indian banks when it comes to their market position, lack of trust in new technologies among top leaders, and resistance from internal stakeholders (such as employees) to digitisation.
In the face of all this, the bank leadership must realise the importance of digitisation and convey it to all internal stakeholders. Top leaders must ensure their decisions translate into outcomes.
With the Indian government aggressively promoting digital transactions on its Unified Payments Interface (UPI) system and BHIM app, the topmost agenda for all the banks should be rapid digitisation.
Anish Passi is director at NeoStencil, a test preparation startup. Views are personal. Anish Passi
---