Mumbai startup Emotix develops AI robots that can buddy up to your kids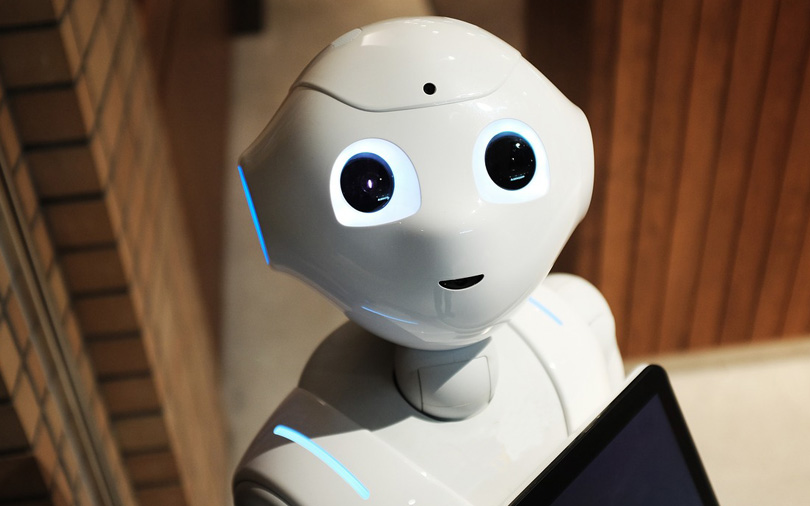 The fantasy of home robots going about their daily chores, lightening up your load, freeing you from drudgery has, alas, remained a fantasy. But the reality of buddy robots cuddling up with your kids, answering their barrage of silly, immature queries – but not helping you with the dishes, alas -- is already here.
Mumbai-based robotics and consumer electronics startup Emotix has developed a new robot called Miko for kids above five that uses artificial intelligence (AI), news portal Quartz said.
The robot buddy, going by the report, weighs close to 750 gramme and is intelligent enough to respond to kids' gesture and non-verbal actions besides providing them with general-knowledge and academic answers.

Emotix has said that the robot buddy, which competes with products such as iPal of China that costs close to $1,000, was developed in the country with the help of an in-house team comprising of engineers, artists, mathematicians and neuro-psychologists. Miko came into existence after nearly 22 pilots, the news portal reported.
"Miko is an outcome of extensive research throughout the country, particularly to identify the unmet needs of parents, of children, of their unstated expectations, which translated into all the features that come bundled with the robot today," said Sneh Vaswani, CEO of emotix, in the report.
Vaswani also said that Miko was developed keeping affordability in mind; hence one unit sells for Rs 19,000 ($280 approx), costing much less than its Chinese rivals. The product is currently being sold at offline stores such as Croma and Hamleys and online via e-commerce portals such as Flipkart and Amazon.

The CEO also said that the company was targeting sales upwards of 100,000 units by 2021 in India and expects more, with close to half of the demand coming from smaller cities.
The founders of Emotix (trade name for RN Chidakashi Technologies Pvt. Ltd) Vaswani, Prashant Iyengar and Chintan Raikar had been researching AI and robotics since their college days at the Indian Institute of Technology-Bombay. According to the report, back then, they were involved in a project to develop smart underwater vessels for the oil and gas industry and the Indian navy. Emotix was founded in 2014.
Last week, the company said it had raised $2 million (Rs 13 crore) in a pre-Series A round led by venture capital firms IDG Ventures India and YourNest. It also said that existing angel investors including Keshav Murugesh, group chief executive officer of IT firm WNS, had also participated in the round.

Satish Mugulavalli, director of technology at YourNest, will join the board of Emotix, as part of the funding deal.
---