Exclusive: M-commerce app Goodbox exiting 'non-core' ops, slashes headcount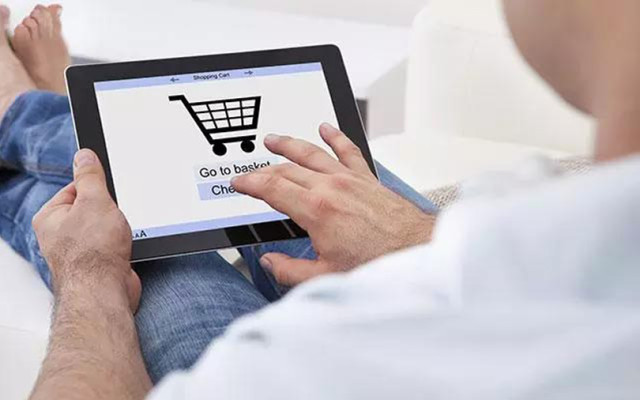 Nexus Ventures-backed Goodbox, an app that offers small and medium-sized businesses an e-commerce platform, has turned its attention to hyperlocal delivery even as it exits its "non-core businesses", a top executive told TechCircle.
Goodbox co-founder Abey Zachariah did not elaborate on the exits but said that fresh funding could take place if the firm meets certain milestones over the next few months.
With the reorganisation of its business, Goodbox has also slashed its headcount by nearly two-thirds to 19 from a peak of 55 employees.

Co-founder Mayank Bidawatka was among those who left. He has joined Vokal, an app-based question-answer and opinion platform for Indians not conversant in English.
A person familiar with the development told TechCircle that Goodbox's change in strategy was prompted by a lack of funding amid intense competition from digital wallet players Paytm and PhonePe, both heavily-funded firms who are out to attract small businesses to their platforms.
Goodbox allows businesses to create a storefront on its app, similar to a real-world store. In other words, businesses can create an app for themselves on Goodbox's platform, where customers can directly interact with the store and conduct transactions. Users also get loyalty and reward points for using the platform.

Operational only in Bengaluru, Goodbox's merchants include restaurants, laundry chains, rental providers, movers and packers and salons, among others.
"Our original idea was to create a mini-app for shopkeepers and other local businesses," said Zachariah. "However, PhonePe launched their micro-app platform. We could not raise money to expand the original idea."
Last June, VCCircle reported that Goodbox had raised about $1 million (Rs 6.5 crore) in a fresh funding round from existing investor Nexus and Mekin Maheshwari, founder of Udhyam.org and former chief people officer at e-commerce firm Flipkart.

Zachariah said that while the company still has the money to build its core business, it was careful not to burn it too fast and hence had to reduce headcount as well.
"Our technology is already built and anyway we don't need so many people," he said.
The co-founder said that over the past three months, Goodbox has gained good traction in delivering groceries, food, fish and meat for local businesses in Bengaluru.

"We think we have cracked the hyperlocal delivery business which many big businesses could not do after burning tens of millions of rupees. We are breaking even on most days," Zachariah said.
He added that Goodbox was also working on a few deals with corporate cafeterias for supplying them with groceries, fish and meat.
Run by Tsepak Technologies Pvt. Ltd, the company was founded in 2014 by former redBus executives Zachariah and Bidawatka. They were joined by IIM-Bangalore alumni Nithin Chandra, Mohit Maheshwari, Kelaginamani and, technologists Charan Shetty and Mahesh Herle.

Goodbox competes with venture capital-backed players such as Jhakaas and NowFloats which both raised funding last year.
In 2015, the firm had raised $2.5 million (Rs 16.5 crore) from Nexus Venture Partners.
Earlier that year, it raised $200,000 in seed funding from Manipal Media Networks.

In early 2016, Goodbox had acquired loyalty cards management app Smartpocket for an undisclosed amount.
---