Flipkart's PhonePe crosses 100 mn user mark, hits $20 bn in annualised transactions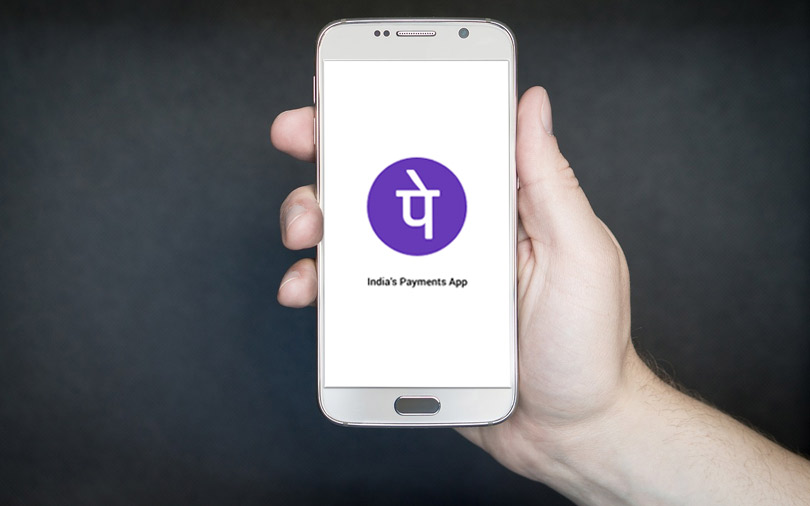 PhonePe Pvt. Ltd on Friday said it has crossed the 100 million user mark in just 21 months from launch, faster than any other Indian start-up. The payments app, owned by online retailer Flipkart, also said it has touched $20 billion annualised gross transaction run-rate in May. By contrast, Press Trust of India reported bigger rival Paytm to have crossed an annual gross transaction run-rate of $29 billion in the month, driven by growth across mobile payments and bank transfers through its platform. An annualised rate converts a short-term rate, such as that of a month, to an annual rate.
For April, PhonePe said it clocked over 60 million transactions, with over two million deals a day for the month. The Times of India quoted the Flipkart group company as saying it had 30 million total customers using Unified Payments Interface (UPI) on its app. By contrast, rival Paytm recorded 63 million transactions in April, The Economic Times reported. UPI is a government-backed payment system that allows electronic money transfer.
PhonePe, which aims to reach over five million transactions a day by end of the year, claims to have an average transaction value between Rs 1,800 and Rs 2,000. In March, the Flipkart payment app had accepted that Paytm leads in transaction volumes on UPI, with a 40% share, but had said the metric did not reveal the true picture.

In that month, PhonePe had termed digital payments firm Paytm's claim of being the largest player on Unified Payments Interface (UPI) as "uni-dimensional and misleading".
Observing the UPI February data relating to money transfers from Paytm to PhonePe, and not all of the rival's statistics because of unavailability, Flipkart's firm found Paytm's average transactions per customer to be very high: at 525 versus its five. It attributed the Paytm number to cashback incentives which "appeal to a very small population", pointing out that the average transaction value on the rival was only Rs 38, much less than PhonePe's Rs 1,820.
PhonePe's higher average transaction value may largely be attributed to the large-ticket purchases on parent Flipkart's ecommerce platform.

Flipkart Payments Pvt. Ltd, a subsidiary of the Singapore-based umbrella entity Flipkart Ltd, has a controlling stake in PhonePe.
Delhi-based PhonePe was formerly known as FX Mart Pvt. Ltd. It has another associated entity, PhonePe Internet Pvt. Ltd, which is based out of Bengaluru. FX Mart was founded by Amit Narang and acquired by Flipkart in 2015.
PhonePe Internet was founded by former Flipkart employees Sameer Nigam and Rahul Chari, and bought by the e-commerce firm in 2016.

In October last year, PhonePe Pvt. Ltd received Rs 254.43 crore ($38.7 million) in a new round of funding from Singapore-based group firm Flipkart Payments Pvt. Ltd.
In the same month, PhonePe launched its own point-of-sale device to boost its digital payments play.
---