Google's investment proves we're going in the right direction: Fynd's Harsh Shah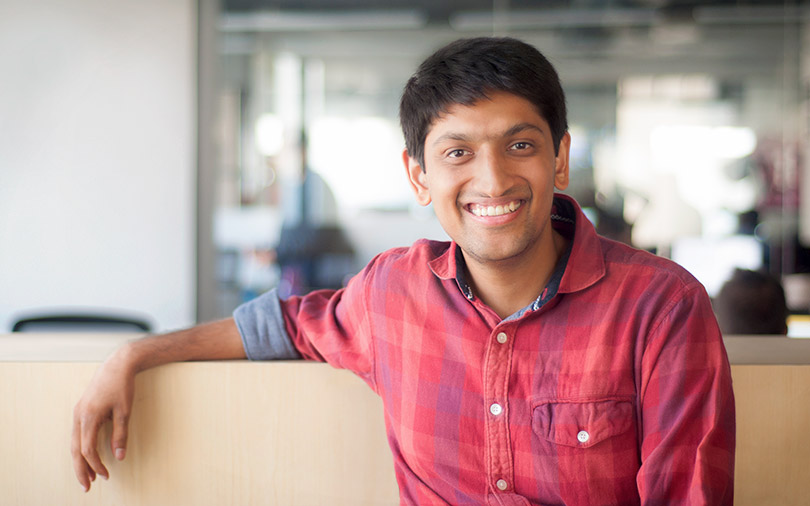 Tech giant Google made only its second direct investment in an Indian startup when it backed online fashion marketplace Fynd earlier this year.
The Series C cheque was another feather in the cap of the Mumbai-based startup, which was founded in 2013 by Harsh Shah, Farooq Adam, and Sreeraman MG.
Fynd typically sources products across fashion categories from brick-and-mortar outlets - more than 8,000 at present - and brings them online. The startup has adopted an omnichannel strategy by setting up its own physical outlets as well.

In an interaction with TechCircle, co-founder Shah discusses the impact of Google's investment, immediate targets and his views on the competition.
Edited excerpts:
How did the idea of starting Fynd come about?

We initially launched in 2012 as an in-store customer engagement company called Shopsense. The idea was always to use technology in physical retail stores and essentially enable the associates/store owners to serve the customers better.
We started off with large touchscreen solutions inside the store and did some amount of agent-driven e-commerce outside, but for the same store only.
Over time, we realised that key issues we were solving revolved around the availability of the product. Our strength was essentially to integrate the existing retail systems and know the specifics and availability of certain products.

There is so much inventory that is in so many stores across the country. Why do you have to open warehouses and why do you have to create stock to put in the warehouses to supply to consumers? We wanted to do e-commerce in a different way. We wanted to use the already available inventory and do business with it.
Now, every store has become like a pseudo-warehouse for us. Fynd is a zero-inventory and zero-warehouse model.
What is Fynd's business model and revenue structure?

Since we boost the sales of stores, we charge outlets commission for every transaction while asking the customer to pay for delivery.
The transaction comes from Fynd's website and our physical product called Fynd Store, which is deployed inside the store of a retailer, or from a particular brand's website if we are integrating there as well.
What are Fynd's numbers like in terms of unique customers, transactions and growth rate?

We have about 90 lakh customers on our platform today and handle anywhere between 2,000-2,500 orders per day. We are growing at about 8-10% monthly.
How is the Fynd Store shaping up?
It's shaping up very well. We have close to 440 stores in India with products from brands such as Global Desi, Cotton World, Helios, Steve Madden, among others. Fynd in general has 330-odd brands on its platform, but the Fynd Store products have individual items in each of these brand stores.

Are you exploring new avenues for monetisation?
As of now we are essentially focusing on utilising the supply that we have aggregated to drive transactions. For example, we have integrated all the store inventory of a particular mall or mall website. So whatever transactions come from there, they are ours.
We have currently integrated with Jabong, so a lot of orders that come into Jabong are served by Fynd. There is always a percentage commission on such transactions.
What are your immediate targets?
Our immediate target is to hit the 500-mark in terms of brands on the platform. Soon, we will go live with a kids category as well. At present, we are more focused on menswear, womenswear, accessories, and footwear. Our goal going ahead is to add more categories and stores to the Fynd platform. We will also get into beauty, personal care and home furnishing going forward.
How do you plan to use the money received from Google and other investors in your Series C round?
Google's investment definitely provides a big boost in confidence. It reaffirms the fact that we are going in the right direction. Of course, the journey is very long but it's great to know that we are on the right path. The funds will essentially be used for boosting the supply base on the Fynd platform.
How do you plan to tackle competitors?
There are a few companies doing similar work but even the largest of them does not have more than 15 brands on board. Our advantage is that we have our own channel. It gives us a significant edge and helps us understand the way digital shopping happens better than anyone else.
What are your margins like and have they improved over time?
We enjoy anywhere between 25-30% as margins, which have indeed come a long way since we started.
---