Launch pads: Mixed bag for TLabs amid hunt for right model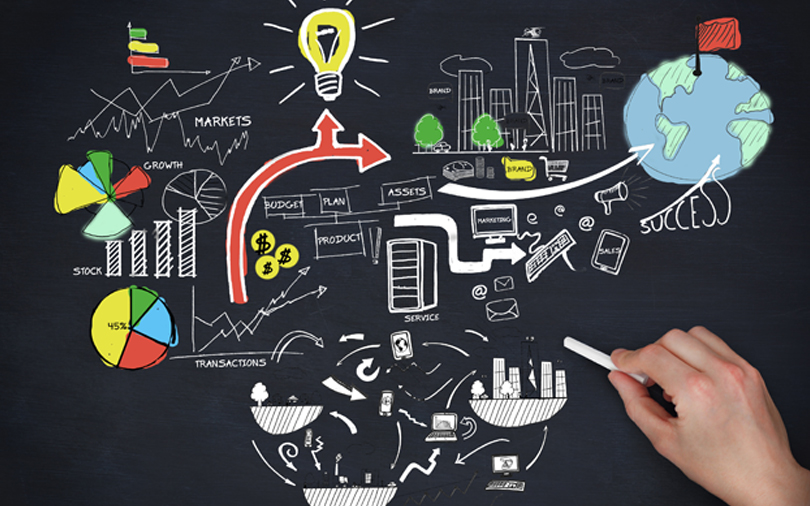 * This story is part of a fortnightly series on accelerators and incubators in which we compile report cards highlighting the successes and failures of the startups they nurtured and spawned.
Seven years since being set up within Times Internet, startup accelerator TLabs is continuing its evolution as it experiments with multiple models in search of the perfect fit.
The programme has thus far supported 57 startups. Its model has been a mix of a conventional cohort-based approach and a more evolved virtual mentoring strategy without batches.

Abhishek Gupta, the head of TLabs' accelerator, said it was only the third player in the segment when it started out in 2011.
"The lack of an ecosystem was evident at the time. It was extremely hard to get the startups up and running," said Gupta.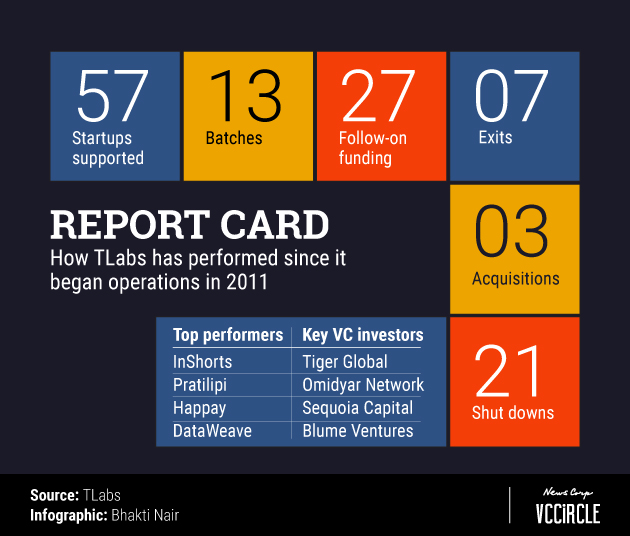 TLabs had planned to leverage Times Internet's expertise in consumer and consumer-tech, media and entertainment to provide a boost to fledgling startups. It was the brainchild of Gautam Sinha - then chief technology officer, now chief executive officer of Times Internet - who roped in Gupta to lead the programme.
Gupta had previously founded Lime Labs India, a subsidiary of New York's Lime Labs LLC, which was badly hit by the 2008 global financial crisis.
In the early days, TLabs operated a cohort-based model. It invested $20,000 in each startup in exchange for 8% of equity. TLabs operated two cohorts every year, each one containing eight to ten startups.

In late-2016, the accelerator shut down its two centres in Bengaluru and Noida in favour of a virtual setup.
"We ran batches till early-2018 but didn't require tech companies to shift to Bengaluru," said Gupta. "And we started funding companies from wherever they are, which has now translated into investing in companies across the board."
TLabs has subsequently moved on to investing more than $20,000 in its portfolio companies.

"We are also inclined to invest beyond our portfolio and can pump in $5-10 million too if it is in Times Internet's strategic interest," he said.
TLabs selects startups based on a set of criteria which includes passion, dedication, clarity of thought, tenacity and agility. The accelerator prefers small teams consisting of two or three entrepreneurs.
"Starting a company is a heavy-lifting job so we discourage single-person companies," said Gupta.

In terms of results, it's been a mixed bag. Of the 57 startups TLabs has supported, less than half have landed single or multiple rounds of external funding.
As many as 21 startups in its portfolio have eventually shut shop. Gupta didn't provide a reason for the high failure rate, which at 37% is significantly higher than the likes of Zone Startups India and GSF Accelerator, which recorded failure rates of 15% and 20% respectively.
That said, TLabs has managed seven exits and a few acquisitions including Flynx, which Gupta said was acquired by ed-tech unicorn Byju's.

Below is a look at some of the startups that TLabs has bred for success:
Inshorts: Noida-based news curation app Inshorts was founded in 2013 by Deepit Purkayastha, an IIT Kharagpur dropout, along with IIT Delhi dropouts Azhar Iqubal and Anunay Pandey.
The company picks news stories from across categories, edits them and provides a 60-word summary.
Last December, it raised $5 million (Rs 32.2 crore) from existing investor Tiger Global in a bridge round of funding.
In July 2015, Tiger Global had invested $20 million (Rs 127 crore) as part of Inshorts' Series B funding round.
In February 2015, the company raised $4 million (Rs 25 crore) in a Series A round from Tiger Global, Japan's Rebright Partners along with Flipkart founders Sachin Bansal and Binny Bansal.
DataWeave: DataWeave is a Bengaluru-based firm which was started by Karthik Bettadapura and Vikranth Ramanolla in 2012. It is a language-agnostic trans-firewall analytics platform that analyses and aggregates all externally available data relevant to an organisation and provides actionable insights.
In April last year, the business intelligence startup raised Series A funding led by Japan-based ad-tech company FreakOut Group along with existing investor Blume Ventures.
Happay: An expense management platform for enterprises, Happay was started by IIT Kharagpur alumni Varun Rathi and Anshul Rai in 2012.
The Bengaluru-based company initially operated as a consumer-facing peer-to-peer mobile wallet before pivoting to its current avatar.
Happay, which is operated by VA Tech Ventures, raised $10 million (Rs 65.13 crore) in a funding round led by Sequoia Capital in December last year.
Pratilipi: Pratilipi is a Bengaluru-based self-publishing online platform founded in March 2015 by Ranjeet Pratap Singh, Sankaranarayanan Devarajan, Rahul Ranjan, Prashant Gupta and Sahradayi Modi.
The company allows writers to e-publish their poems, stories and other literary works for free. It serves as a discovery and reading platform for readers. The startup offers content in eight Indian languages.
In February this year, Pratilipi raised $4.3 million (Rs 28 crore) in a Series A funding round led by Omidyar Network.
EPaathSala: Bengaluru-based EPaathSala was founded in 2014 by Prabol Bhandari and Suman Nandy. The company provides cloud-based solutions for accreditations such as NAAC, NBA, ACBSP, AACSB, AQSA and QAA, as well as compliance management for higher education institutions.
It raised its pre-Series A round of investment in 2016 led by Hyderabad Angels.
Getting there
These startups have shown promise but are yet to attract significant investor interest.
Spoyl: The Bengaluru-based fashion recommerce startup allows users to buy and sell almost-new or gently used fashion wear, beauty products, baby and kids products, mobiles and vouchers, gifting items, books, furniture, among others. The firm was founded in 2015 by Bhargav Errangi.
Peersome: Peersome is a car rental online marketplace which was founded by IIT graduates Sayanta Ghosh and Laxmi Pavani in 2015.
The Bengaluru-based firm is working on solving the problem of availability of self-drive cars, and aims to become the 'AirBnB' of the segment.
Update: The story has been modified to correct a factual error about the origins of Spoyl.
---