Facebook eyes revenue from WhatsApp's payments service as India wait continues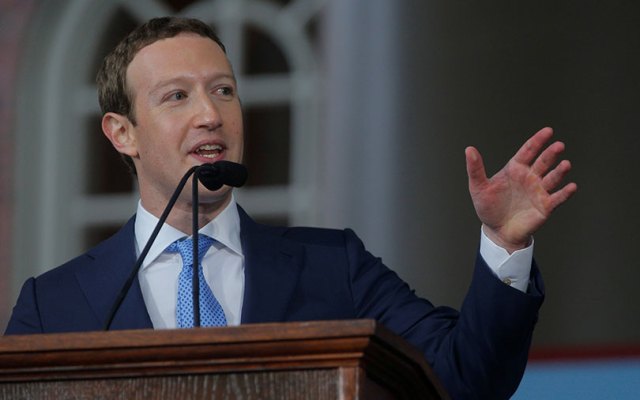 Facebook chief executive officer Mark Zuckerberg has said that the social networking giant's instant messaging platform WhatsApp is building its payments feature in other countries and eyeing revenue from it pending a full-scale rollout in India.
"We've been testing payments on WhatsApp in India, and it gives people a really simple way to send money to each other and contribute to greater financial inclusion. The feedback and usage have been strong," Zuckerberg said during an investor and analyst call after Facebook's quarterly earnings results were announced.
India is Facebook-owned WhatsApp's biggest market with more than 200 million users. Zuckerberg hoped that as soon as the Indian government gives the green light to roll out WhatsApp's payments services on a large scale, it will find wide acceptance among its users.

WhatsApp had launched the beta version of the service in February this year for around a million of its users.
However, the inter-bank money transfer service has since encountered several regulatory hurdles and has been at odds with the National Payments Corporation of India, the custodian of unified payments interface (UPI) technology on which WhatsApp's payments service is based.
Zuckerberg's comments came after Facebook shares lost as much as a quarter of their value on Wednesday following warnings from executives said that profit margins would plummet for several years due to the costs of improving privacy safeguards and slowing usage in the biggest advertising markets.

The second-quarter results were the first sign that a new European privacy law and a succession of privacy scandals involving Cambridge Analytica and other app developers have bit into Facebook's business.
In a bid to assuage investors, Zuckerberg said that as private messaging gains currency, payments over WhatsApp could bring more revenue to Facebook, implying that it will not be overly reliant on advertising based on user data.
WhatsApp has reportedly been looking at expanding its payments feature to include merchant payments as part of its enterprise functions, a sign that it is exploring the Facebook Messenger playbook for the business and enterprise features.

In January this year, WhatsApp launched an app for small businesses on Android. This gives businesses tools to make it easier to connect with their customers and share useful information like flight information, delivery confirmations and other updates.
A more pressing concern for WhatsApp in India of late has been the spread of fake news, which have triggered a series of mob lynchings in the country. After warnings from the government, WhatsApp embarked on a media blitz to spread awareness apart from introducing a few tweaks to its platform.
On Wednesday, Press Trust of India quoted a senior government official as saying that the IT ministry wants WhatsApp to prioritise curbing the fake news menace over its efforts to push through its payments service.

---