Exclusive: Accel-backed online grocer ZopNow scales down operations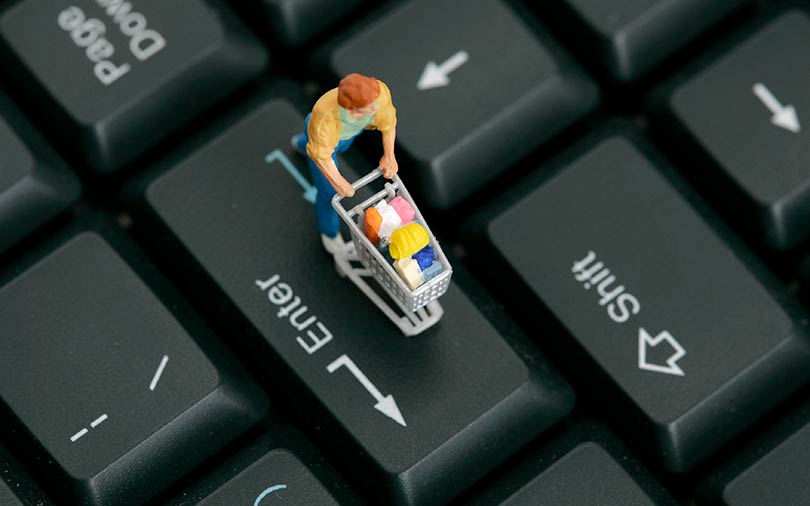 Online grocer ZopNow, run by ZN Retail Pvt. Ltd, has pruned its business in Bengaluru and Delhi NCR.
After reviewing the startup's mobile app, TechCircle found that ZopNow's services were not available in at least 30 pin codes in Bengaluru, which were operational around 7-8 months ago, and multiple areas in Gurugram, Noida and Ghaziabad.
Two pin codes in Bengaluru, where it was delivering orders at least until March this year, are now unserviceable, TechCircle has observed.

While the exact number of operational pin codes under ZopNow's network in Bengaluru could not be determined, TechCircle noticed that it was running in at least 17-20 pin codes currently out of checks conducted for 127 pin codes.
Alternatively, a glance at the company's recent responses to consumer queries on Twitter showed that it had halted services to a number of areas in Gurugram and Bengaluru in the past few months. However, it did not elaborate whether it was temporary or permanent and just attributed it to operational issues.
Dear Abhi,

Thank you for writing to us. We are very sorry that we have stopped our services to your city due to some operational issues and we will certainly notify the moment we resume our services. We regret the inconvenience caused and appreciate your patience

— ZopNow (@ZopNow) July 27, 2018
@ZopNow unable to checkout the cart and why're all my addresses suddenly gone? pic.twitter.com/4GKgaGvRGj

— Vishrut Jha (@vishrut_jha) July 16, 2018
Dear V N Jha,

Thank you for writing to us. We are very sorry that we have stopped our services to your city Pincode due to some operational issues and we will certainly notify the moment we resume our services. We regret the inconvenience caused and appreciate your patience

— ZopNow (@ZopNow) July 18, 2018
A former employee of ZopNow, who was part of its Bengaluru operations, told TechCircle under condition of anonymity that the company was servicing most major pin codes in the city until 6-7 months ago, indicating the startup has been gradually halting its services.

The person mentioned above also added that ZopNow was slowly discontinuing operations at multiple pin codes at its other markets as well. However, the company is yet to make an official announcement in this regard.
"Currently, they provide back-end and tech support to Aditya Birla's Mega stores in Bengaluru. I am not really sure about the status of its other markets," the person said.
However, the company's Google Play Store page showed that it is still working in Bengaluru, Mumbai, Hyderabad, Gurgaon, Pune, Delhi, Noida, Ghaziabad, Faridabad, Navi Mumbai and Thane.

Funding troubles
The employee mentioned above said that the company had fallen into difficult times for multiple reasons, including an inability to raise follow-on funding.
ZopNow's last publicly known funding round was in April 2015, when it had raised $10 million (Rs 62 crore) led by San Francisco-based Dragoneer Investment Group with participation from existing investors Accel Partners, Qualcomm Ventures and Times Internet.

The company has also been laying off employees since July 2017 by giving them a month's salary in advance. The former ZopNow employee said that at the time of his resignation, the firm's nearly 100-member team came down to 30-35.
Subsequently, the company began to focus more on its software-as-a-service offering for retail management, ZopSmart, which helped offline players go online. The seven-year-old venture had been developing this product since its inception.
However, the company created a standalone entity for this product, Zopsmart Technology Pvt. Ltd, which was incorporated in 2014, the company's filings with the Registrar of Companies revealed.

In an interaction with TechCircle in March 2017, chief executive Raj Pandey said that the company had already partnered with large offline retailers and had offered this product in return for a licencing and transaction fee. At that time, he said ZopSmart was generating revenues.
ZopSmart is led by executives from ZopNow, including Pandey, CEO; Mukesh Singh, founder; Sunit Saraswat, chief operating officer; Vikash Kumar, chief technology officer; and Sanket Mehta, senior operations manager.
When contacted, Singh said that the company was in the midst of hiring talent and in the final stages of closing its next funding round.

"We have 20 open positions," Singh told TechCircle in an email response.
In a separate text message, Singh also said that ZopNow was venturing into the Southeast Asian market, without elaborating further.
ZopNow
The online grocery company was co-founded in 2011 by IIT Kanpur alumni Singh and Bal Krishn Birla. It was one of the earliest VC-backed ventures in the Indian grocery space and started out in the same year as BigBasket.
Both BigBasket and ZopNow raised their first round of venture funding in 2012. ZopNow had raised $2 million from Accel Partners, Qualcomm Ventures and Times Internet at that time.
In 2013, Birla parted ways with the company over a fallout and went on to start other ventures.
In 2016, Singh stepped aside for former JP Morgan executive director Raj Pandey, who joined the firm as CEO.
In India, online groceries operate under two business models—inventory and warehouse-based and the hyperlocal model, where a firm ties up with local kirana stores. Right from the beginning, BigBasket has been an inventory-led player and has now developed significant warehousing capabilities, while Grofers, which has now pivoted into an inventory-led model, started off as a hyperlocal delivery venture.
ZopNow adopted a 'scale-local' business model, where it tied up with a few big retailers instead of a hub & spoke inventory model or partnering with several small kirana stores. This, in turn, gave it access to a large range of products and customers who were in close proximity to the store. This optimised logistics costs for ZopNow and also made it asset light, CEO Pandey told TechCircle in an interview last year.
When it was running its services on a larger scale, ZopNow was making between Rs 145 and Rs 150 on an order basket valued at Rs 1,200, averaging 300 orders per day. It earned money through three revenue streams—commission, advertising, and shipping revenues, all in an 80:10:10 ratio, Pandey added.
Subsequently, the company had tied up with four large retailers—the Aditya Birla group's More chain of stores, Hypercity, Tata Group's Star Bazaar, and Metro. Of the four, only the tie-up with More still exists, while the rest were scrapped, the employee mentioned above said.
In May last year, The Hindu Business Line had reported that Aditya Birla Retail had appointed ZopNow as its e-commerce partner.
The company is yet to file its financial statement for 2016-17. For 2015-16, the company's operational revenues rose three-fold to Rs 29.22 crore, up from Rs 8.76 crore in the previous year. Gross expenditures also grew a little over three-fold at Rs 43.52 crore, up from Rs 12.47 crore the previous year. Consequently, net losses widened to Rs 14.02 crore from Rs 3.72 crore the previous year.
---