Can bike taxi startups ride their way to growth?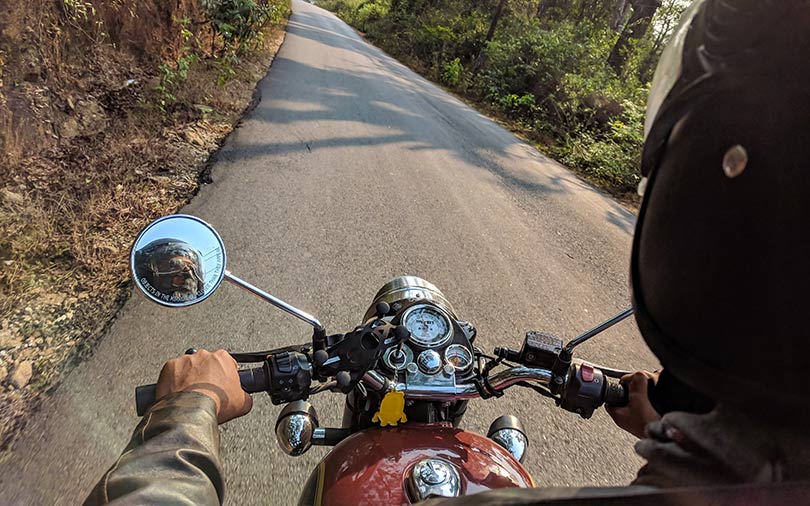 This is the final of a three-part series that analyses India's transport aggregation sector. You can read the previous parts here and here.
In July, bike taxi startup Baxi raised fresh funding from a few individual investors. But the Gurugram-based company won't use the money just to expand its bike-hailing services for passengers who find motorcycle rides cheaper, faster and easier than cab services.
Instead, Baxi has tied up with Mother Dairy for milk deliveries and Patanjali Ayurved for other fast-moving consumer goods. According to Baxi co-founder Ashutosh Johri, the company has shifted its focus to deliveries as employing full-time bike taxi riders is not viable.

The fresh funding for Baxi and its decision to change its focus indicates two things: One, there is definitely growth potential for bike taxi startups in India. Two, harnessing that potential is not as easy as switch-starting a bike.
Apart from Baxi, leading bike taxi startups such as Rapido, Bikxie, N.O.W. and Pooltoo have also received angel investment over the past year. In fact, there has been a renewed surge of startups operating in the bike-taxi segment, even though they are late entrants to the transport aggregation market in India.
However, most entrepreneurs trying to solve the problem of last-mile connectivity have struggled to build their businesses. Bike taxis face a number of obstacles to growth, from regulatory hurdles and lack of funding to operational challenges and a cultural misfit.

There have been some positive developments, no doubt. Earlier, local transport authorities had halted bike taxi services in major cities, which also saw UberMoto and Ola Bikes withdrawing from Bengaluru. Now, transport authorities are going easy on startups operating in the segment as they feel the two-wheeler services help fill first- and last-mile connectivity gaps. Many states have legalised bike taxi services and some more are considering similar moves.
Early challenges
India is one of the largest two-wheeler markets globally—over 20 million bikes were sold in the year through March. One in three households in the country owns a two-wheeler and people commute on bikes that they own instead of sharing it with another rider.

"The cost barrier to owning a bike is quite low in India when you compare it with a cab, and therefore, the use cases of a bike are often addressed by owning a bike rather than sharing it," says Ujjwal Chaudhry, engagement manager of consumer internet at research firm RedSeer Consulting.
Another factor—more cultural than business—that prevents the uptake of bike taxis is the lack of women riders. Most women feel uncomfortable riding pillion with a male driver on a scooter or bike. Besides, two-wheelers are relatively unsafe as compared to a four-wheeled taxi.
"Bike renting is a new and relatively unsafe option compared to a four-wheeled cab. People are not used to the bike taxi concept in India, not to mention the predictable lack of acceptance from women," says Kavan Mukhtyar, partner and leader of automobile at consulting firm PricewaterhouseCoopers India.

Because of this, at least a dozen bootstrapped startups such as Dot, TuWheelz, Rideji, Headlyt, Heybob, and Zingo shut shop in the past two years. While TuWheelz, Rideji, Headlyt and Heybob were established in 2015, they all shut down between 2016 and 2017. Except for Heybob, which raised an undisclosed sum of capital, none of the other startups had secured funding.
Friendly regulations
Of late, the bike taxi market has evolved and is slowly emerging as a large category with more players. This is due to greater involvement by the state governments, which are considering bike sharing as another form of effective urban transportation as well as a key employment generator for the economy.

A total of 14 states in India now accept bike taxis as a mode of transport and startups in these areas have been issued commercial licences. But more than 10 states, including Karnataka and Maharashtra, are still in discussions with stakeholders to legalise the service.
Though cities like Bengaluru and Mumbai do not allow bike taxis to legally operate, startups in these metros still manage to run their services by taking advantage of certain loopholes in the Motor Vehicles Act. Like with the cab-hailing sector in its early days, bike taxi startups deem themselves as internet companies, and not taxi firms.
"Bike taxis don't compete with any other public transport unit or existing system, so regulating the sector is easy. Regulations are expected to trigger growth," says Mukhtyar.

A hybrid opportunity
Bike aggregators are increasingly switching their businesses to a hybrid model, one that thrives on hyperlocal delivery as well as bike sharing.
Baxi's Johri explains this trend by comparing the cost of bike rides, a shared auto and an auto.
"A shared auto runs at Rs 10 and an auto at Rs 40 on average (per ride). So, a bike taxi has to be Rs 20-25 per ride," he says. "How many rides does one have to do a day to earn a reasonable amount to cover bike EMI, fuel costs and aggregator commission? That's the reason the bike taxi concept as a standalone business has not picked up yet."
Baxi has converted its app into a metre that riders can use when they do roadside pickups. The startup now works with only part-timers who can do deliveries for its partners and do bike sharing in peak hours.
It has tied up with Bajaj Auto Ltd and TVS Motor to help potential riders buy new bikes. Baxi bundles the app with a fixed equated monthly installment for the bike (Rs 70 per day). Its bikes are 100% financed through its partners and its drivers earn Rs 200 per day as a fixed wage for milk deliveries in the morning. Baxi's riders can do deliveries for other companies like Swiggy and Zomato during the day.
Aravind Sanka, co-founder of Rapido, differs with Johri. He says a rider can make at least Rs 100 an hour doing three rides with an average fare of Rs 50.
Rapido, which began operations towards the end of 2015 in Bengaluru, is present in 17 cities and does about a million rides per month. It has about 15,000 riders on its platform, comprising 5,000 full-time partners and 10,000 part-timers. The startup, whose primary focus is ride sharing, has also tied up with Swiggy for food delivery.
Bengaluru-based daily tasks management app dunzo has forayed into the bike sharing segment, which it sees as a natural extension of its existing business model. In December last year, it raised $12.3 million (Rs 80.8 crore) in a Series B funding round led by global technology giant Google.
Meanwhile, the surging fares of cabs have turned many people towards bike sharing. "We have seen about 40% growth month-on-month in the past two-three months because cabs are increasingly becoming unaffordable for people. Cabs can only cater to the top 5% of the population. The middle 20-30% is free to tap, and therefore, it's a large market out there," Rapido's Sanka said.
The last-mile connectivity space has seen the entry of a number of docked bike and other two-wheeler rental startups. Several of these, including Bounce, Vogo and Ontrack, have raised venture capital investment in the past few months.
Uber and Ola's bike taxi play
The presence of ride-hailing behemoths Uber and Ola in the bike taxi market is a blessing and a curse for other startups in the segment. For Uber and Ola, bike taxis are their third priority, after cab hailing and food delivery. This allows other players to capture an emerging market.
However, the presence of Uber and Ola, though minimal, keeps investors away from betting on smaller startups, an entrepreneur from the bike taxi segment said on the condition of anonymity.
An industry observer, who does not wish to be named, says that Uber and Ola are chasing growth in the food delivery segment with UberEats and Foodpanda, respectively.
"They are pushing their bike partners onto food delivery because they want to capture market share there first. They are keeping the bike taxi segment for another day because they are confident their financial heft will help them capture the industry where only smaller startups operate," he says.
He argues that bike taxis can potentially cannibalise cab-hailing, the primary business of Uber and Ola, especially for short distances and the last-mile segment. According to this analyst, this could be why they are going cold in most markets.
In April, Ola invested in online scooter rental platform Vogo. For the homegrown cab-hailing firm, the investment in Vogo is useful for two reasons—Ola can take on Uber's rental business, UberHIRE, and it has a ready fleet of two-wheelers that it can use for both its bike taxi and food delivery businesses.
Ola and Uber's plan aside, the demand for bike taxis for last-mile connectivity is likely to grow further as public transport infrastructure around metros and other rail projects improve.
The rising acceptance of the sharing economy, which is present across sectors from furniture to workspaces, is expected to influence and attract many more new users to bike sharing solutions.
But bike taxi startups still need to iron out a few kinks.
"Startups will have to address safety concerns with innovations such as covered-type mini-autos or electric two-wheelers with women riders," says an investor, who doesn't want to be named. "Investors would also want to see greater unit economics before they bet on these startups."
---