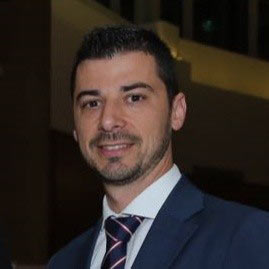 India is emerging as one of the stars in the growing Asian market for professional audio-visual (proAV). It accounts for an eighth of the entire sector, which is expected to be worth $67 billion by 2022. The local proAV market is being fuelled by India's position as one of the leading adopters of new technologies, which can be attributed to a number of international companies entering the market and employing local engineers and support teams that focus on growing the knowledge worker sector.
This trend has been further supported by central government initiatives including Digital India, which is accelerating the deployment of broadband with an aim to reach 600 million people by 2022. This improved connectivity is enabling IP (Internet Protocol) video solutions to deliver content to staff in multiple locations and provides unified internal communications for international organisations. As India continues its transformation into a more digitally-focused economy, its success will be underpinned by the ongoing proAV revolution that is being quickly adopted by organisations across a range of industries.
Facilitating business decision-making
India is currently on track to become the world's fifth-largest banking industry by 2020, led by the ongoing digital revolution. Larger organisations such as Thomson Reuters India are already demonstrating clear signs of this evolution. With eight regional offices across major Indian business centres, Thomson Reuters India delivers services that enable professionals in the financial and risk, legal, tax and accounting and media markets to make crucial business decisions. In 2017, the firm deployed an IP video system that uses its existing IP network to stream live television from all over the world, enabling staff to watch real-time, breaking news channels, as well as recorded and internal content, in a convenient way to a virtually unlimited number of local desktop users.
Thomson Reuters is just one example of a business capitalising on IP-based video services, and more will be sure to follow in the coming years thanks to the rise of 4G network deployments in India, which has nurtured more flexible working environments for professionals using mobile devices.
Supporting the next era of healthcare
Another high-growth sector in India is healthcare, which is expected to grow to $280 billion by 2020 due to an increase in expenditure by public and private players. This area is also showing demand for technologies that empower staff to keep up-to-date with the latest outbreaks of disease. For example, global healthcare company Sanofi, which has offices in Mumbai, uses video streaming technologies to help its teams access the latest research and business news, enabling them to learn about new viruses in detail.
In a rural context, IP video is also being trialled as an aid for remote diagnosis, with innovators such as the Apollo Telemedicine Networking Foundation having already set up around 150 centres across the country. In addition, as part of the Digital India initiative, Apollo is now working with 60,000 Gram Panchayats to help establish rural tele-clinics with the aim of providing 300 million people with access to quality primary care virtually.
For all the progress, the use of IP video to assist in areas such as information exchange and healthcare is still challenged by infrastructure limitations. The sheer size of the population spread across numerous territories and cultures, along with internet access discrepancies between huge fibre-ready metropolises like Mumbai and New Delhi compared with smaller cities and villages, must still be overcome to stream HD (high-definition) video.
However, the growth of 4G (fourth generation) networks is becoming more common and affordable in India's large cities, although the bandwidth required for streaming video still makes it an expensive option. This situation is changing through newer and more efficient video technologies and innovative business models pioneered by new entrants such as Jio that will likely see India hit 600 million mobile broadband subscribers by 2020, a larger number than the entire population of Western Europe.
Bringing the future of digital transformation to the present
The growth of proAV technology is supported by progressive vendors. As other major initiatives such as Digital India and Aadhaar, the world's largest biometrics system, start to accelerate, proAV technology can be both an enabler and a beneficiary of a successful digital transformation.
Eleuterio Fernandes is vice-president of sales, Europe, West Asia (Middle East) and Africa, Exterity, which develops enterprise IP video and digital signage solutions for organisations to harness the power of video to communicate, educate, and entertain. Views are his own. Eleuterio Fernandes
---