Why the phenomenon of hybrid multi-cloud is here to stay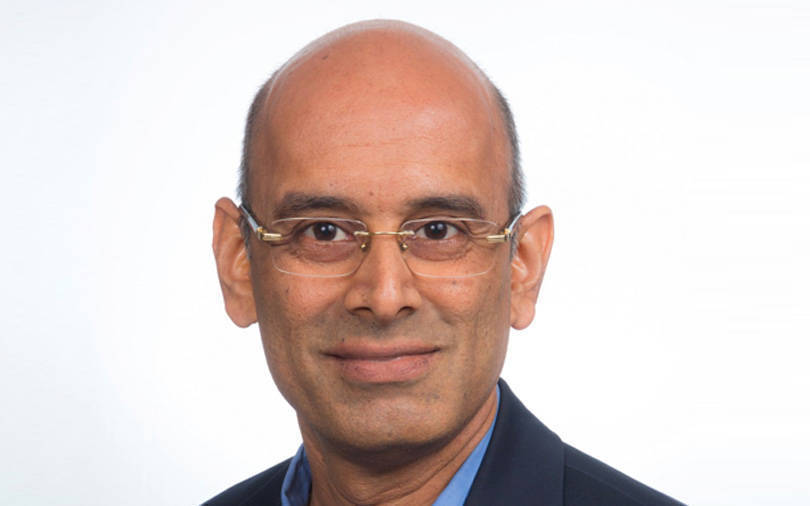 We are well into the second decade since the introduction of cloud computing. The industry, technology and adoption have greatly matured over the years. A 'one-cloud-fits-all' approach does not work. While cloud adoption is growing, companies are still being held back by a lack of interoperability and concerns on performance and security.
Companies with legacy IT infrastructure want a gradual transition to cloud, and want a choice of which platforms to use rather than being locked into proprietary providers. Despite the ability to containerise and manage applications with ease using Kubernetes and other container technologies, moving and deploying apps across different platforms and providers remain difficult.
Companies are choosing multiple cloud providers and clouds—public, private, software-as-a-service—to best meet their needs. And they are integrating those clouds with existing IT to get more value.

In addition, the early adopters of cloud computing were primarily targeting the infrastructure portion of their IT and turning that into a service, commonly termed as IaaS or infrastructure as a service. While this has been largely successful in terms of yielding standardisation and cost take-out and time to provision, all within the context of infrastructure, companies are looking to the next step change needed to continue driving the journey towards cloud.
Therefore, there is the need for a platform that will allow for modernisation of enterprise applications – both in the way that they are deployed and in the way they are consumed.
Combining clouds

In today's enterprise, there are several functions -- the number can vary based on the size of the organization and the nature of business. Core and support functions could very well be running on multiple cloud environments.
For example, a company may choose to provide HR functions or accounting functions from different clouds. While all of these are managed under different processes, technologies and clouds, they all need to optimised in the context of each other, for the business to really unleash the value of cloud.
The result is a hybrid approach to a multi-cloud environment. It's a mix of public clouds to quickly develop and deploy applications, private clouds to maintain the highest levels of security and availability for business-critical data and processes, and in many cases traditional on-premises IT.

It is estimated that within the next five years, almost all of the enterprises will embrace hybrid multi-cloud as the strategy to support different applications and use cases. It is fairly clear that this will position organisations to create cloud-native business applications faster and drive greater portability and security of data and applications across multiple public and private clouds, all with consistent cloud management.
Most importantly, this addresses major enterprise concerns as they move more of their applications to the cloud, including security risks, data protection and protocols, availability and cloud management.
Most of the cloud practitioners have embraced the concept of open source. It is attractive because being open helps clients avoid lock-in, allowing them to choose from more vendors, while having the technologies work better together. Open source gives them the flexibility to adapt quickly to changing business needs.

In the case of many of the existing cloud platforms, the challenge is the proprietary nature, and that means that it's harder to move and secure data and applications from one cloud to the next. That's a major reason that most companies are only 20% into their cloud journey.
And in this age of AI, blockchain and cloud, open means interoperability at a scale never before possible—of applications, platforms and the sharing of tremendous volumes of data. And, of course, providing security that allows an open, simple and connected exchange of data is paramount.
Challenges

This journey towards a multicloud reality presents its own set of challenges around the manageability aspect.
With so many clusters across so many environments, many organisations need the required visibility into their containerised software. They have to see where services are running, how to monitor usage across multiple clouds or how to keep track of clusters as if they were on a single environment.
A solution in the form of a unified dashboard would help improve visibility across all Kubernetes environments. This means that every team has better visibility into the information they require. Development teams can see deployments, pods and Helm releases. Using a unified dashboard, operations teams can look at clusters and nodes.

Managing security and governance with Kubernetes clusters across multiple clouds can be a challenge. Businesses are looking for a way to set consistent security policies across all environments. There is the additional challenge of managing configurations and placing workloads appropriately based on compliance or capability.
A good management tool should have integrated functions so that security teams can see who has access to which features using a single user interface. All of this means organisations will no longer have to manually check each cluster to see what is happening in their environments.
Enterprises should look for ways that will help teams manage environments with a consistent set of configuration and security policies so that an increase in the number of clusters does not result in a change.
While Kubernetes has some great automation capabilities of its own, some businesses still lack crucial capabilities such as the ability to back up applications, options for managing disaster recovery or the ability to easily move workloads across environments. Of course, this portion of functionality is somewhat mature through the IaaS evolution. Services to provision, configure and deliver individual Kubernetes clusters as a service has to be now extended to support multiple cloud environments.
As cloud adoption gains steam, the era of hybrid multi-cloud is becoming mainstream. A rock solid management toolset that is based on open framework becomes essential, as companies continue the next steps into their cloud journey and building functional platforms as a service. This should help companies get through the evident challenges with administering the clusters such as integrated visibility, security and built-in automation services.
The writer is the chief technology officer at IBM India/South Asia. The views expressed are personal. Subram Natarajan
---