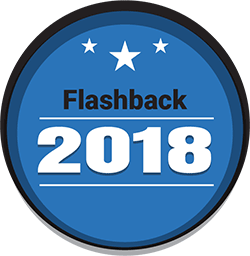 TechCircle devotes its focus to new-age startups and enterprise technology -- two niche genres in which the action comes thick and fast. With tectonic shifts taking place more rapidly than in most other industries, our reporters have to be on their toes at all times. This year was no different as new trends emerged and fads faded in the speedy evolution of these sectors.
Before embarking on a new year, here's a look back at our best stories from 2018 that chronicled major developments and provided some perspective and insights into these happenings:
– Can India's transport aggregators scale beyond cabs? A three-part series explored how bus aggregators and bike taxis are trying to replicate the ride-hailing model that has seen some reasonable success in India.
– Amazon opened up its 50th e-commerce warehouse in India this year. TechCircle went behind the scenes to present a ground report on how armies of humans still power the e-commerce giant's operations here even as robots have virtually taken over its warehousing facilities globally.
– After delivering one of the most profitable cash exits to venture capital investors in this market, the team that built Citrus Pay, including co-founder Satyen Kothari, has now fanned out to create a score of new entrepreneurial ventures in the country's exploding fintech ecosystem.
– In an exclusive interview with TechCircle, IBM India managing director Karan Bajwa spoke about how emerging technologies are spurring the company's growth in India.
– Staying on the subject of emerging technologies, here's how IoT and analytics are helping century-old biscuit maker Britannia retain its dominance in the market.
– TechCircle was the first to report that ShareChat, the native language social networking platform, had closed a $100 million funding round led by Shunwei Capital. We also took a step further to explore what this deal meant for startups of ShareChat's ilk.
– TechCircle was again the first to report that Mumbai-based Dream11 had scooped up $100 million from China's Tencent Holdings in a fresh round of funding that promised to change the face of fantasy sport in India.
– Chinese technology conglomerate Tencent wants to create 'Tencent India' rather than have a 'Tencent in India' approach. TechCircle took a closer look at how gaming is emerging as the gateway for this strategy.
– Real estate firm DLF owns four mega shopping malls in the Delhi-NCR region. Footfall is the name of the game and the company is deploying IoT, Big Data and a pinch of e-commerce to stay ahead of the pack.
– Sandeep Aggarwal made his mark in e-commerce by founding ShopClues. His second venture, Droom, isn't faring too badly either, having raised its Series D and E rounds within the space of a few months in 2018. So how exactly has the online vehicles marketplace become a formidable force?
---