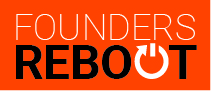 TechCircle presents Founders Reboot, a fortnightly series in which we profile successful Indian entrepreneurs who have chosen to start from scratch again with new ventures.
Paavan Nanda's journey as an entrepreneur has been rather peculiar. He co-founded India's first backpacker hostels chain, entered the budget hotel aggregation segment early on, attracted venture capital funding from marquee investors and grew operations exponentially in a short span. And then, all of it came to a grinding halt following a failed acquisition bid by a rival.
Zostel, the venture Nanda founded along with six of his IIM Calcutta buddies, was a fresh concept. The chain of branded backpacker hostels started off with two properties in Jodhpur and Jaipur. It soon picked up pace and grew to multiple locations. Budget hotel aggregation was only an extension of this concept, and thus ZO Rooms was born towards the end of 2014.
Nanda was looking after growth as well as fundraising at Zo Rooms. The startup raised multiple rounds of funding from marquee investors such as US-based Tiger Global and Mumbai-based Orios Venture Partners. It grew to a 700-member organisation and established its presence in 52 cities. At its peak, it was clocking around 5,000-6,000 room nights a day.
In late 2015, Zo Rooms began talks with SoftBank-funded OYO Rooms for a sale. This would have marked the first consolidation activity in the budget hotel aggregation segment in India. However, the deal failed to materialize. Since then, OYO and ZO are fighting a murky legal battle that was referred to arbitration late last year.
After the Zo Rooms debacle, Nanda took some time off to travel and spent time with his family. He also mentored a bunch of startups in India and Malaysia that kept him close to the ecosystem. Now, he has now gone back to entrepreneurship, as he feels the best way to bounce back is to grab another opportunity.
"It was disappointing that we had to go through the entire legal route and waste all our time and energy. We have all bounced back very quickly and we hope the case will close on a favourable note for us," says Nanda.
The new bet
As he mulled over his next venture, the avid gamer in Nanda observed how even less-expensive smartphones are offering ample features to run good games. He sensed an opportunity in gaming, driven by improving mobile connectivity and declining data costs in the country. India has about 300 million smartphones users, who could potentially play casual games, he feels.
"Gaming is going really big in India for various reasons. However, the existing gaming companies have not been able to monetize it properly, especially since advertisements don't really fetch that much returns. In India, there's no single gaming company that has broken out to become a unicorn," he says, referring to the term used for startups with a valuation of at least $1 billion.
Nanda teamed up with his long-time friend Chanchal Kurele and former colleague Saumya Singh to launch WinZo Games. Singh, a postgraduate in psychology, previously worked with KPMG in London and spent five years in the M&A team at Times Group. Kurele is an MBA graduate from Cardiff University and worked with V3S Infratech and KDM Hotels & Resorts in the past.
A poker fan, Nanda knew some poker operators and was aware of their positive unit economics. So, the team started with a pilot by offering poker and rummy-style game designs in some other casual games and realised that users get hooked on to regular games if they compete for cash with other players.
"The initial traction the pilot gained convinced us to pursue this full time. We started off with trivia and a couple of brain development games but soon graduated to the idea of building a full-fledged entertainment platform," he says.
WinZo, operated by Tictok Skill Games Pvt. Ltd, began operations early last year. It raised an undisclosed amount of funding led by venture capital firm Kalaari Capital and is in talks to raise its Series A round.
The company has 15 games on its app and claims to have 3 million users, three-fourths of whom are in smaller cities and towns. The app is available in eight languages, including English and Hindi, though it claims more than half its gamers use the app in non-English languages. It aims to offer 100 games by the end of this year and acquire 50 million users within 18 to 24 months.
Business model
WinZo offers various games (including different versions of popular games like Fruit Ninja, Temple Run or quizzes) and gaming formats, which carry reward schemes that provide users with opportunities to win cash. Players can participate in various tournaments and win cash on the basis of their ranks or skills. Users need to pay a subscription fee or top up their wallet to play games. The cash rewards can be withdrawn through Paytm or bank accounts.
Nanda claims the average cash reward per person is usually around Rs 2,000, though a few players have even won more than Rs 1 lakh in the last six months.
Nanda says the company's business model is such that people put in capital as an entry fee to contribute into a prize pool. That prize pool is distributed to top performers of each contest or tournament while WinZO keeps a commission.
The company partners with brands to distribute coupons and discount vouchers as a reward. However, a majority of winnings is in the form of cash rewards. The company inks exclusive tie-ups with game producers and also builds games in-house.
Subscriptions and game fees are the primary revenue driver for the platform. It also earns from advertisements and brand sponsorships.
"Most gaming companies in the country are targeting a particular genre like only fantasy or card games. But we are looking at the entire pie of gamers," says Nanda. "The idea is to create a Netflix-like platform for real-money gaming, a complete entertainment pack. We want all the popular games on [Google's] Play Store to come on to our platform."
Competition, opportunities
The business of online gaming has grown substantially in India over the past few years after overcoming a phase of self-doubt and investor apathy. Behemoths like Alibaba-backed Paytm and Tencent are now poised to pump in large sums, with some estimates suggesting that India's mobile gaming market will be worth $1.1 billion by 2020 and comprise around 628 million users. India is one of the top five countries for mobile gaming in the world, and the local industry is worth $890 million.
Industry executives believe that, while video games remain dominant, real-money games have started to gather steam.
Another digital gaming company that offers cash to players is Mobile Premier League. Operated by Galactus Funware Technology Pvt. Ltd, the startup recently raised $5 million in a Series A round of funding led by venture capital firm Sequoia Capital. MPL runs a gaming platform where users compete in live tournaments for skill-based mobile games to win money.
Fantasy sports platform Dream11 vaulted into the big league of local mobile gaming startups in September last year when it raised $100 million in a Series D round of funding led by Tencent Holdings, China's biggest gaming and social media company. Also last year, rummy-focussed online gaming firm Ace2Three raised $73.7 million from investors led by Canadian private equity firm Clairvest Group. MoonFrog Labs, the creator of popular poker variant Teen Patti, is another well-funded player in the segment.
All these companies are seeking to grab a pie of the local real-money gaming industry which Mohit Agarwal, co-founder and chief executive officer of online poker site adda52, estimates has an annual revenue of Rs 1,000-1,200 crore.
"The number of users is much higher in free games but revenue per user in real-money games is very strong," Agarwal had recently told TechCircle. "Competitive games worldwide bring money and increase average revenue per user."
---