How Bigo is cashing in on India's craze for live-streaming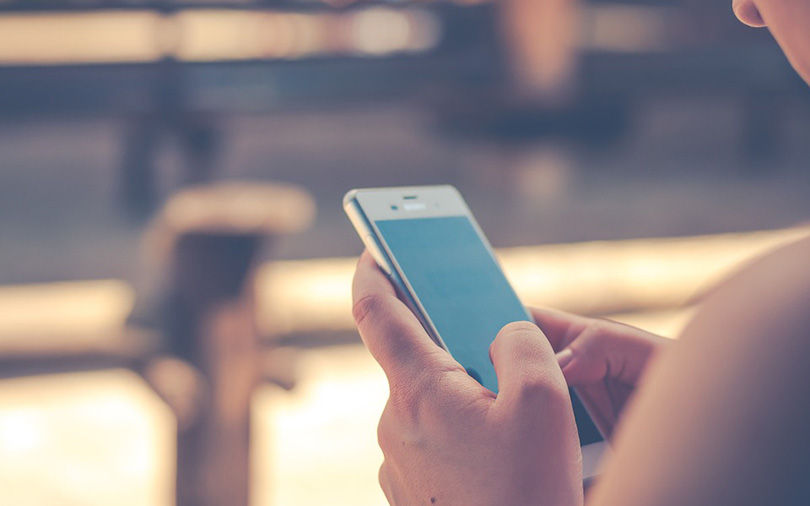 Sunita, a single mother, was finding it difficult to support her family with her earnings as an HR professional. Things changed when she decided to join live-streaming platform Bigo Live.
"I was shy and would lip-sync initially on the platform," she told TechCircle. "Then I started dancing and I would enjoy that."
Less than a year after going live on Bigo, Sunita quit her full-time job after collecting 1 lakh 'beans' — rewards from viewers — which translates to a cash payout of Rs 50,000. She is now known as Miss Cute on Bigo, where she broadcasts for an average of two hours a day and has substantially grown her earnings.

Anu, another 'host' on Bigo Live, gave up her job at ICICI Bank to put out funny videos. "I have a supportive spouse and he usually is live on my broadcasts," she said.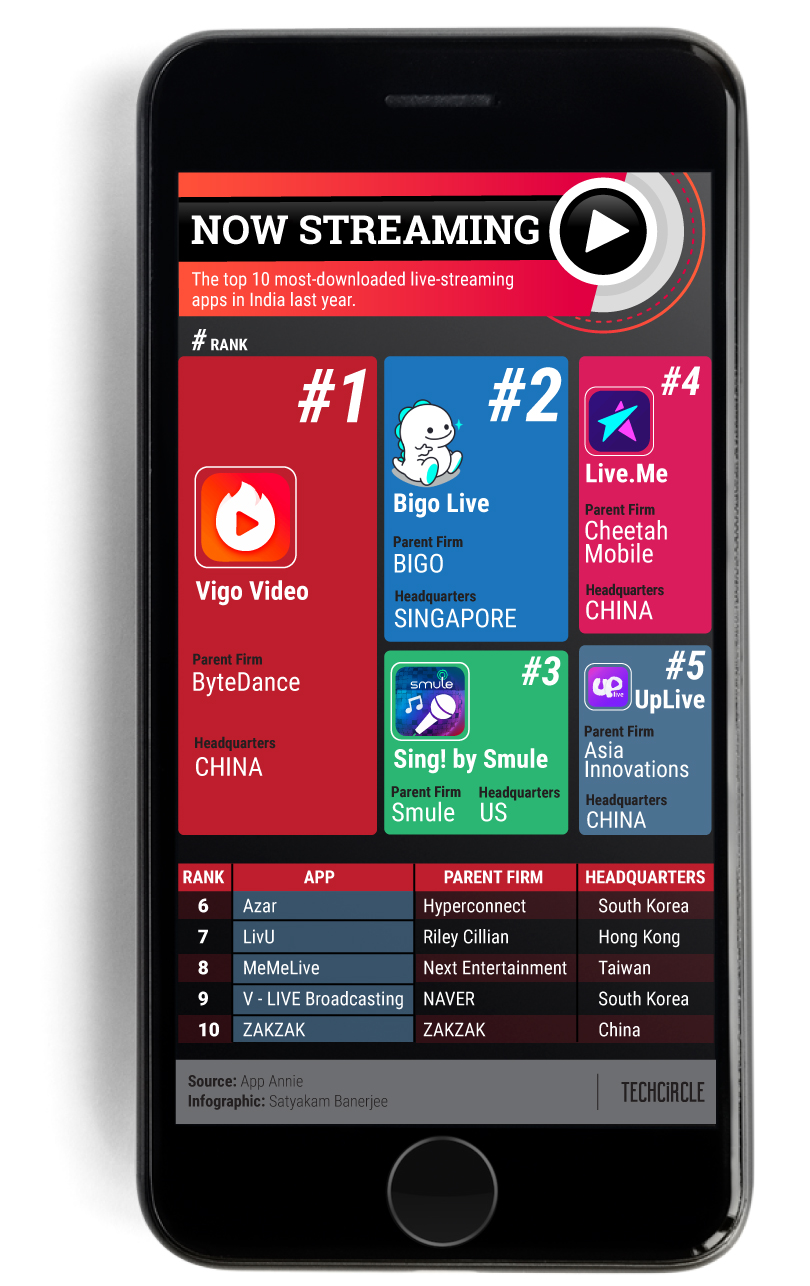 Now among the platform's most popular hosts, the two women and thousands of other Indians are showing off their talents on Bigo Live while simultaneously live-chatting with viewers. They are all tapping into a massive user base that is only growing by the day.

Bigo Live has a global registered user base of 200 million. India accounted for 32% of Bigo Live's 11 million new users on Android who downloaded the app on Google Play in the first two months of 2019. It was also the second-most downloaded live-streaming app in India across iOS and Android devices last year, shows data from app analytics platform App Annie.
It is this level of popularity that prompted Bigo Live's Singapore-headquartered parent, Bigo Technologies, to say last month that it would invest $100 million to fuel growth and content development in India over the next three years.
With multiple offerings in India including short-video platform Like and game-streaming platform Cube TV, Bigo wants to be a force to reckon with in the country. And Bigo Live is central to those plans. Its ambitions got a boost last week when YY, one of China's top live-streaming companies, completed its acquisition of Bigo Technologies for $1.45 billion to fuel its growth overseas. Both YY and Bigo were founded by David Li, a Chinese journalist who identified a revenue model of rewarding streamers with encashable virtual gifts and taking a cut from the winnings.

Lights, camera, action
Unlike platforms such as YouTube which leave content creation up to their users, Bigo Live plays an active role in defining what goes up on its apps. It has created an ecosystem of agencies which employs scouts and identifies 'talents' or broadcast hosts like Sunita and Anu.
Launched two years ago, the platform has 300 agencies working for it in India and close to 10,000 talents. The agencies look for potential hosts in Tier-2 towns and beyond and train them on multiple aspects of broadcasting. The only equipment needed is a smartphone with a good camera and uninterrupted internet.

Bigo designs training modules which the agencies pass on to the hosts. This involves lighting techniques, camera angles, and advice on how to divide time between fans.
The main draw, of course, is money and fame. Viewers show their appreciation by paying the hosts in the form of diamonds. Users can buy 36 diamonds for around Rs 50 via Paytm and 47 diamonds for Rs 99 using Google Wallet. These get converted to beans for the host which they can encash after paying commissions to the agency and Bigo.
Banga said that hosts typically make between $65 (Rs 4,500) and $4,600 (Rs 3.22 lakh) per month. Aspiring models and actors are switching over to Bigo Live from other platforms such as Instagram and YouTube owing to the better payout structure.

"Money is the biggest motivator for someone to perform on Bigo," says Abhishek, who runs a talent agency for Bigo Live and gave up his full-time job at Bank of America.
According to Banga, depending on the number of people an agency handles, it can earn Rs 14-15 lakh per month. "It [the platform] is providing employment to ancillary industries apart from creating direct jobs."
But the pitfalls are plenty, ranging from users soliciting a host to repeated requests for personal chats in exchange for extra rewards.

During her second broadcast, model-turned-TV-presenter Gehana Vasisth left in a huff following 'indecent' comments from some users.
Banga stressed that the app takes strong measures to filter obscene content, including giving hosts the option to mute or kick out an abusive participant.
"In 2018 alone we blocked 3 lakh devices and 3.5 lakh ids on the app," said Banga. He said that the app's AI recognition engine, Haidu Recognition, coupled with a team of moderators monitor content round the clock.
Monetisation and competition
While Bigo Live has emerged as a lucrative option for hosts and agencies, the platform is yet to turn in a profit in India amid high user acquisition costs to boost its audience numbers. At present, it's only form of monetisation is through in-app purchases.
Banga said that the host gets 40-50% of in-app gifts, about 20-30% goes to the user acquisition team while the rest is divided between the platform and agencies.
"We are not profitable yet but we are doing well," said Banga. "In 2018, we did twice the revenue of the previous year which was very encouraging for the India market." He did not mention specific numbers.
Banga said that the platform was exploring product promotions through live-streaming and adding games for monetisation. "We are actively looking at associations depending on whatever suits the target group," he said.
As the Indian live-streaming market continues to grow exponentially, YY-backed Bigo finds itself in direct competition with China's ByteDance, which has a presence in India through its short video platform TikTok and chat app Helo.
In fact, ByteDance's funny-video platform Vigo Video was the most-downloaded live-streaming app in India last year ahead of Bigo Live. There is also China's Cheetah Mobile, which offers live-streaming app Live.ME and social video app Cheez.
Bigo's Like app competitor, ByteDance-backed TikTok, is a favourite among the free apps category on the Google Play store.
With a commitment from YY secured and overseas expansion plans on the anvil, Bigo is now looking for an edge over the competition.
The company cannot afford to back down on host and agency payments as broadcasters use multiple channels and align with those which give them better payouts. The attrition rates among hosts is high, though the company declined to share exact numbers.
Globally, Bigo is one of the many moving parts which will help YY tap into the first-mover advantage in the Indian market to beat its Chinese competitors Huya and Douyu. which have announced their plans to expand into new geographies.
But Banga does not like Bigo being clubbed with "other Chinese players".
"We are a Singapore-headquartered company and we are different from the other apps," said Banga.
---