HSBC revises Zomato valuation to $3.6 bn on promise of food delivery business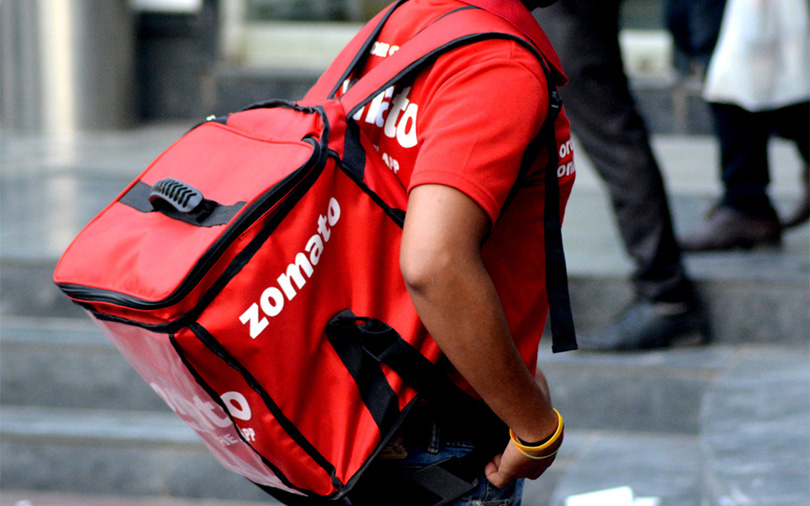 Nearly three years after Zomato had its valuation marked down drastically by HSBC Global Research, the restaurant discovery and food delivery platform is back at the top of the heap courtesy the same brokerage firm. A new report on the publicly listed Info Edge (India) Limited, which owns a 26.4% stake in Zomato, now puts the Gurugram-based food-tech unicorn's valuation at $3.6 billion, placing it ahead of rival Swiggy.
The latest valuation represents a nearly seven-fold jump from the $500-million valuation that the brokerage firm had assigned to Zomato back in April 2016.
"Zomato's business has changed fundamentally, with food delivery now contributing 70% of total revenue. Given the scope of its recent expansion and the need for further funding, we value Zomato on a DCF basis, at $3.6 billion (at a marginal 9% premium to its competitor Swiggy as of the latest round of funding)," the report, dated 8 March 2019, said.

The report further states that Zomato is "a potential goldmine" for Info Edge given its recent moves to expand its food delivery business, including cloud kitchens.
"The company earns 70-75% of its revenue from food delivery, a sector it was averse to entering a year-and-a-half to two years back. Entering food delivery has been the right step in the quest to grow faster and stay competitive in the food industry, so we have increased our valuation of the company," the report stated.
The report also notes that while unit economics in the food delivery business are currently negative and may decline further, the company's planned expansion into 500 cities over the next 2-3 years coupled with the cloud kitchens initiative will ultimately lead to profitable economies of scale. "This has happened with food delivery players in China, and we believe it can be replicated in India," the report said.

Apart from food delivery and cloud kitchens, Zomato has also recently forayed into the food sourcing business with HyperPure. The business started with a pilot warehouse in Bengaluru in November last year and makes perishables such as vegetables, groceries and dairy products available to restaurants from suppliers. Early this month, the company said it would set up warehouses in nine more cities across India by the end of the year. After India, it will set up similar units overseas.
The food-tech unicorn also recently agreed to sell its UAE business to Delivery Hero while also raising fresh capital, pegged at $50 million, from the Berlin-headquartered online food delivery firm to close its latest funding round.
For the financial year 2017-18, Zomato narrowed its losses, controlled its expenses and grew its revenue.

Its operating revenue rose 40% to Rs 466.36 crore while net loss shrank to Rs 106.3 crore from Rs 390 crore in the year before that, according to the company's filings with the Registrar of Companies.
Last month, Zomato's valuation adviser Resurgent India projected that the company can turn profitable in the financial year 2020-21 but its losses are expected to widen seven-fold for the financial year 2018-19 to Rs 766 crore.
Zomato competes with Swiggy, which in December 2018 raised $1 billion in a fresh funding round led by South African technology conglomerate Naspers.

The deal valued Swiggy at around $3.3 billion, according to TechCircle estimates.
---