Hyperlocal startup Baxi Fresh raises bridge funding from angels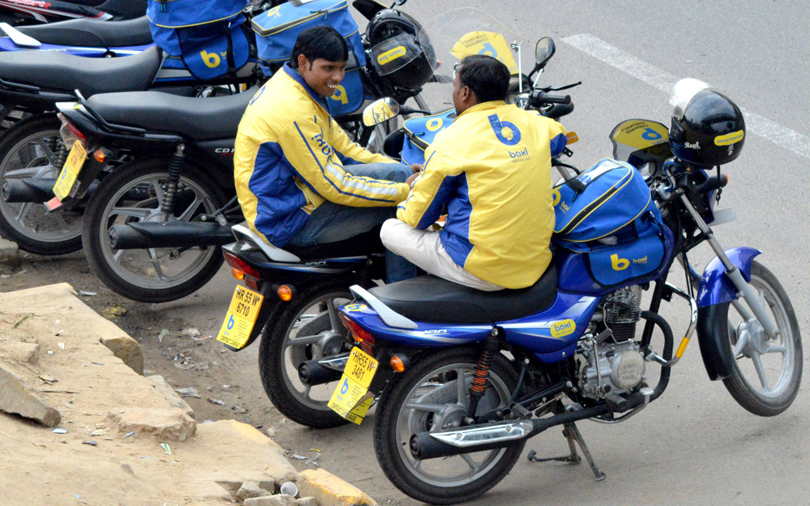 Three months after pivoting from a bike taxi service to a hyperlocal delivery platform, Gurugram-based Baxi Fresh (earlier Baxi) has raised a bridge funding round from some of its existing angel investors.
Alok Mittal, founder of fintech startup Indifi Technologies; angel investor Nitin Singhal; and Mahendra Pratap, founder of Shiksha Infotech, together invested Rs 2 crore ($290,000 at current exchange rate) in the platform, the company said in a statement.
The company will use the capital raised to expand its delivery services across 200 neighbourhoods in Gurugram and New Delhi by July. It currently serves 20 sectors in Gurugram and one in Dwarka. Baxi Fresh delivers milk, groceries and household products at fixed hours in the morning.

"The money will be used to hire key team members, market the service and strengthen our operations as we gear up to cover the entire Delhi-NCR (National Capital Region) area over the next few quarters," chief executive Ashutosh Johri said. "Our model has three unique aspects. It is asset-light and doesn't need expansion investment; it has driver stability as we use hyperlocal part-timers for hyperlocal delivery; and above all it has the lowest gross cost of delivery even on day one," he added.
The company has partnered with retail chains Mother Dairy and Patanjali Ayurved to make deliveries from their stores. Its delivery network consists of a fleet of 900 part-time bikers who deliver goods in the neighbourhoods mentioned earlier.
Baxi Fresh, owned by 74 BC Technologies Pvt. Ltd, pivoted to hyper-local delivery because employing full-time bike taxi riders was no viable, Johri had told TechCircle in October last year. Founded in 2014 by Johri and Manu Rana, the firm had raised an undisclosed sum in July last year from a group of angel investors including Ramesh Awtaney, founder of Ison Technologies and Roots Education co-founders Mohit Khurana and Deekshant Sahrawat.

Recent deals in hyperlocal delivery
Incidentally, the hyperlocal delivery sector, which faced some problems earlier, has lately been back on investors' radars since last year.
December 2018: Milkbasket raised $7 million in an extended Series A round from Mayfield Advisors.
October 2018: Sequoia backed DailyNinja acquired 4amShop and WakeupBasket.
November 2018: Milk delivery company Doodhwala currently in the market for a Series A funding round.
---