Dell Technologies rolls out new solutions for multi-cloud management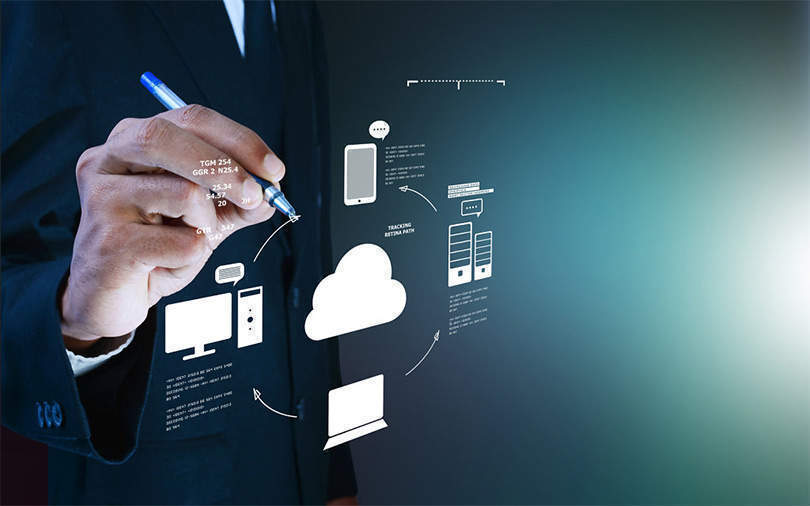 Information technology (IT) services provider Dell Technologies on Monday said that it is launching a new set of cloud and edge solutions targeted at enterprises with hybrid cloud in order to reduce the complexity of managing multiple cloud offerings.
The company said that it was combining the power of software maker VMware, in which it holds a majority stake, and its computer data storage firm Dell EMC in order to provide consistent infrastructure and operations for IT resources, across public and private clouds and the edge, regardless of location.
"There is an increased demand for multi-cloud solutions in global, regional and local markets. Adopting a multi-cloud strategy enables IT to leverage and optimise a range of cloud services based on business and technology requirements. Dell EMC and VMware can help you achieve your goals faster, with greater agility and efficiency, while reducing complexity and operational costs," said Amit Mehta, director of modern data centre division at Dell Technologies.

According to market research firm IDC, more than 70% of companies are using multiple cloud environments, and the largest data centre challenge most companies face is developing a successful multi-cloud strategy.
Dell Technologies said that operating in multiple clouds has caused organisations to onboard many management consoles and disparate processes, which stifle innovation and add to complexity.
According to the company, the new solutions consist of the new Dell Technologies Cloud Platforms, a new Data Center-as-a-Service offering and VMware Cloud on Dell EMC.

These enable a flexible range of IT and management options with tight integration and a single vendor experience for purchasing, deployment, services and financing, the company said, adding that the deployment of Dell Technologies Cloud Platforms can increase agility, accelerate innovation and help reduce business risk.
It further said that VMware Cloud on Dell EMC enables organisations to consume infrastructure, like a public cloud service, in data centre and edge environments.
"This allows IT organisations to eliminate the need for basic tasks, such as infrastructure management and maintenance, with subscription-based pricing. VMware Cloud on Dell EMC also offers a bi-directional connection to public clouds for application and data portability via a hybrid cloud control plane," Mehta said.

On the other hand, the company said that Data Center-as-a-Service was modelled for on-premise environments.
News of the launch comes almost a week after TechCircle reported that Dell Technologies has expanded its partnership with Microsoft by providing a native VMware cloud infrastructure on the latter's cloud service named Azure.
Microsoft chief executive Satya Nadella had said that the collaboration would give mutual customers an integrated cloud experience with digital workplace solutions that would help meet evolving needs. Microsoft and Dell's VMware had struck a similar partnership where Amazon Web Services (AWS) users were given access to VMware software.

In February, Dell EMC had announced new data-protection features for its Indian enterprise customers looking at working across a multi-cloud environment.
The new features were added to two products of Dell EMC: Data Domain and Integrated Data Protection Appliance.
---