Startups embrace Modi mandate, hope for angel-tax abolition in BJP's second term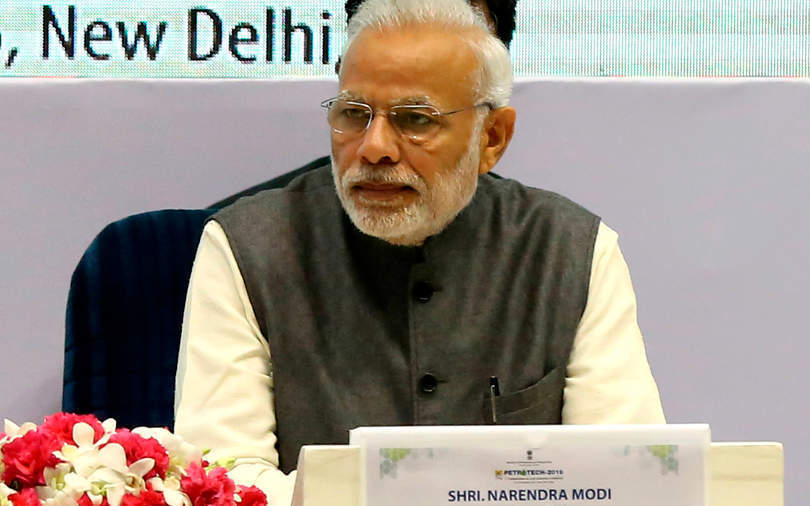 The startup and technology ecosystem has welcomed the big mandate won by the Bharatiya Janata Party (BJP)-led coalition in the general elections for a second consecutive term, saying this will help accelerate the Digital India initiative as well as digital payments.
Most startup founders hoped for the complete abolition of angel tax that has been the bane of all early-stage startups and investments.
"We are looking forward to them (the coalition-led central government) to uphold the promises on taxes and to sort of remove the income-tax departments from the backs of the startups to ensure that a very fair assessment is done for these things," said Harsh Shah, co-founder of Fynd, a Google-backed online fashion discovery platform.

"The country has witnessed a digital payments revolution in the last five years and the new mandate will hopefully accelerate the digital payments ecosystem," said TP Pratap, director and co-founder of digital payments firm Qwikcilver, which was acquired by Pine Labs for $110 million in April.
Some entrepreneurs also hoped for Goods and Services Tax (GST) benefits for companies that are accelerating the country's digitisation journey.
Harshil Mathur, co-founder of digital payments firm Razorpay, said that while a lot of programmes were initiated towards digitisation of the country and increasing access to fintech last year, there needs to be more progress and fresh commitment to democratise digital payments further.

"The impact of GST should bring more people into the tax bracket. One reform that I am expecting is tax and GST benefits for businesses opting for digital transactions. We were looking forward to this happening last year; however, hopefully, the government will do it this year," Mathur added.
Digital payment startup Instamojo hoped that the government will introduce measures to streamline taxes and ease regulatory policies for small and medium businesses.
"This will give impetus to the sector and boost 'ease of doing business'. Also, we believe that the government should address the major challenges faced by micro, small and medium enterprises (MSMEs), primarily the absence of adequate financial options and skilled labour, which pose significant deterrents," said Instamojo co-founder Sampad Swain.

In the first term under prime minister Narendra Modi, the central government launched the Digital India programme as well as Smart City initiative. Modi talked enthusiastically about startups, giving entrepreneurs in the country a huge morale boost with his 'Startup India, Standup India' catchphrase.
Ashish Sharma, chief executive at venture capital firm InnoVen Capital, said, "The last government has been supportive of the startup ecosystem and, with continuity, we hope that this will remain a priority area for the new government. There is a clear recognition that the centre of gravity continues to move towards new-economy business models, which are starting to become meaningful contributors to economic growth and generating employment."
Hotel startup Oyo's chief executive for India and South Asia Aditya Ghosh said that the company hoped for a new beginning of inclusive growth, which will help the common man. "A renewed vigour in creating more opportunities, progressive thought and reforms will enable growth and entrepreneurship while driving maximum participation of young people," he said.

Over the last five years, the startup sector has seen billions of investments. The government had also announced a "fund of fund" (FOF) to financially support venture capital funds, earmarking Rs 10,000 crore for the initiative.
"The coalition government had focused on innovations and bringing in digitisation to improve the delivery of governance to common people and increase the efficiency of the government machinery. This stance of the government resulted in Indian startups emerging in a big way not only in the country but on the global stage," said Bhaskar Majumdar, managing partner with Unicorn India Ventures. "We expect more investment into the ecosystem through the FOF of Rs 10,000 crore. With the government turning a big stakeholder, new startups getting launched will get a boost and confidence that early-stage funding will be available for them to grow and scale up," he said.
Over the last couple of years, the ecosystem has seen a gradual shift towards business-to-business startups or enterprise startups, with almost 40% of the new startups funded or founded being B2B.

"B2B ventures are finally finding their feet now, with sectors like logistics-tech, agritech, and healthtech seeing fast growth. The government should include regulations that will drive organisations to digitise key logistics and supply chain processes," said Kushal Nahata, chief executive and co-founder of FarEye, a digital logistics startup.
According to Nahata, by mandating digitisation of certain key accounting, billing and logistics processes, the government can ensure greater levels of compliance while improving efficiency. "We also expect the government to build integrated transport hubs or multi-modal logistics parks that foster an invigorating ecosystem for logistics in India," he added.
Vivek Tiwari, chief executive and director of healthcare startup Medikabazaar, said that the new government should introduce schemes to fund working capital for private medical establishments in Tier-II and Tier-III cities and rural areas to boost growth in order to meet rising demand in the wake of Ayushman Bharat (National Health Protection Scheme). "The government should work towards adequately and promptly reimbursing member hospitals, which will encourage other hospitals to join the programme, benefitting the poor at large," he added.

Education startups said that the government should revamp education to make the large workforce in the country employable and help them meet the requirements of a knowledge economy.
The Modi government had also recognised the role of artificial intelligence and digital technologies in making India a $10-trillion economy in eight years. In the interim budget, stand-in finance minister Piyush Goyal said that the government will set up a national programme on artificial intelligence and create digital infrastructure in over 100,000 villages.
Suman Reddy, MD of customer engagement software firm Pegasystems India, said that he expects the government to balance the interests of customers and enterprises in terms of data governance, data storage and support for startups in emerging technologies.
---