Oracle's Siddhartha Agarwal on why developers are core to its cloud strategy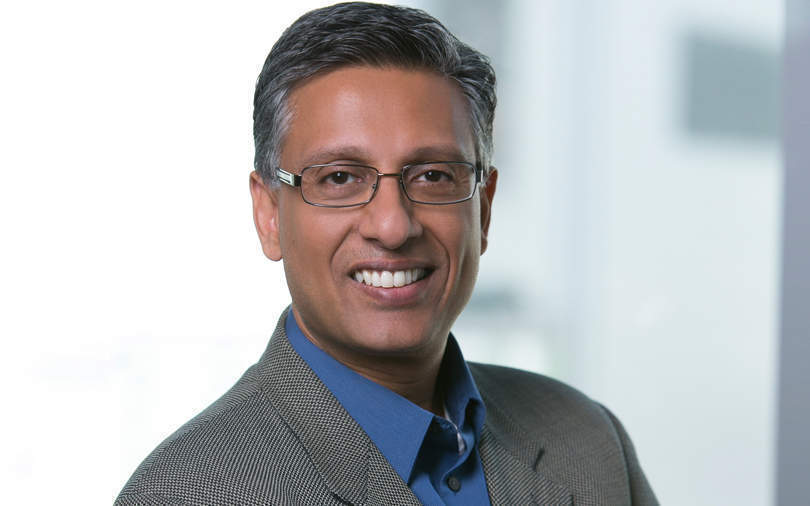 Cloud services provider Oracle has been in constant competition with rivals such as Amazon Web Services (AWS), Microsoft's Azure, IBM, Alibaba and Google's cloud platform to gain more market share. With the firm trying to play catch-up with industry leaders, Siddhartha Agarwal, group vice-president of product management and strategy, Oracle Cloud Platform, tells TechCircle how developers are an important part of the company's strategy. Edited excerpts:
What has been Oracle's strategy in terms of working with developers and how are they adapting to the changing cloud scenario?
The biggest change for developers is that they are having to work closer and closer with the business user because the business user wants to experiment and fail. If they want to try 15 different things, it is okay for 13 of them to fail but two that succeed have the biggest chance of success. One is that the mentality is changing a little bit when you work closer with the business user. Secondly, it's about artificial intelligence (AI). They have to have some domain expertise around whichever domain they are engaged in and embed intelligence around that domain because AI is not a generic thing. It is specific to the domain.

Also, developers will need to partner with a platform engineer, which will emerge as a key new role for cloud native development. Think of this new platform engineer role as something like the system admin for the cloud. The platform engineer will marshal all the resources needed to have a high-performing cloud infrastructure on which developers can build and deploy their cloud native applications.
The shortage of talent in emerging technologies such as AI has always been a constant worry. How are developers coping with this issue?
So, there will be two sets of people – 1) the developers who use AI provided as an API and 2) the data scientists who have the ability to have large amount of data, do feature engineering on that data, design appropriate features, create machine learning models and then be able to execute those models. Also, get the results and compare the different results and say this is the right model for this data and expose that model as an API. But I think the developers should take on the challenge by saying I need to understand what machine learning (ML) is. It is not enough to say there is something called ML. There are so many resources available online which start off with the basics of what does ML mean, what does feature engineering mean and what is linear regression, etc. I think developers do need to invest time in understanding that and have a better conversation with their data scientists or peers.

Is Oracle looking to help developers with training?
Our focus has definitely been on educating the developer community whenever they want the education. We have created the Oracle Code series, and this is a free event that Oracle holds. Last year, we had about 1,800-1,900 registrants and almost thousand attendees. This year, we had the Oracle Code event in Bengaluru, and we do call for papers. The goal is not just Oracle presenting about Oracle, but we get external resources to come and present and ML is one of the key areas out there. We educate them through meetups and talk about what we are doing to embed ML in data science platform, which enables them to build models, etc. There is a lot of education we are focusing on and giving them free cloud credits so that they can experiment with it. We give $300 worth of cloud credits, which map about 3,700 hours of usage using any of our platform or infrastructure capability to just play around and experiment.
India continues to have a hybrid mindset when it comes to cloud. How is Oracle coping with this hybrid attitude?

First of all, we don't think it's either cloud or on-premises. We really think it is a continuous journey or spectrum where some people have more of on-premises and a little on cloud and others will have a lot more of cloud and very little of on-premises. No one is questioning the value of cloud. They are thinking of cloud as just a deployment vehicle and what are the regulations that prevent me from going to the cloud. They also say that cloud is going to give a competitive differentiator. I don't feel that they are hesitant to use cloud as long as there is an innovation use case that will help them compete more effectively in the market.
What has been Oracle's experience in terms of cloud deployment journeys for its customers? What kind of strategies are they looking at?
I think the way we think about is we have identified 4-5 journeys most companies are on as they think about the cloud.
How do I get out of my data centre and reduce my cost of operations by maybe lifting and shifting of applications to the cloud as my hardware is getting old, etc.
I want to use SaaS – how do I get to my SaaS applications, integrate and secure the SaaS applications
Another one is around innovation. How do I build API-first, digital chatbot-based, AI-based applications that are accustomed to move?
How do I get insights from my data in real-time because I am collecting a lot of data and not getting any insight?
How do I reduce the cost of operations for management and security?

When you are able to present that as a framework and see which of these would make sense in your business, it becomes really interesting for them because they will say that I can see these various journeys and now let me figure out which one of these will give me more value. It can either reduce cost or drive more innovation and ability to compete in the market. When they see that, we help them identify which of the journeys they can connect with and prioritise which one should they do first.
How does Oracle anticipate and ensure customer needs and success?
We have created a dedicated Customer Success Management team. Their goal is from the minute a deal gets sold or even before the deal gets sold, they ensure that the customer is able to use the software and is getting full value from the software, etc. Our sales teams have now realised that you can get POCs done at $20,000 or $50,000, but we need to help our customers succeed. We have to keep on getting them to succeed such that the pipeline we create from these small transactions can actually become bigger transactions. So, they are also focused on customer success and very much focused on utilisation. In engineering, the way we look at things is we have actually moved operations, which was in a separate organisation, to development i.e. we have moved operations into development. We realised that the rate at which we are changing the core and refreshing the core -- there is no way we can educate the operations team and when something goes wrong, we can get to the problem a lot faster and not have it affect a lot more people. You can't ask someone to send the logs. There is a very significant emphasis on our side to make sure we are enabling customer success and customers are able to use and get value from the stuff. It's a cultural change and a lot has gone through changing our business practices.

We have also created a Universal Credit model where you buy universal credits and you don't have to decide I want this much of the database cloud service or analytics cloud service, etc. Whatever you use, we are metering that, and we would burn down your credits against it. If you produce new software, either you come to us and sign a new order or contract, you are actually entitled to use that new software in the context of this Universal Credit proposal. It's just making it easier to do business with us.
What has been the uptake of autonomous databases in India?
There are a lot of customers who are able to use autonomous data warehouse in India even though we don't have a data centre in India, but they can get the benefit of that in other data centres. A Bengaluru-based e-commerce software product startup, Codeinks, has used Oracle Autonomous Data Warehouse out of the box for analysing heavy-duty e-commerce analytics workloads. After using the services, they realised an average performance improvement time of 30-50% for their defined scenarios.

Reportedly, Oracle has been speaking of opening a data centre in India. Are you waiting for new regulations to come in?
I don't think we are waiting for any cloud policy. Safra Catz, our co-CEO, met with Narendra Modi and there is an extreme commitment to get the data centre up and running. Sometime this year, we will probably have a data centre.
---