Lead Angels wants to go beyond being just a network: CEO Sushanto Mitra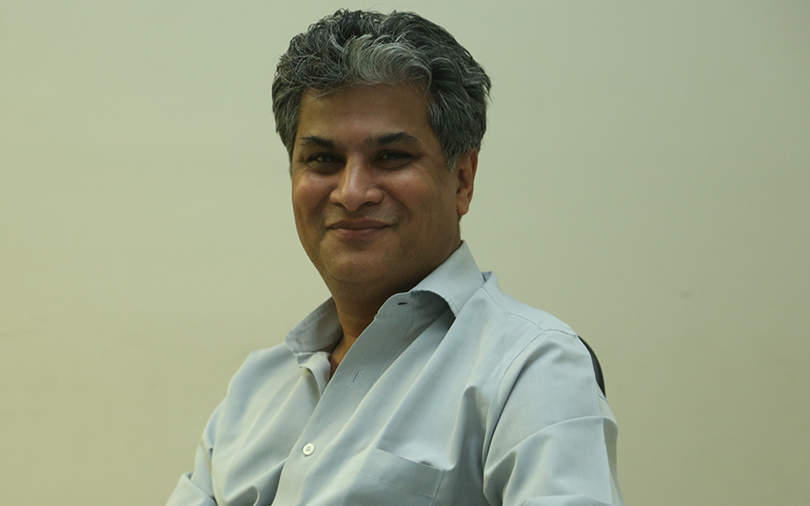 Since launching as a privately-owned angel network five years ago, Lead Angels has built a portfolio of more than 25 startups across sectors such as consumer brands, software as a service (SaaS) and food technology, among others. It has recorded four exits so far, with the acquisition of micro-delivery startup SuprDaily by food-technology unicorn Swiggy notable among them.
Lead Angels, which was founded by three Indian Institute of Technology-Bombay graduates, has also expanded its scope beyond early-stage investing. The network has added two new divisions -- Lead Advisory Services and Lead Angels Management and Professional Services (LAMPS) -- over the last year to provide end-to-end services for startups.
While Lead Advisory helps early-stage companies raise their next round of funding from over 70 institutional investors across India, Japan and China, the LAMPS vertical helps firms comply with governance and taxation issues.

In an interview with TechCircle, Lead Angels founder and CEO Sushanto Mitra offers an overview of the network's journey and discusses how providing fee-based end-to-end services will be a differentiating factor.
Edited excerpts:
How is Lead Angels Network different from other angel networks in the country?

Lead Angels Network is a part of the Lead Angels Group which has three distinct business offerings for startups. It is not just another angel network that invests in startups but is able to partner with startups right from their inception up to Series A as they grow. This is the main differentiator.
All the three operating verticals of Lead Angels are housed in a private limited company where the team owns the majority and a minority is held by investors. This ensures that there is 'ownership' of all the operations of the company by the team with advice from investors. This is also very different from other angel networks.
What is the typical corpus available with the network at a given time?

We don't have a fixed corpus as this is not a fund. However, one can say that based on typical allocations of individual investors, the total corpus available over a three-year-period has been around Rs 25 crore.
The Lead Advisory service works with institutional investors including venture funds, corporate venture firms and family offices. Through our angel network we facilitate investments of Rs 1-2 crore, while the advisory services help companies raise Rs 6-50 crore from institutional investors.
What is the profile of a typical angel investor on the Lead Angels platform?

Our typical investors come from a cross-section of corporates, investors, entrepreneurs and other high-net-worth individuals. Professor C Amarnath, the former head of Society for Innovation and Entrepreneurship (SINE) at IIT-Bombay, is a part of our network, apart from Venkat Narayan, partner at Aavishkaar Venture Management Services; serial entrepreneur Sethu Vaidyanathan; Rahul Shah, investment director at Aditya Birla PE Advisors, among others.
What are the qualities you look for while vetting a company for the network?
We look at the size of the problem that the founders are trying to solve and whether it is disruptive enough to create a new market for itself. Team capabilities and the mix is another factor in the equation. Lastly, we also look at the scalability of the model and prospects of future funding or acquisition.

Can you tell us about your exits? And what is in the pipeline for 2019?
We plan to invest in 12-15 companies for the year and have already invested in a fintech firm aimed at financial inclusion. There is another investment which will soon be announced.
Over the past three years, we have recorded exits through institutional investors and via the strategic route as well. Some companies have merged with others such as at-home beauty services provider Belita which was acquired by Enrich Salon, and Driverskart which was acquired by DriveU. Lead Angels investors hold shares of the merged entity now.

In other cases, investors have given exit options to shareholders such as in ShopKirana which was backed by Info Edge and Japanese firm Akatsuki Entertainment Technology Fund, and Supr Daily which was acquired by Swiggy.
---