Dailyhunt acquires hyperlocal content platform LocalPlay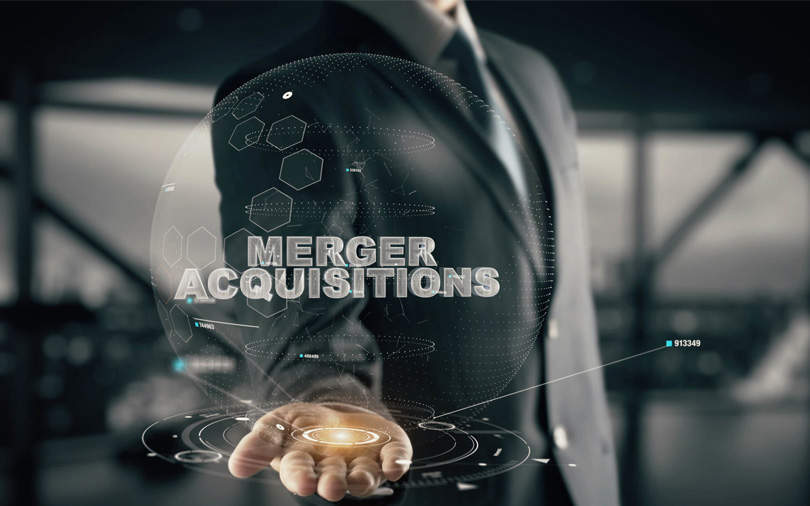 Native-language content and news platform Dailyhunt has acquired LocalPlay, a Bengaluru-based peer which focuses on the hyperlocal segment, for an undisclosed amount.
Dailyhunt said in a statement that the acquisition was aimed at ramping up its hyperlocal presence and augmenting its offerings to core users who live in Tier-2 cities and beyond.
The company further said that it was betting big on hyperlocal video content and news as it looks to accelerate growth.

A spokesperson for Dailyhunt said that the founding team of LocalPlay will now be absorbed as part of the acquisition. The LocalPlay platform will be fully integrated with Dailyhunt in the coming months, the spokesperson added.
"We saw the need of hyperlocal content is still largely untapped despite the presence of a host of traditional and new-age content platforms in India," said Dailyhunt chief executive Virendra Gupta.
LocalPlay

Quark Media Tech Pvt. Ltd, which operates LocalPlay, was initially launched in July last year from Moradabad, Uttar Pradesh by former Nestaway executive Gunjan Kejriwal and Dataweave executive Prajwal P.
Through a mobile app, LocalPlay allows users to follow local news developments, videos, local jobs, local market news, events & announcements in Hindi.
The company also stated that it had raised a seed round from Orios Venture Partners and other individual investors last July. However, it did not mention the size of the investment.

The app's Google Play Store page showed that more than one lakh users had downloaded and installed it.
"We were working on a specific use case of hyperlocal content and realised that users have broader content needs," said Kejriwal, who is also the startup's CEO.
Dailyhunt

The acquisition of LocalPlay comes at a time when Dailyhunt is in the process of raising fresh capital.
TechCircle had reported last month that Dailyhunt had raised $22 million from Belgium-based Sofina as part of what is likely to be a larger funding round.
Before that, TechCircle had also reported that Dailyhunt was raising $173 million in a fresh round of funding from New York-based investment bank Goldman Sachs' hedge fund.

Out of $173 million, Dailyhunt has already received $35 million. Going by TechCircle estimates, the platform's last-known valuation stood at $600-$650 million.
Alternatively, media reports have also stated that Dailyhunt is in talks to raise $150 million from SoftBank.
The company was launched as Newshunt by former Nokia executives Umesh Kulkarni and Chandrashekhar Sohoni in 2009 and sold to Versé in 2012. It was rebranded as Dailyhunt in August 2015.

Dailyhunt counts on a proprietary algorithm to deliver personalised news content. The startup claims to have 80 million users who spend over six billion minutes on the platform each month.
Dailyhunt offers news articles licensed from thousands of content partners and contributors in 14 languages. It provides original video content in Hindi and Telugu and a free live television streaming service with more than 130 channels across nine languages through strategic partnerships with Vuclip and YuppTV as well as firms in the over-the-top (OTT) video content space.
Dailyhunt's latest offering is Newzly, a news excerpt mobile application that provides users customised trending headlines in nine languages.
The company's investors include Matrix Partners India, Sequoia Capital India, Omidyar Network and ByteDance.
Dailyhunt reported a 1% decline in its consolidated operating revenue to Rs 113.2 crore for the financial year 2017-18 with the shutdown of value-added services (VAS).
Discounting VAS from the base, consolidated operating revenue grew 30% during the period. Dailyhunt reported a 28.5% rise in net loss to Rs 159.4 crore during the period. Expenses increased 11.5% to Rs 285.6 crore during the period from Rs 256 crore in the year prior.
Dailyhunt competes with Tencent-backed NewsDog as well as Alibaba-backed UCNews, both of which focus primarily on local-language content.
The local-language content industry has seen a spike in investor interest in recent months. Social media platform ShareChat, after bagging $100 million last September, is now believed to be on track to raise another $200 million, as per media reports.
---