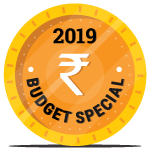 Finance minister Nirmala Sitharaman has announced that the government will initiate plans to skill 10 million people in emerging technologies through the Pradhan Mantri Kaushal Vikas Yojana (PMKVY).
This will help create a large pool of talent while helping Indian youth to secure jobs in these areas in India and abroad, she added in her budget speech earlier today. The skilling initiative has been commended across the industry by information technology (IT) sector experts as well as startups.
"The Government will enable about 10 million youth to take up industry-relevant skills training thus helping to create a large pool of skilled manpower with speed and high standards. We will also lay focus on new-age skills like artificial intelligence (AI), Internet of Things (IoT), Big Data, 3D printing, virtual reality and robotics, which are valued highly both within and outside the country," Sitharaman said.
According to the finance minister, the demographic trends worldwide showed that major economies will face severe labour shortages in the future. "To prepare our youth to also take up jobs overseas, we will increase focus on skill-sets needed abroad including language training, which will help them secure higher remuneration," she added.
The central government is already working with state governments and IT industry lobbies and have set up several centres of excellence (CoE) institutions to drive reskilling and upskilling initiatives along with accelerating industry adoption of emerging technologies in the various industries.
"Skilling the youth on AI, AR is imperative as there is a limited workforce available in these areas. Industries like manufacturing, real estate, healthcare are prime areas for implementation of these technologies and there is a huge scope for employment," said Prafulla Mathur, co-founder of Queppelin, an AR startup
Vivek Goyal co-founder of PlayShifu, an augmented reality technology startup said that these skills will help change India's face from a SaaS provider to a tech-savvy product creator. "Technology like AI, AR, VR, 3D printing and more are already playing an instrumental role in connecting with the next generation by making products that they understand and were born and brought up with," Goyal said.
Rakesh Barika, partner at Deloitte India said that the focus on building skills will create more jobs and drive 'Make in India' in the IT and software sector. "It will significantly improve our ability to deliver public services by adopting these new technologies in the areas of healthcare, education, financial services."
In the Interim Budget, the stand-in finance minister Piyush Goyal had said that the government would establish a National Centre of Artificial Intelligence as a hub apart from a National Artificial Intelligence portal. He had also added that the government would strive towards digitising more of its services. However, Sitharaman's speech did not have any details on any of these measures.
Vamsi Krishna, CEO and co-founder of ed-tech startup Vedantu said that digitisation has given a major boost to the education system in India and e-learning will leverage this opportunity towards improving learning outcomes for students hailing from even the remotest part of the country by using the pillars of technology such as AI and ML
Sitharaman also announced setting up of National Research Foundation as an umbrella body to consolidate all research related grants under one institution while supplementing it with more funds.
"The establishment of National Research Foundation is a major boost towards building India's technical competence," said Vineet Chaturvedi, co-founder of Edureka.
Meanwhile, Sitharaman also announced plans to bridge the digital divide by bringing more people online, especially in rural areas by expanding the scope of Bharat Net through public-private partnership and through the resources generated from universal service obligation charges.
"With less than 25% internet penetration in rural India, a large part of our population remains digitally deprived. Opening up Bharat Net through the PPP model is a welcome step towards propelling the vision of digital India," said Neel Ratan, partner and leader with PwC India
Karan Kumar, CTO, Hogar Controls said that the internet penetration would further fuel innovations in the digital arena while coming up with innovative automation solutions specifically for the Indian market. Rashi Gupta, chief data scientist and co-founder of Rezo.AI said that the focus on skilling in emerging technologies will create an impact that will be much larger for India in the next 3-5 years as compared to what we have seen in IT over last two decades.
---