Machine learning, AR and VR have helped the co grow faster: Sanjay Netrabile, Pepperfry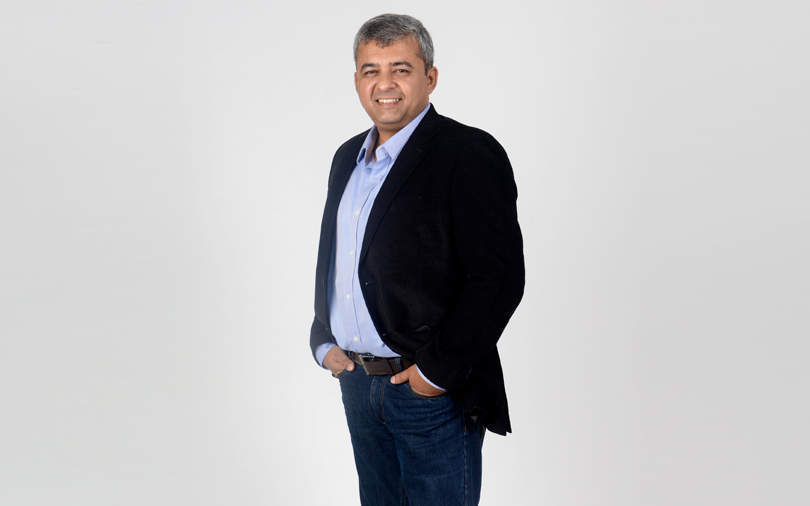 TrendSutra Platform Services is in the ecommerce business but the challenges it comes up against in the market are a bit different from most ecommerce companies. Pepperfry, the online furniture and home decor store that the Mumbai-based company operates, often needs an offline touch-point and has to work with product dimensions and characteristics that a little bit more complex than a pair of shoes or a smartphone.
Sanjay Netrabile works through these unique challenges every day. As chief technology officer of Pepperfry, Netrabile, an engineering graduate from Nagpur University, has been leveraging technologies such as machine learning, augmented reality (AR) and virtual reality (VR) to boost the company's sales and spruce internal operations.
"We have always developed all our systems internally. Over the last three years we have been looking at taking advantage of emerging technologies to solve our biggest challenges so that the company can grow faster and provide a better customer experience," he says in an interview with TechCircle. Netrabile joined Pepperfry in December 2011 after extensive stints at companies such as Zapak and Times Internet.

The Goldman Sachs and Norwest Venture Partners backed ecommerce startup narrowed its losses in the financial year ended March 2018 as it grew its revenues and cut costs.
Netrabile currently leads a team of 80 engineers at Pepperfry which is working with a two-pronged strategy at the ecommerce startup. The objective of the strategy is to direct traffic to its offline stores, dubbed Studio, and use AR to help customers make buying decisions. While the offline stores deliver on the touch-and-feel aspect of the business, the AR layer, built into the Pepperfry app, has been focussed on allowing customers to get a sense of how a piece of furniture would look in their homes.
"Right now a customer can open the app, select the furniture and go on to the AR layer to see how it looks," he says. But that is only a job half done, he adds. "We are working on developing a technology based on AR that will not only help you see how the furniture looks but also check if it will fit in a certain area in your house or go with the decor of your apartment," he explains.

There aren't currently any software defined kits (SDKs) or libraries available either for both iOS and Android that would help the company build the technology faster. Smartphone cameras have to be equipped with laser pointers in order to allow the 'phone to comprehend dimensions. "This capability is currently not available in smartphone cameras," he says.
However, to overcome that hurdle, the Pepperfry team is using the Measure app in iOS and Android. His team of engineers have been instructed to manually check measurements of spaces using the app and collect the data. The purpose of this manual data collection is to feed all of it into a machine learning (ML) model so that it can start understanding whether the furniture will fit into a given space.
"We are hopeful that we will be able to provide this technology over the next two years," Netrabile says.

Next, the company's offline stores are equipped with VR for a better customer experience. VR headsets available at the stores enable customers to experience the complete design for their homes or rooms via a 30-minute session. It uses HTC Vive, Oculus and Google VR headsets. All of this was part of the company's new interior design portfolio that was floated around seven months ago and it has been reaching out to real estate developers to get floor plans to design the VR experience. It also partners with real estate developers to allow customers to choose their design and furnishing when they purchase an apartment or house.
Pepperfry's most important technology endeavour, according to Netrabile, was to build a data lake three years ago which was later used to come up with an analytics system and create machine learning models.
"We started building a data lake three years ago in order to gather all kinds of data from customers (permissioned in nature) with the idea that we would be able to use this data in all our systems such as enterprise resource planning (ERP) and customer relationship management (CRM) among others and get business insights," he says, while declining to details on the investments that have gone into building the company's technology backbone.

Over the last eight months, the company has been working on an algorithm-based ML model called 'real-time browsing model' that collects data such as time spent on the website, click points and customer feedback. The ML model, which is updated every two days, aims to understand what the customer wants and what interests him or her. The varied datasets helps the company serve customers better in terms of personalised offers, notifications and customer service etc. For instance, if the data is channelled into the CRM system, the relationship manager knows the customer's entire interaction history with Pepperfry and this helps him or her to serve the customer better.
The data lake in combination with the ERP system of the company also plays an important role for the company. "Online is a competitive game and furniture as a category has an average transaction ticket size of Rs 10,000. The ERP system with all the data insights helps us set the right prices of products so that we can maintain our margins or targets," he explains.
The company works with all three major cloud service providers -- Amazon Web Services (AWS), Microsoft Azure and Google Cloud Platform (GCP). While it uses AWS for databases, Microsoft Azure runs its ERP and GCP is used for running big data queries and taking advantage of Maps for location, among other uses.

Finally, like most enterprises out there that are leveraging frontier technologies, the company has also started testing bots to help customer interactions. It is currently running a pilot project under which it is feeding all its customer interactions to the bot so that in future it can answer all major queries from customers. If all goes well, Pepperfry's bot will even speak Hinglish in the interest of easier customer conversations.
---