McAfee to acquire NanoSec for boosting cloud security abilities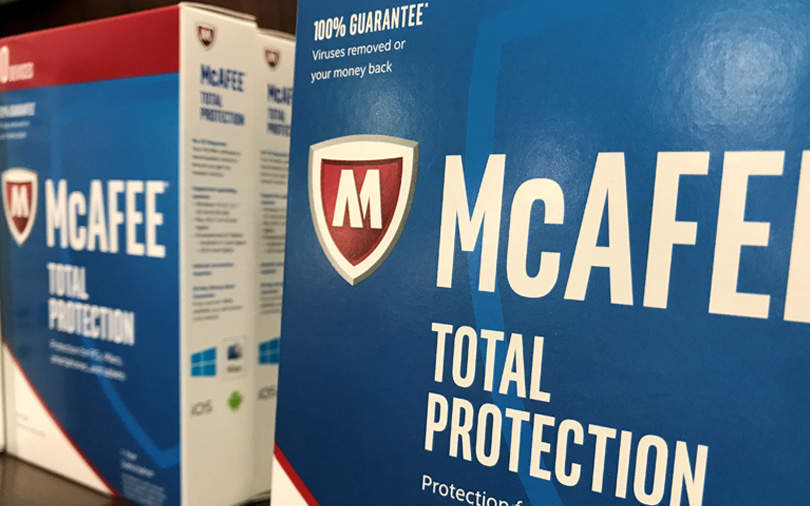 Cybersecurity solutions provider McAfee will be acquiring cybersecurity firm NanoSec to boost its cloud security solutions.
McAfee, as part of the acquisition, will look to leverage NanoSec's multi-cloud, zero-trust application and security platform to help its clients improve governance and compliance, and reduce the risk of their cloud and container deployments, an official statement from McAfee said.
Zero-trust, as the name suggests, is a security architecture that requires every individual, whether inside the network or outside the network, connecting to a device to provide identity verification.

NanoSec's acquisition will boost container security capabilities of McAfee MVision Cloud and MVision Server Protection products, the statement added.
"NanoSec's technology is a natural extension for McAfee MVision Cloud, enhancing our current cloud security access broker (CASB) and cloud workload protection platform (CWPP) products, and adding to our Shift-Left capabilities to deliver on the DevSecOps best practice to improve governance and security. NanoSec's team brings a wealth of experience to McAfee, and together we are committed to enabling organisations to reach their full cloud potential," Rajiv Gupta, senior vice president and general manager of the cloud security business unit, McAfee, said.
The acquisition could help McAfee with more revenues as most enterprises are increasingly looking to adopt container technologies to help modernize legacy applications and create new cloud-native applications.

More than 75% of global organisations will be running containerized applications in production by 2022, which is a significant increase from fewer than 30% presently, according to a Gartner study.
In March, the company had partnered with Microsoft to launch McAfee MVISION Cloud for online collaboration tool Microsoft Teams. McAfee MVISION Cloud for Microsoft Teams provides security, governance and compliance capabilities including a unified, cloud-native security platform that leverages McAfee's CASB technology.
Last year, the company had launched McAfee MVision, a new enterprise security portfolio that comprises of ePolicy Orchestrator (ePO), endpoint, and mobile products. MVision ePO is a software-as-a-service (SaaS) offering that provides a single console to manage security across devices.

---