10 things you need to know about JioFiber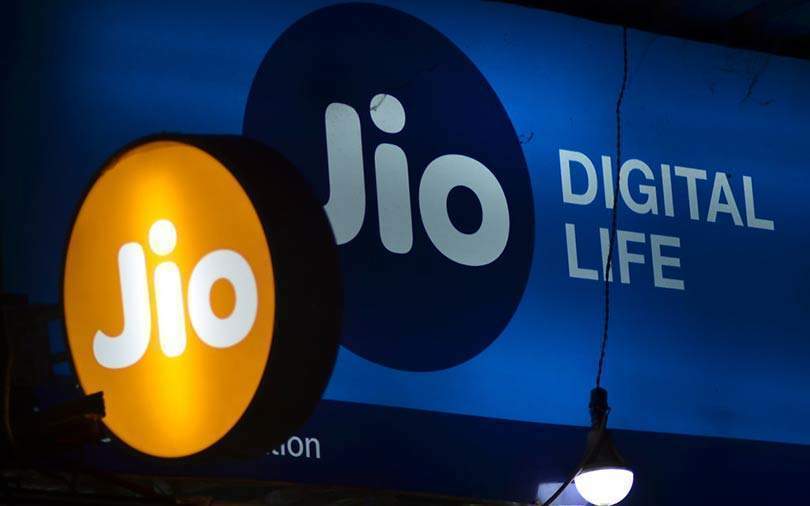 After disrupting the Indian telecom industry by offering competitively priced high-speed internet access in 2016, Reliance Jio Infocomm is now set to foray into the broadband and home entertainment space.
With JioFiber, Reliance is envisaging an ecosystem of devices that will facilitate content storage over the cloud, communications solutions and security.
Mukesh Ambani, chairman of Reliance Industries (RIL), had unveiled the JioFiber solutions on August 12, 2019.

In line with the announcement last month, JioFiber has been commercially rolled out on September 5, 2019. Here are 10 things that you ought to know about the suite of communications and entertainment solutions:
1. Speeds up to 1 GBPS
JioFiber is capable of providing bandwidth of up to 1 gigabyte per second (GBPS) in its top-tier Titanium tariff plan. Users can also choose from plans that offer speeds of 100, 250 and 500 megabytes per second (MBPS).

2. Free domestic voice calls and video conferencing
JioFiber will offer a package of complementary communications packages such as free domestic voice calls and video calling.
3. Prices start at Rs 699 and go up to Rs 8,500

Customers can pick from a variety of tariff plans: Rs 699 for the bronze plan which offers limited services like free voice & video calling to the titanium plan priced at Rs 8,500 that offers virtual reality capabilities for gaming and premium sports content. Users who subscribe to the preview offer will be offered free JioFiber services for two months, following which they will have to subscribe to one of the plans.
4. 4K-ready set-top-box and wireless audio solutions
The JioFiber subscription will come with a set-top box (STB) for which customers will have to pay a deposit of Rs 2,500. The STB will offer television channels provided by local cable operators. The service will be capable of displaying 4K-resolution TV channels. Certain plans will also include Bluetooth speakers from Muse and Thump.

5. Free 4K LED TV and on-demand content with premium plans
Select JioFiber customers will get a free 4K resolution LED (light-emitting diode) TV while other plans will offer HD (high-definition) TVs of varied screen sizes. Users will be able to make video conference calls by connecting their JioFiber connection to the TV. As part of its TV Plus programme, on-demand content such as pay-per-views and movies will be on offer.
6. Access to Jio's suite of apps

Subscription to the JioFibre plans will come bundled with access to the suite of Jio apps that have been operational since the launch of Jio's telecom services in 2016. Subscribers of the bronze plan, costing Rs 699 per month, will get access to the music streaming platform JioSaavn and JioCinema. Plans ranging from Rs 849 (silver) to Rs 8,499 (titanium) will allow access to over-the-top (OTT) apps for varied periods. Next year, those subscribed to select plans will get access to Jio's First Day First Show platform, which will be a streaming platform for the latest movies.
7. VR-enabled gaming
The JioFiber STB is capable of rendering virtual reality (VR) and mixed reality (MR) environs for gaming. Users can make use of their smartphones to control the STB via the Jio remote app and use it as a joypad for gaming. The Jio STB is also compatible with most mainstream gaming controllers.

8. Home surveillance solutions
Home security and monitoring solutions will be provided with the JioFiber plans to facilitate surveillance within the home premises. Users will be able to have round-the-clock access to the visual feed from the surveillance cameras connected to the Jio network. An option to upload the CCTV (closed circuit television) footage to the cloud will also be available.
9. Wireless access to media content across devices
With access to the JioHome app, users can access media such as photos, videos and documents that have been uploaded via a hard-disk drive to the Jio STB. The solution will allow users to seamlessly share content through their ecosystem of devices connected to the STB.
10. How to subscribe to JioFiber
Prospective users can register for Jio's welcome offer by subscribing to the JioForever annual plans, which will include the router dubbed the Jio Home Gateway device, STB, two months of extra service and double data. To register, customers can log on to Jio's portal or the MyJio app. One-time installation charge of Rs 2,500 includes Rs 1,500 refundable security deposit for the router.
---