Enterprise Tech Dispatch: US think tank for easing H1-B laws, HCL battles union in North America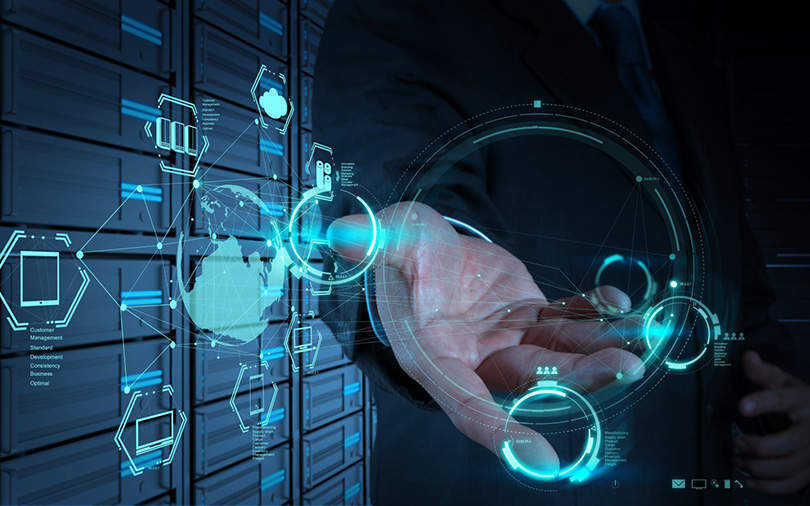 In what can only be good news for technology services companies, a US-based think tank has recommended that the government should ease laws around H1-B in favour of students who hold advanced degrees in the field of science, technology, engineering and mathematics.
The Council on Foreign Relations has asked the Trump administration to ease rules because it will help the country stay ahead of rival nations such as China in the development of technology capabilities, The Economic Times reported.
Most of these students are on H1-B visas and interestingly most of them are Indians.

Read: If US caps work visas, American firms will suffer more: Nasscom
As per the report, over 300,000 Indians are waiting for a green card. The think tank's report has recommendations from former Google chairman Eric Schmidt and top executives from companies such as Apple and Facebook.
The independent body also said the US government should not tighten laws around work permits for spouses of H1-B visa holders announced in 2015 when Barack Obama was the US president.

The restrictions around visas and work permits were put into place after Donald Trump came to power and pushed his Buy American, Hire American policy.
HCL's battle in the US
While network and equipment manufacturer Huawei faces an operations ban in the US due to security issues, Indian tech services provider HCL Technologies is facing a battle of a different kind.

The Indian tech firm is facing a battle with the largest workforce union in North America named USW over pay parity, The Times of India reported.
The union, which has over 1.2 million members, has criticised the company for forcing employees into meetings to quash their plans to ask for more pay.
Read more: Frontier technologies to drive big portion of revenue this year: HCL's Anand Birje.

As per the report, the contract employees at HCL had shown the desire to be represented by the union to get pay and perks similar to Google employees.
Oracle to set up more cloud regions to challenge AWS
After extending barbs with Amazon Web Service ( AWS) CEO Andy Jassy on Twitter and in annual conferences, Oracle CTO Larry Ellison has said the company will have more cloud availability zones than AWS globally by 2020, IANS reported.

Read more: Autonomous databases unlocking value for Indian businesses: Oracle
While AWS has 22 cloud regions and 69 availability zones, Oracle operates 16 regions currently. AWS has announced plans to launch nine more regions. Rival Microsoft runs 50 cloud regions in the world. Google, on the other hand, has 20 regions. Oracle plans to launch 12 new regions.
He even said the company will sign close to a 1,000 customers this quarter basis its new autonomous databases offering.

Oracle has also started offering a free trial of a particular set of services for an unlimited period to play catch up with players such as AWS, Microsoft Azure and IBM. The company, led by Mark Hurd and Safra Catz, is launching Oracle Cloud Free Tier along with its new Always Free services for anyone to try the company's self-driving database and the Oracle Cloud Infrastructure. New Always Free services enable developers and students to learn, build and get hands-on experience with Oracle Cloud for an unlimited time, the company said in a statement.
More AI in automotive
In a bid to empower artificial intelligence (AI) in automobiles, German semiconductor firm Infineon has partnered with US-based Synopsys to bring out a parallel processing unit (PPU) that will ensure faster operations at the car's computer for autonomous applications.
While Infineon will integrate the PPU, Synopsys will help it run using its proprietary DesignWare ARC EV Processor IP, the companies said in a joint statement.
Also read: Nvidia partners Arrow Electronics for AI computer geared towards autonomous machines
"By developing the PPU together with Synopsys we make sure that our future microcontrollers will provide the safety features, throughput, and power-efficient performance necessary to meet increasing AI computational requirements," said Peter Schäfer, head of the microcontroller business line at Infineon. "This will prepare the AURIX (microcontrollers) for data-hungry automotive applications such as future gateways, domain and zone controllers, engine management, electro-mobility, and advanced driver assistance systems."
---