Why the imminent global economic slowdown is a growth opportunity for Indian IT services firms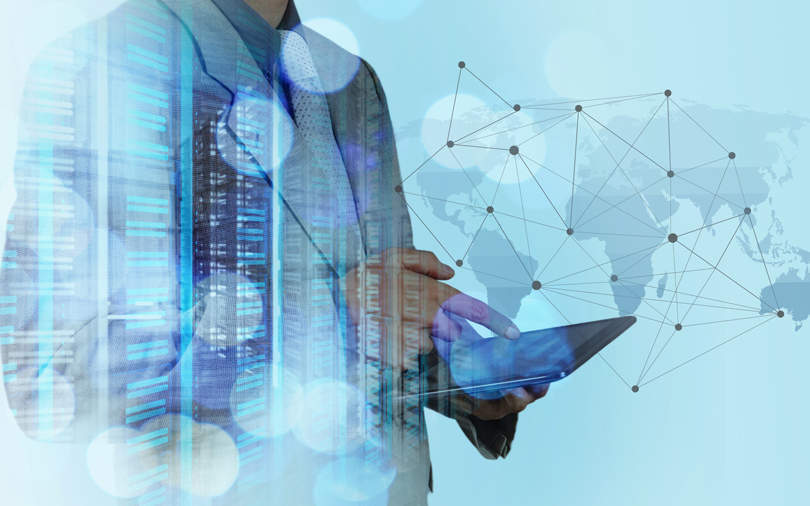 India's $180 billion information technology (IT) services industry could stand to reap significant benefits from an imminent global economic slowdown. The global IT services outsourcing pie is expected to grow at a faster clip in the event of a slowdown on the back of an imperative among enterprises to adopt digital transformation as a way to better address changing end-customer demands.
"In the past, any slowdown has only accelerated spends on IT systems as it gives them (enterprises) opportunities to redefine customer experience and emerge stronger," KS Viswanathan, vice president of IT industry lobby Nasscom, told TechCircle.
"Digital transformation is a continuous process irrespective of the impending slowdown. More and more enterprises are now adopting digital and the need for enhanced customer experience is more imperative now than before," he said.

Some of this is already playing out in the form of large enterprises offloading their in-house technology services divisions to focus on core operations. A couple of weeks ago, for instance, Mumbai headquartered Tata Consultancy Services, the country's largest software exporter, inked a deal with US-based automaker General Motors (GM) that involves acquiring some of the assets at GM's offshore development center here and absorbing nearly 1,300 workers.
"The (automotives) sector was not seeing much offshoring earlier because auto companies didn't have much cost pressure earlier and kept most of the R&D in-house. I see that changing because of the need to invest in new technologies such as electric, autonomous, connected and shared mobility," said Pareekh Jain, an independent IT consultant based in Bengaluru.
According to Sanjeev Hota, vice president and head of research at Mumbai-based stockbroking firm Sharekhan, the macro uncertainties would also impact the decision making cycle of large enterprises. "We believe that the large global enterprises could go for outsourcing, keeping only the most core activities in-house to manage operations with great discipline," he said. Some of this could also be attributed to the difficulty that such enterprises face in acquiring cutting edge talent in emerging technology areas such as artificial intelligence (AI) and analytics.

"Digital talent is very scarce. In-sourcing is difficult and in many cases not feasible. Further, the cost-cutting imperatives during a slowdown call for more outsourcing than in-sourcing," said Mohandas Pai, a former Infosys board member and a prolific investor in technology startups.
Playing to their strengths
While the TCS GM deal was more of an engineering services-led, high value contract, other IT firms have lately been focusing on core services rather than products, specifically looking to develop intellectual property-based solutions jointly with customers.

Bengaluru based Inofsys, for instance, which under former CEO Vishal Sikka tried to acquire product capabilities, has gone back to basics by acquiring services firms under current CEO Salil Parekh, even as it tries to address the larger digital transformation market.
In March this year, the company announced its third largest acquisition ever when it bought a majority stake in Stater NV, a Netherlands-headquartered mortgage services provider, for Rs 1,000 crore. Dutch banking giant ABN AMRO will retain a 25% stake in Stater NV after ceding control to Infosys.
In September last year, the company bought Singapore government backed Temasek Holdings' 60% stake in its IT services unit Trusted Source to form a similar joint venture. It followed suit three months later by inking a pact with technology giants Hitachi and Panasonic to form a joint venture in Japan to help enterprises boost procurement via digital platforms.

"This [product segment] is hard to achieve as the centre of gravity for a company like Infosys will always be focussed on services," said Peter Bendor Samuel, founder and CEO of consulting and research firm Everest Group. "Salil Parekh has cleaned up the product portfolio and has clearly articulated a services-focused strategy built around digital. The new kind of services will also require IP, but Infosys's strategy for IP-led acquisitions will be focussed on platforms that complement the core services business," he added.
The TCS-GM deal also seems to be a similar kind of deal, where the companies would continue to develop core IP-driven products for the American automotive giant. Sharekhan's Hota noted that most enterprises such as GM opt for insourcing when they feel that outsourcing may not meet their requirements as the primary motive behind outsourcing often tends to be cost-cutting. However, this comes at a cost as they pay a premium salary as compared to the IT services firm.
Deepening customer partnerships for digital transformation

Increasingly, large enterprises are also looking at partnerships with IT firms for joint research to develop customised products and solutions. Such deeper partnerships give the IT firms the requisite domain expertise and access to data.
For instance, Marc Carrel-Billiard, global senior managing director at the research and development arm of Accenture Labs, told TechCircle in an earlier interview that such partnerships often obliterate the need of customers to have to run a global in-house centre (GIC) of their own, which come with challenges of their own, such as access to the top talent.
"The other way service providers can partner with enterprises is with different business models which reduce the risk of customers and increase the reward. As some firms are forming a joint venture with customers to give them a share of the pie," said Pareekh Jain.

TCS recently partnered with Panasonic to start a centre of excellence (CoE) to jointly develop transformative solutions on Panasonic's five key focus areas – connected/community, mobility, energy, industrial and finance solutions.
"Digital transformation is real, and large enterprises are in a hurry to ramp up their space. They are leveraging their inhouse and service providers capabilities. While the GCCs bring additional domain capabilities, the service providers bring in the technical capabilities, scale in operations as well as better productivity and efficiencies to the table," said Nasscom's Viswanathan.
According to Sharekhan's Hota, over the last few years, about 35-40% of the outsourcing work has moved to GICs. He said that the several such deals that TCS and Infosys have done over the past several years indicate that many GICs, after operating for a number of years, are sold to outsourcing companies as most find it challenging to scale up operations after a certain point.
GICs will continue to grow
Meanwhile, none of these developments don't imply that the role of GICs role in the growth of the Indian IT industry will shrink. Large enterprises with deep pockets and brand value are able to attract talent as much as the IT firms.
"The availability of specialised digital skills with service providers which is unavailable with enterprises, especially mid-tier enterprises and those firms will go for IT firms. Only GICs which have scale will do better investment and attract talent. Also, such GICs pay higher than service providers," said Jain.
In fact, according to a recent Nasscom-Zinnov study, GICs are growing faster in India than the IT services firms. Deutsche Bank, Wells Fargo, Danske Bank, Telstra, Astra Zeneca, GE and Walmart have only increased their in-sourcing.
"Where service providers have an edge is in instances where they have already built solutions, IP, platforms for digital, which will give better cost advantage and faster time-to-market. "IT firms have an edge in investing in new solutions compared to GICs as IT firms can test and make solutions mature over a larger set of customers," Jain added. Pai also felt that this could increasingly be the case.
While joint IP development can attract a large number of enterprises - even larger ones - the ownership of IPs more often than not is the clinching factor. "Keeping technology stack in-house as technology is becoming mainstream in each enterprise is another incentive to insource," Jain added.
According to Nasscom's Viswanathan, GICs are evolving a newer model of cross leveraging the capabilities in the ecosystem while investing in the country to bring synergy.
In the event of a global economic slowdown, there will be a realignment of priorities at most enterprises thus helping Indian IT services firms to grow faster. "GICs could do only core technologies in-house and continue to outsource externally especially the service level agreement driven work such as infrastructure management and the uptime of applications etc.," Sharekhan's Hota said.
---