Micro-lender Karvaa raises capital from Lead Angels, Better Capital, Naveen Tewari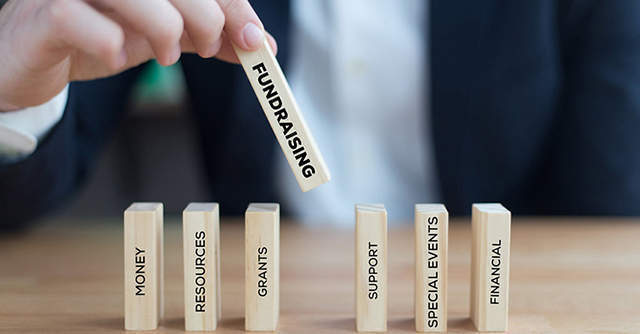 Bengaluru-based startup Kaarvan Services, which runs an online lending platform called Kaarva for salaried individuals, has raised an undisclosed sum in a funding round from angel network Lead Angels, venture capital firm Better Capital and a clutch of Indian entrepreneurs. The stage of investment was not specified.
Other investors in the round included mobile marketing platform InMobi co-founders Naveen Tewari and Piyush Shah, mobility-tech startup Yulu's CEO Amit Gupta, peer-to-peer vernacular knowledge sharing platform Vokal co-founders Aprameya Ramakrishnan and Mayank Bidawatka, fintech venture capital firm Emphasis Ventures (EMVC)'s founder Melissa Frakman, wealth management startup Cube Wealth's CEO Satyen Kothari, and Bhagchandka Family Office Fund.
In October, Kaarva was one of the hand-picked fintech firms of IIM Ahmedabad CIIE's (Centre for Innovation Incubation & Entrepreneurship) financial inclusion lab, an initiative also backed by Bharat Inclusion Initiative, JPMorgan, Michael & Susan Dell Foundation, and the Bill & Melinda Gates Foundation.

The capital raised in this round will be allocated to deepen technology, expand the team and get Kaarva's sales team in place and functioning, Lead Angels said in a statement.
Founded in 2018 by IIT Bombay alumni Maheshwari and Agam Goyal, the startup had been running in stealth mode till August this year, Kaarvan makes short-term loans available to salaried individuals. It doesn't charge any interest or fees on the instant transfer withdrawals that it offers, according to its website. Employers are required to register their organizations with Kaarva after which the organisations share the platform with the employees. Employees are then able to cash-out their salaries on a flexible basis.
Since the model operates on owed salaries, Kaarva claims it differentiates itself from micro-lenders in the fintech space, a sector that has gained much investor traction in recent times.

"We have this 30-day salary cycle that holds back people's pay. People put in the hours but money is not accessible to them when required to lead their day-to-day life better, reduce stress, and make better decisions. We simply just provide that earned salary access as a right to the employees. It acts as a safety net in emergencies and gives peace of mind." Khushboo Maheshwari, co-founder of Kaarva said.
"On-demand services and instant gratification is the new mantra for millennials. Based on this Kaarva has created an interesting product for the salaried class. Our investor members were impressed by the ease and speed with which the company's solution can be deployed across organizations and we see a tremendous opportunity ahead as the company scales up its reach," Sushanto Mitra, CEO at Lead Angels Network said.
Since Kaarva does not charge any fees, its current revenue model feeds on tips that are given by the users, which would vary depending on the levels of user satisfaction. The platform is eventually expected to generate enormous quantities of consumer data that would have monetisation potential.

Kaarva hosts a run-rate of 10,000 transactions a month with an over 10,000 user base. It has more than 20 partners operating on their salary-linked platform, including the likes of logistics unicorn Blackbuck, hospitals chain Cloudnine, export garment manufacturer Silvercrest, and QuessCorp. It has seen strong interest from employers in sectors such as hospitals, hotel chains, manufacturing, logistics, and manpower companies, where up to 30% of the workforce is using the product with 70% repeat engagement.
Among recent deals in the fintech sector, Aye Finance, the Gurugram headquartered NBFC that lends to micro-enterprises, raised $17.4 million from Dutch development finance institution FMO via a non-convertible debenture issue. Delhi-based online personal loan marketplace Quikkloan raised an undisclosed amount of seed funding from angel investors. Fisdom, a wealth management app owned by Bengaluru-based fintech startup FinWizard Technology, raised $11 million in a funding round led by digital payment solutions firm PayU. The stage of investment was not specified.
---