Listen: Ideas may fail, but there are no rogue founders: Sanjay Mehta, 100X.VC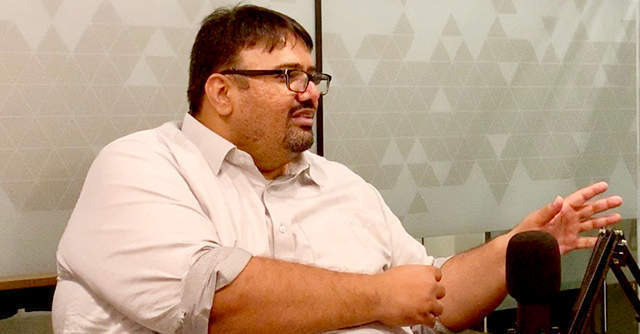 This weekend, 100-odd startups, a vast majority from the technology sector, will gather at IIT Bombay to pitch for their next round of funding from early stage investors. This is the first batch of startups curated and backed by 100X.VC, an early stage investment platform launched by prolific angel investor Sanjay Mehta in July this year.
Mehta has been synonymous with India's startup ecosystem and investing community for well over a decade. Over the years, he's backed more than 130 startups as an angel.

Some of the bets from his past and present portfolio include hospitality chain OYO; cloud-based product discovery platform Unbxd; human resource technology startup Talview; mobile gaming startup Mech Mocha; and angel investing platform LetsVenture. His most well known exit so far is from OYO where he racked up a 280X return on his original investment when he sold his stake in 2016.
100X.VC was born out Mehta's growing disenchantment with prevailing angel investing models that he believes have become less and less remunerative for investors like him.
"I realised that angel investing is no longer fun. Taking lead positions and building companies is not rewarding. While you would get good gratification, at a personal level, but not on a monetary incentive… because we were actually working for other people and not getting paid," he said in a conversation with TechCircle in late October. At the time, Mehta was thick in the middle of putting together the first cohort of startups for 100X.VC's maiden pitch day.

With 100X.VC, Mehta wants to introduce a different, more meaningful dimension to seed stage investing. The Mumbai-based platform will back 100-odd startups every 12 months, investing anywhere between Rs 25 lakh and Rs 1 crore. The seed capital will come from Mehta's family office, Mehta Ventures. Further, the 100X.VC team will work with those startups to get them ready for the next round of funding which could be an extended seed round or even Series A.
Another distinguishing feature of the 100x.VC investing model is that it will use only iSAFE notes, a more founder-friendly alternative to convertible notes, to make investments. "We have opened the iSafe notes discussions in every forum. Founders have now started asking for iSafe notes… after the first batch of of 100X.VC, things will change. There will be a bulk of startups that will be going out and saying that we raised money using iSafe notes… that's going to be the first, you know breaking away from the shareholder agreement," Mehta said.
Join us in this episode of TechCircle Dialogues, a podcast series where we bring you conversations with some of the key players from India's emerging and enterprise technology ecosystem, and listen to Mehta talk about why he started 100X.VC, his past experiences as an angel investor and serial entrepreneur, how he wants to change the early stage investing paradigm with his new platform.

---