Two-thirds of $150 mn fund for mobile-first consumer startups in India: Benny Chen, BAce Capital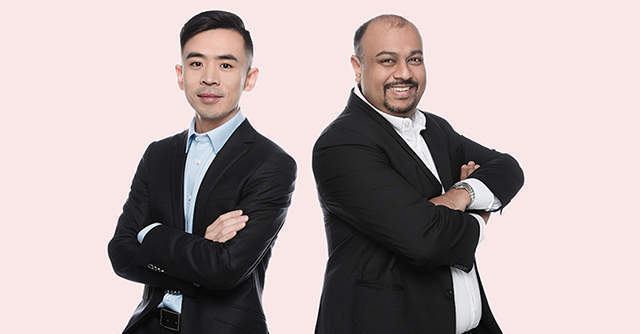 BAce Capital, a venture capital firm backed by Alibaba affiliate Ant Financial, aims to deploy about 60% of its maiden fund in Indian mobile-first and consumer internet businesses. The firm has already raised commitments worth $100 million for the targeted $150 million fund and expects to tie up commitments for the remainder by early next year.
Since the first close of the fund in April this year, the firm has already invested in local startups such as parenting app Healofy, social media platform Qyuki, and bike taxi firm, Rapido. The firm focuses on Series A and B deals in India and Southeast Asia.
BAce Capital's investments are led by former Alibaba and Ant Financial veterans Benny Chen and Kshitij Karundia. Chen was previously managing director at Ant Financial while Karundia was senior director for strategic investments in India and Southeast Asia at Alibaba Group.

In a recent interview with TechCircle, Chen spoke about the firm's investment strategy for India.
Edited excerpts:
How will BAce be different from other venture capital firms entering the Indian market?

We entered the venture capital space in India for the opportunity in early stage investing. For me and KK (Kshitij Karundia), we would like to be an investor and a business partner, leveraging what we learnt in our previous stints. We can also help our portfolio companies by bringing them to China for learning, what works and what doesn't.
How will you split investments from the $150 mn fund by region, and when do you expect to close the fund?
We hope to close the fund early next year and have already raised $100 million, as announced earlier this year. We have made three investments from the fund already which include Healofy, Qyuki and Rapido.

From the fund, about 60% will be deployed in the Indian market while the rest will be deployed in companies in Southeast Asia plus other countries.
Tell us more about your investment strategy, cheque sizes, leading investments, etc.
We are very active in the market and are looking at Series A, Series B deals. We are looking to invest anywhere between $1 million and $10 million in a company. In exceptional cases, the ticket sizes could extend upto $15 million.

We want to lead rounds and become in our portfolio companies. We believe that between us (the BAce team) we have a deep understanding of the Indian market and would like to have a deeper engagement with our companies to generate the best output. While Ant Financial is an anchor investor, we also have a mix of US, Chinese and Indian limited partners who are willing to co-invest in larger rounds.
What is your investment thesis India? What kind of business models do you prefer?
If you look at Rapido, the bike taxi model does not exist in China because motorbikes aren't very popular there. It need not be a similar business model but the business logic should be something which is demonstrable. Healofy again is a simple case. India lacks information accessibility for women who are expecting moms and parenting related information. Healofy uses mobile phones to bridge the gap. Mobile can help improve efficiency on the supply and demand side.

Our investment thesis is simple. We are looking at mobile-first consumer facing companies in India.We will not say no to B2B opportunities but we view the Indian market primarily as a consumer market.
What will be your exit strategy for India?
Since we are an early stage investor, mergers and acquisitions could be an exit strategy. In the long term, the Indian market will also see some public offerings from internet companies.

---