Freightwalla secures $4 mn in Series A round from VC firms Amplo, FJ Labs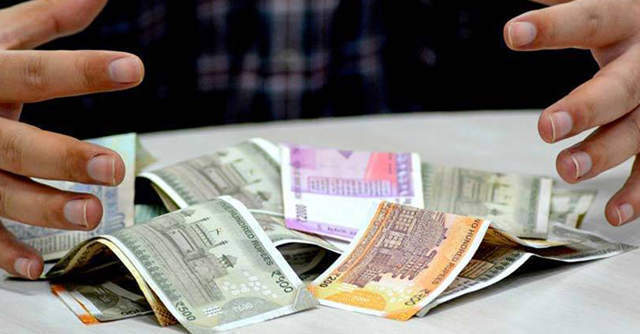 Mumbai headquartered freight forwarding company Freightwalla, which is owned and operated by BTJ Logistics, has raised $4 million in Series A funding led by global early-stage venture capital firm Amplo, stage agnostic New York-based investment firm FJ Labs and Rogue One Capital.
Returning investors Kae Capital and Tekton Ventures also participated in the round.
The company had last raised an undisclosed amount seed round in December 2018 from Kae Capital and San-Francisco based Tekton Ventures.

Freightwalla's digital platform provides instant quotations for ocean freight and real-time tracking. It also automates freight forwarding, saving overall cost and time for shippers. The platform provides a pricing engine for the shipments and helps in minimising errors.
The company will use the fresh capital to expand its geographical reach and upgrade technology.
"We utilised our seed capital to expand our technology platform, improve sales reach and increase operational capacity to match the demand. Since the last round of funding we have witnessed 9x growth in our volumes, 8x in revenue and 5x in our team size," said Sanjay Bhatia, CEO of Freightwalla in a statement issued by the company.

"We expect to grow 10x with the infusion of fresh funds," he added.
Started in 2017 by former PricewaterhouseCoopers executive Bhatia, former Amazon and Microsoft executive Punit Java and Bharat Thanvi, Freightwalla works with companies across sectors, including pharmaceuticals, engineering, manufacturing, textiles, agriculture and others. With the current round, the company will add air freight forwarding solutions to its platform and expand its client base beyond West India.
"Freightwalla brings trust to logistics. The company is uniquely poised to bring price visibility and shipping accuracy to importers and exporters of Indian cargo which ultimately should increase global trade to and from India," said Sheel Tyle, CEO of Amplo in the statement.

The company's competitors include FreightBro and Cogoport.
Chennai-based freight forwarding startup FreightBro Logistics recently partnered with The National Association of Freight and Logistics (NAFL), Dubai. The deal is expected to help 400 of the NAFL's members digitise their services.
The logistics sector in India has gained momentum with growth-stage capital flowing into various segments.

Recently, third-party logistics solution provider Ecom Express raised $36 million from UK based CDC Group.
Delhivery which operates in a similar space as Ecom Express was valued at $1.5 billion in March this year with $395 million led by SoftBank.
In July, returning investor Warburg Pincus invested $65 million in trucking solutions company Rivigo.

---