Naspers-backed Swiggy spent Rs 3,659 crore in FY19 to stay ahead in the food delivery market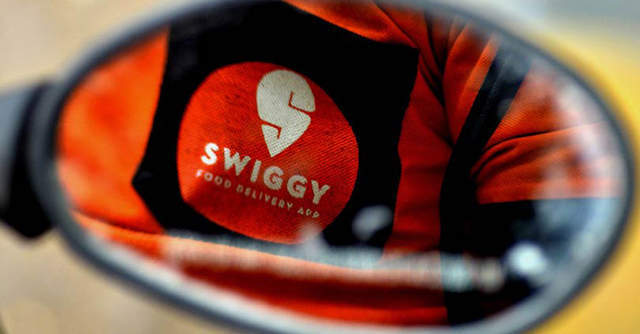 Bundl Technologies, the Bengaluru-based company that owns food delivery platform Swiggy, went on a major spending spree during financial year 2018-2019 as it sought to stay ahead of rivals. The company reported consolidated expenses at Rs 3,659 crore for the year ended March 31, 2019.
Incidentally, the company reported consolidated earnings for the first time in FY19 due to the inclusion of Scootsy and Fingerlix.
Swiggy had acquired Mumbai-based Scootsy Logistics in August last year in an all-cash transaction. Scootsy's losses in FY19 stood at Rs 20 crore on revenues of Rs 87 crore. During the year, Swiggy also picked up a minority stake in ready-to-eat food brand Fingerlix for Rs 33 crore. The company has classified Maverix Platform, which owns Fingerlix, as an associate company, its latest regulatory filings showed.

Expenses in FY18, which were reported on a standalone basis, stood at Rs 865 crore.
The higher spends saw the company's consolidated losses balloon to Rs 2,364 crore. It reported consolidated revenues at Rs 1,128 crore, the majority of which came from the services and delivery verticals. In FY18, standalone revenues were at Rs 441 crore.
During FY19, the bulk of Swiggy's expenses were concentrated in operational costs which stood at Rs 1,681 crore. Out of that, Rs 1,594 crore was spent on its mainstay delivery operations. Employee costs were at Rs 544 crore, the bulk of which was spent on salaries, the filings showed. Advertising costs stood at Rs 778 crore while communication costs were at Rs 206 crore. The company also incurred Rs 113 crore in cancellation charges.

India's food delivery market is dominated by Swiggy and Gurugram-based Zomato. Rival Zomato has also been burning through cash. In FY19, Zomato reported surge in losses to Rs 1,001 crore from Rs 106 crore in the previous year.
Swiggy, which is valued at more than $3 billion, was founded in 2014 by BITS Pilani graduates Nadan Reddy, Sriharsha Majety and IIT Kharagpur graduate Rahul Jaimini. In December last year, the company raised $1 billion from a consortium of investors led by South African conglomerate Naspers. Apart from Naspers, it counts Accel, Coatue Management, Hillhouse Capital Management, Tencent Holdings, SAIF Partners, DST Global, Bessemer Ventures, among its investors.
---