Outlook 2020: Why 2020 could be the start of a future-defining decade for food and agritech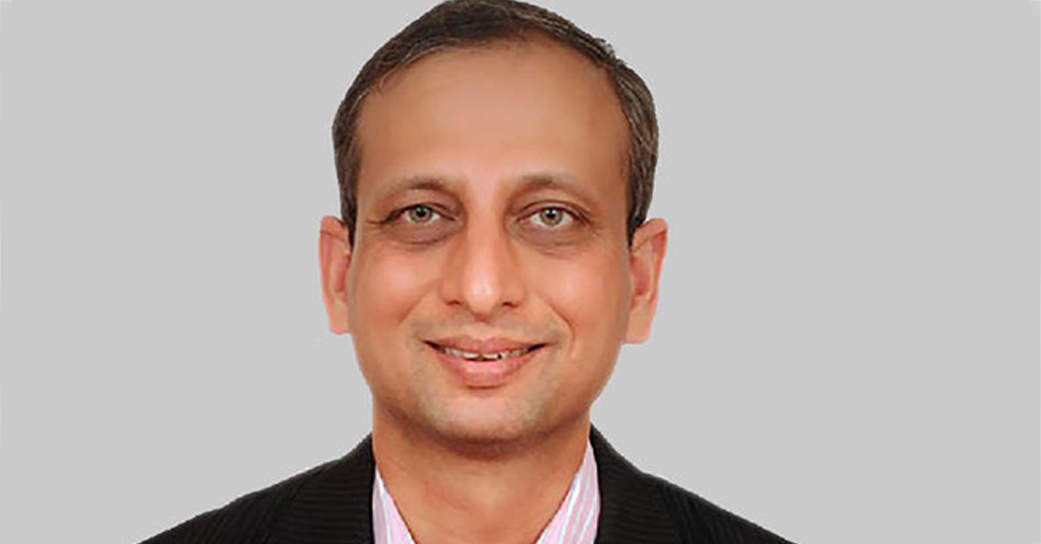 Food is one of those categories which arouses high levels of interest from multiple stakeholders including consumers, industry, entrepreneurs, investors and policy makers, though for different reasons.
From a policy maker's perspective, food is one of the most defensible sectors of the economy which can absorb recessionary shocks, particularly when the economy is facing headwinds. The food economy assumes more importance in the Indian context as it connects India with Bharat, a thread joining 150 million farmers, 40 million retailers and a billion plus consumers.
Looking at food from the investors' lens, the Indian market is large (estimated food consumption – approximately $380 billion) offering huge opportunities for innovations in ingredients, recipe, product, packaging and delivery. Recent investments in food delivery or so called 'foodtech' (in the likes of Zomato, Swiggy, Freshmenu, Box8, Innerchef); retail and distribution channels (eg: BigBasket, Grofers, Licious, FreshtoHome, Milkbasket, Udaan, Ninjacart, Jumbotail, Shopkirana, Waycool, SuperZop); and new age food brands (eg: Epigamia, Soulfull, Paperboat, Veeba, iD Fresh, Vezlay, Open Secret, Sattviko, Healthie, ANE, Fingerlix, Sleepy Owl, White Owl, Bira91, 1Balance to name a few ) in the last few years is a testimony of investors' growing interest in the sector.

With consumers becoming more aware, demanding, experimental, connoisseurs and health conscious when it comes to food, it is bound to unleash many entrepreneurial opportunities for startups working on innovative products and business models.
On an average, the Indian food industry witnesses about 100-plus notable new product launches in a year from startups and corporates combined, which is too small in the context of the size of the opportunity and increasing consumer appetite to try out new products.

The product development and process re-engineering in food businesses typically require strong consumer understanding, supply chain focus and aligning the innovations with future trends. To bring these skill sets together and to reduce time-to-prototype, there is a strong case for institutions, startups and corporates to work together.
This article talks about the key emerging trends which can further accelerate 'food-preneurship' and investor interest in the food category.
Here is my pick of the top eight trends to watch out for in 2020:
1. Food distribution to attract more capital than food brands

There are typically 5-7 layers between the farmer and the consumer including traders at mandis (marketyards), processors, distributors, wholesalers and retailers. Innovations in de-layering the supply chain through the infusion of capital with the integration of technology for the purpose of demand aggregation and quality assaying has attracted more than $3 billion in the last five years.
This includes investments in food ordering as well as direct-to-consumer/retail/ Horeca (hotel, restaurant, cafe) delivery models started by startups in the last few years, as discussed above. Many of these models are based on partnerships with the local ecosystem – cloud kitchens/ restaurants/ retailers. How fairly is the economics shared by these startups with local partners, will be key to the sustainability of these models in time to come.
New age food brands have attracted far less capital (> $ 500 million) in the same period as compared to food delivery and distribution. This trend is likely to continue as front-end consolidation and RoI on distribution channel investment is likely to be higher than RoI on brand building in the food category, in a typical venture capital investment period (5-10 years).

A clear gross margin improvement strategy along with demonstration of scale and unit economics will be key to attract more private capital and exit opportunity in such models.
2. Branding opportunity in vegetables, fruits and staples to take off
India's horticulture (fruits and vegetables combined) consumption is about $100-125 billion per annum. However, there are hardly any brands in fresh produce (with the exception of categories such as apples and kiwifruit), primarily because of a broken supply chain, lack of grading and traceability.
With increasing supply chain investment as discussed above, coupled with integration with some of the global supply chains (US, Latin America, SE Asia, ANZ in particular), it is possible that we are going to see the launch of brands in the fresh produce category, which can stand for consistent quality.
Investments in controlled agriculture (through land consolidation, polyhouses, greenhouses, vertical farming, etc.) will further aid to this trend. Kosara, Himkara, Hosachiguru, Clover Ventures, Cube Rootz, Absolute Foods are some of the startups working on controlled agriculture models.
While horticulture will see the emergence of product-specific brands, staples are likely to go the private label way, driven by new age distribution channels. The distribution channels like Jumbotail, ShopKirana and SuperZop have already demonstrated some early success in developing private labels in categories such as rice, spices, condiments, pulses; which have traditionally been sold as unbranded. These brand-agnostic platforms with access to thousands of retailers, could also be launch pads for emerging foods brands which struggle to expand to new territories due to lack of reliable distribution partners.

In addition, innovations in grading and sorting (through image processing and deep learning models) from startups such as Agricx, Raav Tech, Intellolabs, Occipetal, Qzense will enable standardization in fresh produce as well as staples – which is a prerequisite for branding.
This category is likely to attract investment from both B2B and B2C investors, as supply chain capabilities will go hand in hand with the ability to build consumer brands in a commoditized space.
3. Innovations in cold storage and dehydration to drive supply chain integration in fresh produce
One challenge which fresh produce supply chains have faced forever is the lack of end-to-end cold chains, which are necessary to maintain shelf life and reduce wastage. Innovations by startups using new modular designs, phase changing materials and batteries, etc. to reduce operational cost to maintain temperature and humidity, can change the scenario sooner than we expect. Ecozen, Tessol, Inficold, New Leaf Dynamics and Tan90 Innovations are some of the startups to watch out for in this space.
Like cold chains, dehydration of fresh produce is another way to improve shelf life. We have seen the application of dehydration at scale, in categories such as onion, ginger, garlic. Dehydrated foods not only increase shelf life but also ensure round-the-year availability, reduce logistics cost, help retain nutrition value and hedge against price volatility. The opportunity lies in making dehydration technology more energy-efficient and affordable. Solar dehydration by S4S Technologies is one such example which has offered a viable substitute to conventional thermal and air drying.
Innovations is cold chain and dehydration along with image-processing driven sorting, grading, packing will play a huge role in reducing post-harvest wastage (guess-estimated at $20-25 billion in India). This is a potential area for more efforts for product development, aptly suited for investment from deeptech focused funds.
4. Fibre will increase lead over carbs
For the first time in India's history, horticulture production (approximately 320 million tonnes) has outpaced food grain production (approximately 280 million tonnes) for five consecutive years. This is a clear indicator of change in consumer diet in favour of fibre. This trend is likely to continue with increasing consumer awareness for balancing diets and improved fibre availability.
One very positive outcome of this trend is that it has helped to bring millions of farmers out of poverty over the last decade.
What dairy and livestock did to boost farmer incomes post the 'white revolution' in the eighties and nineties, horticulture is doing in the new millennium.
The government needs to be complimented for launching the National Horticulture Mission about a decade back, which played a catalytic role in this stupendous growth in horticulture production.
This space still needs catalytic support and capital for farmer training, adoption, research in seed varieties, extension services and some supply chain investments. This is likely to be focus area for capital from developmental financial institutions, government grants and impact investors.
5. Millets are making a comeback
Millets (such as sorghum, pearl, foxtail, finger) unfortunately lost out as core cereals to wheat and rice after the green revolution. Millets have also suffered over the last few decades because of their positioning as cereals for the 'poor man' and as animal feed. The good news is that millets are on the comeback trail on the back of their high nutritional value (protein + calcium + iron + fibre + minerals) with low glycemic index, leading to innovations in millet-based foods.
Thanks to the efforts of institutions such as Indian Institute of Millets Research, a few state governments (like that of Karnataka) and some startups (such as Health Sutra, Inner Being, Soulfull, Rigdam, MeGo) in developing products from millets to suit consumer tastes, consumers are once again turning to millet-based foods. There includes flour, breakfast cereals, chocolates, biscuits and savory snacks.
This category has the potential to attract impact investors as well as consumer brand focused funds.
6. Alternative proteins to see green shoots
There is a set of entrepreneurs who are discovering new sources of protein beyond conventional sources such as milk, pulses, eggs and meat. Given the high levels of protein deficiency in the Indian population (with protein intake per day of <10 grams against the recommended 60 grams), it is time we look for alternative sources particularly plant proteins. This requires research with participation from academia, institutions in food technology, industry and startups.
While the western world is looking for meat substitutes, this is still a niche market in India given our low per capita animal protein consumption (India per capita consumption of poultry – approximately 3 kgs against the world average of 15 kgs per year) and relatively low concern for animal welfare. Even a niche market offers a large opportunity for startups like Good Dot Foods who are working on meat-replacement products. Another area which is likely to see more traction is cultured or lab-grown meat where startups like Clear Meat are trying biotech applications for in-vitro cultivation of animal cells.
Proteins for animal nutrition is another area which is relatively unexplored. With milk prices inching slowly but surely towards $1 per liter, the demand for high quality cattle feed is likely to pick up. Likewise, increasing demand for poultry and fisheries is going to push demand for quality poultry and aquafeed. The growth in conventional proteins used for animal feed like soy is stagnating, which calls for exploring alternative sources including cottonseed, rapeseed, peanut, sunflower etc.
Alternative proteins require longer gestation periods given the long product development cycle and are hence best suited for patient capital investors.
7. Herbal products and organic foods to go mainstream
India is blessed with an abundance of herbs such as ashwagandha, moringa, stevia, basil, lemongrass, etc. which have good demand in the world market. However, the opportunity in the domestic market is confined to a few products (especially herbal teas). Herbs can be used as an ingredient for multiple food products beyond tea, especially the ones which are targeted at health and wellness.
There are many startups who are trying to build health and wellness products with herbal ingredients such as Carmel Organics, Apiva, Aaadar. The key to success here is sourcing and quality control since the supply chains for most herbs are unorganised.
Another area which has remained niche in India for a long time is organic foods. One reason for this is the lack of trust between consumers and suppliers. With solutions around digital traceability (from startups like SourceTrace, TraceX), stringent regulations and organic agri-inputs (bio fertilisers, pheromones, etc.), the time is ripe for organic products to take off. Startups like MeraKisan, Isayorganic, Justorganic, Onganic, Parvata Foods, Natureland have built supply chains and brands in staples, spices as well as fresh produce.
Both organic foods and herbal products are supply chain investments but can be sustainable businesses in quick time because of healthy gross margins, hence suited for a wide set of investors.
8. Globalization of Indian food brands
Indian food brands in products as well as services have focused their expansion to Indian markets and those who ventured out have targeted NRIs and the Indian diaspora in general.
With chicken tikka taking over fish n chips as Britain's most popular food and similar acceptance of Indian cuisine in other parts of the world, it is time for Indian food businesses to go global.
One important factor which could drive the global footprint of Indian brands is the generational change at many of these food companies, which are usually dominated by family businesses. The new generation entering the business is typically well traveled with global exposure and willing to take the risk of exploring international markets. The businesses need to deepen their understanding of international food standards, food safety, compliances as well as tweak recipes to suit local tastes. It is a matter of time before we see the likes of Haldirams, Bikanerwala, Chaayos, Chai Point in places such as Fifth Avenue, Oxford Street and Rodeo Drive.
This category is more likely a private equity play best suited for global investors, as cracking global markets will need larger cheques and investor support in cross-border partnerships.
In conclusion, I truly believe that 2020 could be just the beginning of a future-defining decade for food category, where we will see a multitude of innovations riding on some of the trends discussed above.
The size of the Indian food market could be anywhere between $800 billion and $1 trillion by 2030. The investments required to reach this size could well be around $100 billion in R&D, processing, logistics, distribution and branding. With a possible leverage of 1:1, the equity opportunity for startups, corporates and investors is likely to be around $50 billion. In addition, India has set itself an export target of $100 billion (current exports – approximately $35 billion) which will need further investments in building export-compliant supply chains.
To summarise, there is an ocean of opportunities, both for entrepreneurs and investors, as a large part of the growth in the food sector will be innovation-led. Last but not the least, innovations in the food economy (closely linked with the agricultural economy) will be key to drive India's consumption story, necessary to push GDP growth to the targeted 7-10% range and at the same time create enough jobs for rural youth, revive rural SMEs and boost farmers' income.
---