Venture Catalysts invests in clean-tech firm Skilancer Solar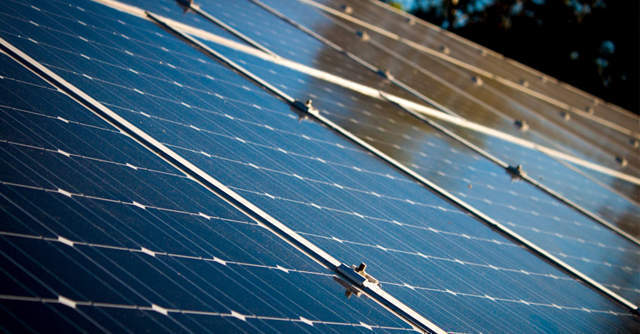 Noida-based clean-tech startup Skilancer Solar has raised an undisclosed amount in a seed round from early-stage accelerator platform Venture Catalysts. The funding comes seven months after the company raised funds in a funding round from venture capital firm Alfa Ventures.
With the latest funds, the company plans to expand its product services to potential customers like solar plant owners, EPC (Engineering procurement and construction) contractors and solar operations and maintenance companies, said a statement.
"This investment will allow the start-up to invest in design and technology upgrade, geographical expansion, team building, and to develop a competitive edge," Manish Das, co-founder of Skilancer Solar said.

The company currently counts Hindustan Petroleum Corporation, Shree Cement, ABS Renew Power, Fourth Power Energy, and Ambit Energy among its clients.
Founded in 2017 by IIT Jodhpur graduate Neeraj Kumar and Das, the company provides solar module cleaning services using robotic cleaning systems, focusing on permanent cleaning services of solar panels in commercial parks.
While Kumar has worked in the solar energy sector for three years, Das is an instrumentation engineer with 10 years of experience.

Skilancer Solar, incubated in IIM Lucknow, offers an autonomous robotic waterless cleaning system which cleans the solar plant daily without manual intervention. The hardware is equipped with artificial intelligence to analyse the weather condition and power generation.
Last year, another clean-tech startup, Pune-based Nocca Robotics had raised Rs 12.4 crore in a funding round led by early stage investor IAN Fund.
In 2019, Venture Catalysts invested $70 million in Indian startups across 63 deals including fintech firm Vested, technology startup Jumpstart, online content company Instoried. Its more recent investments include kidswear brand Cubs McPaws, health-tech startup Remedico and WonDRx, and sports startup Global eSports.

The firm, which is supported by over 5,000 investors, typically invests $0.3 to $1.5 million in early stage startups. In August 2019, it started FamilyOffice to connect startups with family-owned businesses and corporate, facilitating funding support and post-investment processes.
---