Tea retailer Chai Kings raises $1 mn seed funding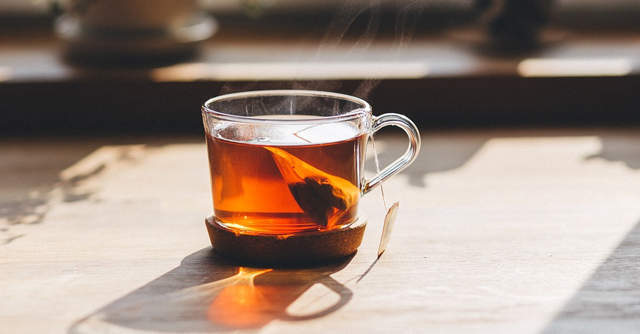 Bon Fresh Food, the operator of omni-channel tea retailer Chai Kings, has raised $1 million in a seed round led by returning investor and local angel investment network Chennai Angels.
The round also saw participation from new investors -- also angel investment networks -- Hyderabad Angels and TiE India Angels, according to a statement by Chennai Angels on Tuesday.
This is the second round of investment at the Chennai-based startup, which last raised an angel fundraise of about $0.3 million (Rs 2 crore) in 2018.

"We are happy with the success and progress of our brand Chai Kings in Chennai and this funding round will help us expand to more cities. We hope to enter Coimbatore, Bengaluru and Hyderabad this year and get closer to our target of 100 stores in five years. Apart from expansions, the bulk of this funding will be utilised to strengthen our operations and supply-chain management," Jahabar Sadique, CEO of Chai Kings, said.
Founded by Sadique and Balaji Sadagopan in 2016, Chai Kings currently operates 40 stores. It offers a range of tea in exotic flavours and delivers tea in food-grade use-and-throw heat-retaining chai flasks.
"We both were in IT (information and technology) for about 12 years… we were in franchise businesses from about 2012, we did (handled) a lot of franchises, food, tech, travel… we were in too many businesses at that point in time and wanted to do something of our own, which was food, which was chai," Sadique told TechCircle.

The initial two years had the profitable startup's business in bootstrap mode, with seven outlets in Chennai. With 2018's investment, that number grew to 25. The current fundraise further enabled the push to 55 outlets across four cities, he said.
"We are very excited to partner with Chai Kings in the bridge round. We believe the company has a strong leadership team with immense potential to grow and expand across India. The new investment reiterates our commitment towards building a sustainable and scalable Indian QSR (quick-service restaurant)," Piyush Bhandari who lead the investment from Chennai Angels said.
The business sector of selling tea online has a host of names in the country, such as Bengaluru-based Chai Point and New Delhi-based Chaayos. The market is yet to have an industry leader that enjoys pan-India popularity -- most players have a focussed presence only in particular cities.

---