InBrief: Ex-Google executive Agnihotri joins SoftBank, India loses $1.3 bn from internet shutdowns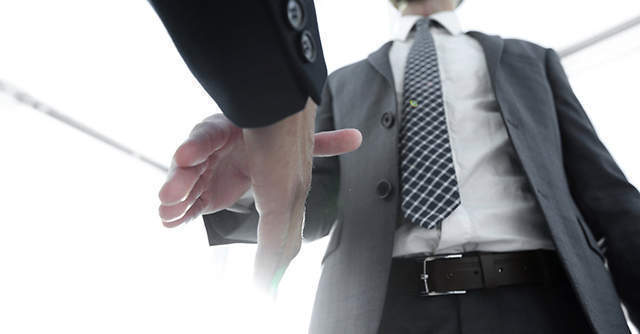 Vikas Agnihotri, the former interim head of Google India, has joined Japanese investment major SoftBank as its first operating partner in India, The Economic Times reported. The Tokyo-headquartered company told ET that Agnihotri will foster closer connections with the region's technology ecosystem and the small business and industry assistance's global network, the report said. The report revealed that Agnihotri was initially appointed as the MD for sales at Google India.
India lost $1.3 bn due to 4,196 hours of internet shutdown: study
India ranked as the third worst-hit economy worldwide due to state-imposed shutdowns across Jammu and Kashmir, Arunachal Pradesh, Assam, Meghalaya, Rajasthan, Uttar Pradesh and other regions, with an average of 8.4 million internet users impacted, The Economic Times reported. The report, citing a study by UK-based tech research firm Top10Vpn, showed that the ongoing crisis saw around 4,196 hours of internet blackouts in India that cost the economy close to $1.3 billion in 2019.
Snapdeal to add 5,000 more manufacturer-sellers to platform this year
Jasper Infotech, the company that owns the e-commerce marketplace Snapdeal, has planned to add 5,000 more manufacturer-sellers on its platform in 2020. The company is expecting most of the manufacturers to join the e-commerce marketplace from Meerut, Ludhiana, Tirupur, Jaipur, Panipat, Surat and Rajkot, it said in a statement. Snapdeal said that many manufacturers of daily-use products like steel and copper utensils, kitchen gadgets like juicers and dough makers, and fashion accessories like watches and wallets, have started to sell online directly on Snapdeal, in the past one year, the statement said.
Insight Partners to acquire Veeam for $5 bn

Software investor Insight Partners has entered into a definitive agreement to acquire Veeam Software. Under the deal, Veeam will become a US company with a US-based leadership team, while continuing its global expansion from offices in 30 countries and with customers in over 160 countries, the statement said. The acquisition is expected to close during the first quarter of 2020. This acquisition will enable Veeam to accelerate its Act II (Veeam's evolution into Hybrid Cloud), expand into new markets and continue its growth trajectory. Under the acquisition, William H Largent has been promoted to CEO from the role of EVP of operations and Danny Allan has been promoted as CTO, the statement added.
Navi Technologies acquires DHFL General Insurance
Flipkart co-founder Sachin Bansal has acquired DHFL General Insurance from Wadhawan Global Capital for around Rs 100 crore, The Economic Times reported, citing sources. Bansal's acquisition of the insurer is part of his broader plan to expand in the financial services sector, and comes on the back of multiple investments he has made to bulk up his portfolio of firms in the sector. The deal comes after Wadhawan Group's DHFL was admitted under the insolvency process.
---