Startups can keep venture capital investors up at night. One can usually scenario plan for most challenges that may arise. However, a shift in sentiment is one risk that is hard to predict.
Optimism and a sense of stability made the first half of 2019 a solid period for startups to raise capital. But the second half of the year saw some challenging geopolitical issues arise both in India and around the world. These factors will continue in 2020 and may cause some of the later stage investment rounds to come under pressure both in terms of amount of capital as well as valuation. If the uncertainty persists for an extended period of time, earlier stage companies may also start to feel the impact.
However, the efficiencies offered by technology-led businesses will ensure that companies with solid product-led differentiation and well defined business models continue to enjoy the attention of customers and investors.
In terms of consumer businesses, we are seeing a change of guard from old world businesses to new technology companies. This shift has been taking place steadily around the world at all stages across industries for the past 20 years and has accelerated in the recent decade.
The same shift is happening in India. With the additional benefit that in India, extreme fragmentation of distribution channels means that there are few incumbent 'offline only' brands. Startups can leverage technology to create better products at compelling price points that can be distributed to consumers in an efficient manner. These startups don't have to fight the battle of winning large bases of consumers over from incumbent brands. This is why investors have flocked to the consumer space.
While this opportunity is subject to the cyclical patterns of the economy, we actually find that a downturn in the economy pushes consumers to look for more efficient and cost effective products and services. This is where technology-enabled companies have an advantage.
For example, in the past year while FMCG growth slowed, smartphone sales increased and actually outpaced feature phone sales in the second quarter. This shows a clear desire for consumers to ramp spend on items that will give them access to more products and services in a more cost effective manner. Businesses will have to navigate through a tough period of finding the right product proposition and business model to take advantage of this opportunity.
If sentiments shift in 2020, consumer companies that are still in the 'finding phase' will have to ensure that they have a strong balance sheet, and burn that is in check that will give them the chance to either consolidate weaker rivals or weather the tough times while they continue to improve on their offerings. Sustainable businesses will have the added advantage of increasing efficiency through constant innovation and positively impact climate change for future generations.
Our basic belief is that there will be new companies leveraging technology to create better offerings for consumers across the spectrum of consumption.
Listen: Sandeep Murthy on why Lightbox thrives on the 'do-or-die' venture capital model
Our strategy for 2020 can be broken into two parts -- our existing portfolio and new opportunities. Our existing portfolio has been constructed with companies that have solid unit economics and clear product differentiation. As we prepare for what could be a tough fundraising climate in 2020, we have ensured that our companies managed their burn and cash positions. In cases where portfolio companies have significant cash reserves, we will work with them to explore acquisitions that will strengthen their product differentiation.
On the new opportunities front, given that we had the final close of our third fund at $209 million in August, we are actively pursuing new opportunities and see any softening in the funding environment as a great opportunity to explore slightly later stage deals than we may normally look at. The entry valuations may still allow us to achieve the same returns we would normally look for in earlier stage deals for less risk.
(As told to Snigdha Sengupta)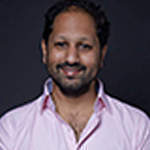 Sandeep Murthy
---
Sandeep Murthy is founder and partner at Mumbai-based venture capital firm Lightbox. The views in this article are his own.
---