IAN, Caspian Debt partner to support early and growth stage innovation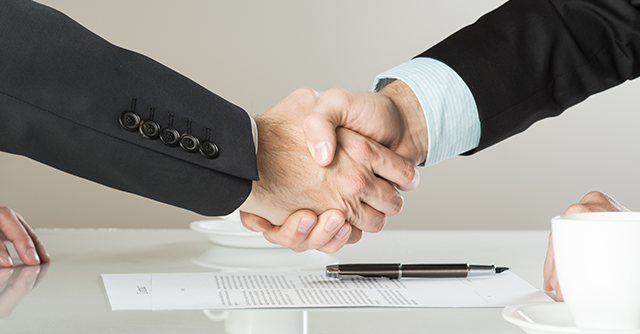 New Delhi based angel investor platform IAN (Indian Angel Network) has signed a MoU (memorandum of understanding) with Caspian Debt to support early and growth stage innovations across India.
Caspian Debt offers custom debt to professionally-managed small and mid-market companies and startups. It has funded more than 130 companies, which includes both technology-driven and brick-and-mortar businesses across sectors such as agri-business, clean-tech, education, healthcare, small business lending and delivery of essential services.
The collaboration will build on IAN's multi-pronged approach to bolster growth prospects for emerging startups on the back of capital investment and mentorship along with various growth-stage initiatives, the companies said in a joint statement.

The partnership will deliver capital and offer strategic guidance to companies across the IAN and Caspian portfolios.
"Currently, India is home to more than 30 unicorns. Through the concerted efforts of key industry players and the government, India has the potential to ramp this number up to 50 within the next half-decade. Our partnership with Caspian Impact Investments is a step in this direction," Padmaja Ruparel, co-founder, IAN, said.
Along with the capital support, the two entities will conduct educational events to improve awareness about various funding options and structures available to entrepreneurs and empower early-stage startups across the country, the joint statement said.

Under the MoU, the two companies will also be responsible for organising knowledge exchange and cross-referrals for the IAN and Caspian portfolio companies.
"In this partnership with IAN, we hope to further Caspian Debt's goal to ensure that no professionally managed startup goes without the debt funding required for scaling," Avishek Gupta, investment director, Caspian Debt, said.
Last year in November, IAN closed its maiden seed and early-stage fund at about $53 million (then Rs 375 crore). Dubbed IAN Fund, it exceeded its target of about $50 million (Rs 350 crore). In October last year, the Bihar-based traditional food startup Sattuz raised an undisclosed amount of funding from IAN.

Established in 2006, IAN is a group of primarily Indian angel investors funding early-stage startups. It has funded startups across 17 sectors in India and abroad. Some of its marquee investee companies include WebEngage, Druva, Box8, Sapience Analytics, Wow! Momos and Consure. The network now also has a Sebi (Securities and Exchange Board of India)-registered venture capital fund of Rs 375 crore.
---