In Brief: Sachin Bansal may invest $400 mn in Navi Technologies; Alibaba Cloud bags TPN certifications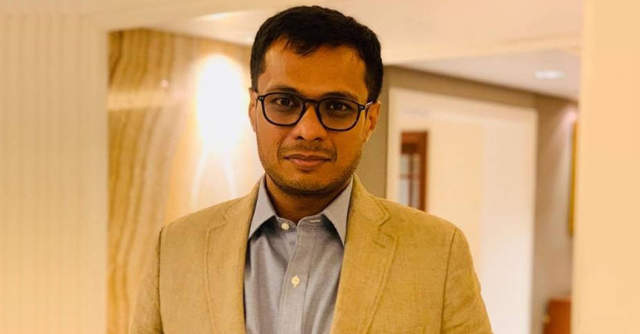 Walmart-owned ecommerce platform Flipkart's co-founder Sachin Bansal may invest $400-500 million in his financial services venture Navi Technologies, The Economic Times reported. Bansal said that he will deploy all the proceeds from the sale of his stake in the ecommerce player, which he exited last year, into his financial services venture, which recently applied for a universal banking licence with the Reserve Bank of India. The total amount is likely to be invested in multiple tranches, the report said.
Read: IFC backs Navi Technologies to set up MSME-focused bank
Alibaba Cloud first public cloud vendor to get Trusted Partner Network certification
Alibaba Cloud, the data intelligence backbone of Alibaba Group, said that it is the first public cloud vendor to obtain the TPN (Trusted Partner Network) certification. TPN, a joint venture between two major entertainment industry associations, the Motion Picture Association of America and the Content Delivery and Security Association, looks to help companies ensure content security and prevent leaks, breaches and hacks of movies and TV shows before they are released, by creating a central global directory of trusted partner vendors. "With such high-value and sensitive assets to protect, production houses are naturally drawn to solutions that offer the highest levels of security... As the first public cloud vendor to be accredited with the TPN certification, the accolade reinforces Alibaba Cloud's market-leading position as well as its solutions' proven ability to meet the needs of the entertainment industry," Alex Li, general manager, Alibaba Cloud South Asia, said.
TikTok explores strategies for monetising India business

Short video platform TikTok is eyeing new ways to monetise its business in India, The Economic Times reported. The global monetisation team of its China-based parent entity ByteDance came to India last month for meetings with key Indian creators and influencers on the app, as well as digital agencies and marketers, the report said. TikTok is also in a process to launch new tools and features that will make it easier for brands to get more information on influencers and their user base, and push their product placement and purchase details more visibly through pop-up formats. It has also started advertising for TikTok Ads on its app and on rival platforms like Instagram, the report said.
Read: At 107, TikTok got most takedown requests from India in 2019, shows company transparency report
Microsoft, G7CR Technologies roll out startup programme SSB 360
Global information technology and cloud services company G7CR Technologies, in a partnership with IT giant Microsoft, launched the SSB 360 programme. The initiative will provide upto $3 million funds, and help startups and small businesses with go-to-market-like strategies, the companies said in a joint statement. The programme will focus on key business areas, which include capital, building competency (technical and leadership), revenue and technology. "Apart from enhancing the existing ecosystem, SSB360 will channelise our expertise and services ostensibly for startups and small businesses. The programme's edge is that it is simple and helps create multi-faceted value in the ever-growing competitive market," Christopher Richard, founder and MD, G7CR Technologies, said.
Mercer | Mettl launches English proficiency assessment tool SpeechX

Gurugram-based online assessment company Mercer | Mettl has rolled out an English proficiency assessment tool SpeechX to expand its spectrum of assessment inventory. The tool will measure language proficiency in terms of pronunciation, fluency, listening comprehension and grammar, the company said in a statement. SpeechX is modeled on CEFR (Common European Framework of Reference for Languages) and is designed to incorporate and simulate the nuances and best practices adopted by the BPO (business process outsourcing) industry. "The introduction of SpeechX by Mercer | Mettl reflects its mission to advance talent measurement to unmapped subject domains. It aims to remove biases or functions of human errors by maintaining audibility and consistency throughout the assessment cycle," Siddhartha Gupta, CEO, Mercer | Mettl, said.
---