Bounce valuation soars past $500 mn with latest round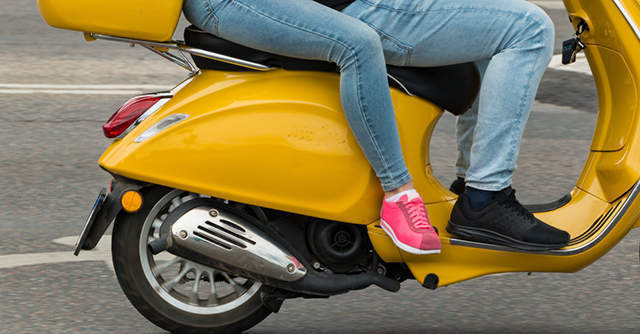 Wickedride Adventure Services, the Bengaluru based startup that owns and operates dockless scooter rentals platform Bounce, has closed its Series D funding round at $105 million. Venture capital firm Accel and Facebook co-founder Eduardo Saverin's global technology fund B Capital Group led the round.
Existing investors including Chiratae Ventures, Falcon Edge, Maverick Ventures, Omidyar N1etwork India, Qualcomm Ventures and Sequoia Capital India also participated in the round, the company said in an official statement.
The investment takes the five-year-old startup's valuation to over $500 million, a person close to the development told TechCircle.

As part of the deal, Kabir Narang, general partner and co-head of Asia at B Capital Group, will be joining the board of the company.
"Bounce achieved over 16 million rides in 2019 and has the potential to reach over 200 million customers across the country with a highly engaged community of riders. Over 40% of Bounce rides start or end at metro stations which also complements the public transportation infrastructure and solves the last mile connectivity. In addition, a Bounce bike takes over six bikes off the roads, helping reduce congestion and pollution from cities," Narang said.
TechCircle had reported earlier this month about the first close of Bounce's Series D round when it raised $97 million from B Capital and the existing investors.

The close of this round brings the company's total funding to over $194 million.
In June 2019, the company raised $72 million in a growth round (Series C) led by B Capital and New York-based hedge fund Falcon Edge Capital, along with existing investors.
The company said it will use the fresh funds to fuel a deeper electric vehicle (EV) integration, platform play and help drive profitability. The funds will also be deployed towards multi-city expansion, enhancing technology infrastructure, and talent acquisition.

While it requires huge investments to build the necessary EV tech and enable the EV ecosystem, the company said the EV push would help it reduce the cost per kilometre.
Bounce is also eyeing a platform play to make its offerings form agnostic and tailor its mobility solution in the new markets it plans to enter. The startup currently operates its dockless scooters in Bangalore and Hyderabad with a fleet of 13,000 and 2,000 vehicles respectively. Its docked scooter rental service is available to commuters in over 35 cities.
The company claims to be doing over 120,000 rides per day, clocking more than 16 million rides so far. According to Bounce, each bike does over nine rides a day.

Founded by Vivekananda H.R, Varun Agni and Arun G, Bounce also offers motorbikes on rent, mostly focusing on urban areas. Its offering includes brands such as Harley Davidson, Triumph, Royal Enfield, Kawasaki and Ducati.
In November 2018, it acquired bicycle rental startup Ofo to improve its offerings.
"Our growth to 120,000 rides a day, in a little over a year and largely in one city, underlines that the future belongs to shared mobility. It (the investment) will enable us to build a mobility platform that will help to bring in different forms of mobility solutions, that are hyper-suited to the needs of cities and towns we plan to expand into, over the next few months," Vivekananda said.

Bounce's chief competitor is Vogo, which was founded in 2016. In June 2019, it raised an undisclosed amount from Myntra executive Ananth Narayanan, along with other individual investors, after raising $3.6 million from venture debt firm Alteria Capital in the same month.
---